BTC review dated 10.05.2022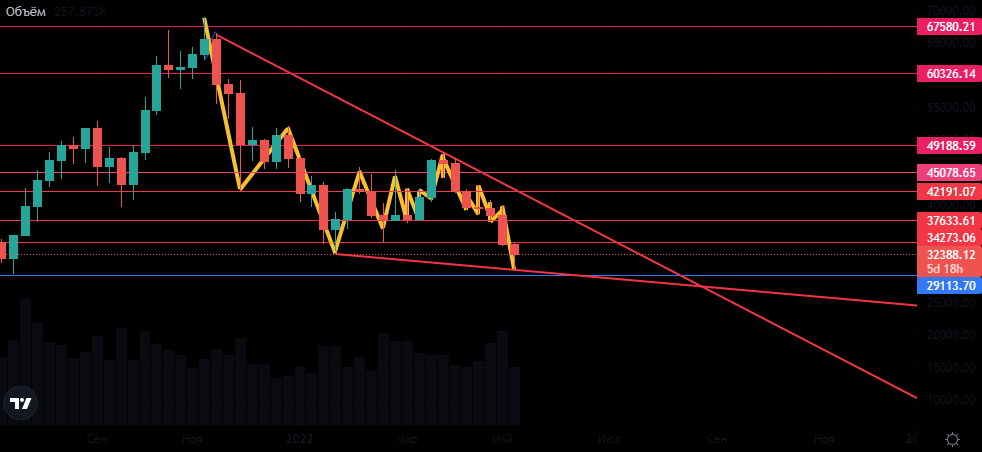 Bitcoin dropped below $30 000 today for the first time since July 2021. Support in the $29-30 000 range withstood sellers' pressure. As of 10:00 Moscow time, bitcoin has already been bought back up to $32 500, but there is still a chance of it falling below $30 000.
On the weekly timeframe, the formation of a falling wedge pattern can be seen. A breakout from the wedge may take place either upward or downward. On a downward breakout and fixation below $30 000, a plunge into that very crypto winter will happen.
Also worth considering is the fact that the fear and greed index of the crypto market has reached a low value (10, extreme fear). The last time the indicator was at this level was in early 2022.
The material is not an investment recommendation and is published for information purposes only. Remember: technical analysis does not guarantee successful trading, as it is based on historical data only.