BTC review dated 11.05.2022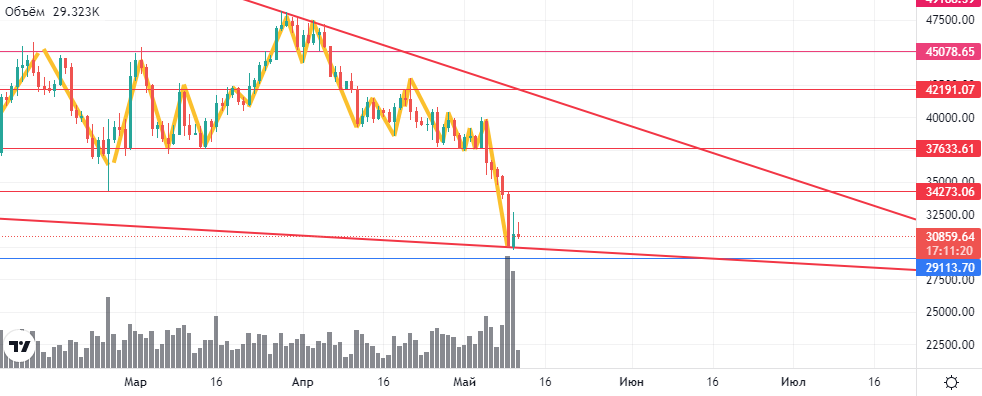 Let's take a closer look at the wedge formed on the daily timeframe. Support is at the level of $28-30 000, below which bitcoin last traded at the end of 2020. The upper boundary of the wedge is around $38 000. There is also an important resistance there, so the asset is unlikely to be able to overcome this range at the first attempt.
Bitcoin is likely to reach $37-38 000 in the coming weeks but then fall back to the lower boundary of the wedge. It should be taken into account that, at any moment, bitcoin can break out the wedge either upward or downward, under the influence of various unforeseen events.
The material is not an investment recommendation and is published for information purposes only. Remember: technical analysis does not guarantee successful trading, as it is based on historical data only.