"We have more impact than what we'd be comfortable with". How large crypto services hinder decentralization of Ethereum
How the concentration of resources in the hands of small groups affects the ecosystem, and how market participants are acting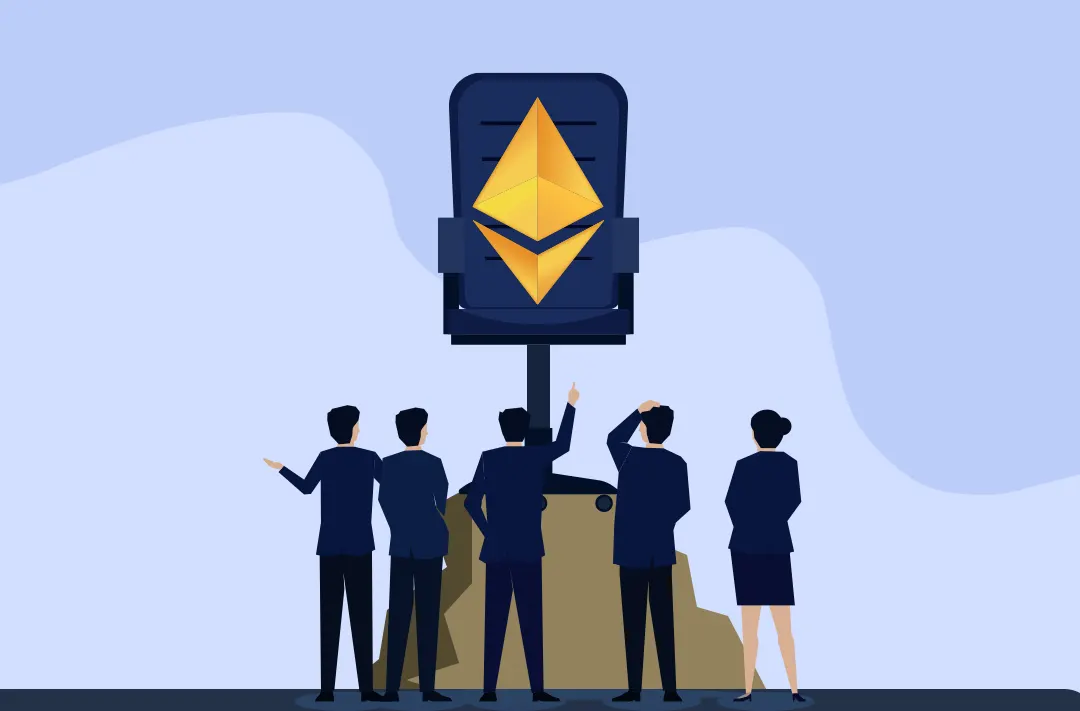 Ethereum's long-awaited transition to the Proof-of-Stake (PoS) algorithm was successfully completed on September 15. Instead of miners, the network is now supported by validators, who create new blocks and validate transactions on the blockchain. To become a validator, you need to block 32 ETH (more than $40 000 at the time of publication) in a staking contract. The significant amount of capital and the technically complex setup of the system for the average user create barriers for those who could become independent validators.
As a result, those who want to invest in ETH staking use exchanges and services that provide a staking service with no limit on the sum of coins and no need to set up or install anything – just top up your account. The largest centralized validators are the staking pool Lido and three cryptocurrency exchanges: Coinbase, Kraken, and Binance. Lido alone manages more than 30% of all ETH in staking, and another 30% is accounted for by validators controlled by the exchanges listed above.
.@Coinbase, @LidoFinance, @krakenfx, and @Binance control nearly 60% of all $ETH staked at the current moment in time. Lido in particular receives a lot of attention due to its massive 30% share. Only time will tell if the perceived censorship risks play out. pic.twitter.com/JAUNE5SeeA— Messari (@MessariCrypto) September 19, 2022
Inevitably, the question arises of the emergence of network centralization. More than half of the resources to maintain it are concentrated in just a few services that can be influenced by government regulators. In this case, new participants essentially lose the ability to fully participate in transaction validation. Even before Ethereum's transition to PoS, the precedent of sanctioning the cryptocurrency mixer Tornado Cash showed that, under pressure from authorities, centralized crypto services could impose selective censorship on transactions and addresses related to the transfer of dirty coins.
According to ENCRY Foundation co-founder Roman Nekrasov, the concentration of validators in the hands of organizations registered as companies that comply with the laws of a certain jurisdiction is fraught with the appearance of transaction censorship. "No matter how the founders of Ethereum promise that such a situation will not affect decentralization and censorship of respectable ETH owners, the risks obviously become higher than with the network running on Proof-of-Work (PoW)," the expert believes.
Nekrasov notes that if coins in staking are sent by an American company, whose validation nodes are located in the United States, these transactions may be subject to the law of the soil, that is, they may fall within the competence of the American regulatory authorities. This sort of thing is already happening. In a recent indictment against crypto influencer Ian Balina, who promoted illegal ICOs, the SEC noted that the assets sent to the defendant were "validated by a network of nodes in the Ethereum blockchain which are clustered more densely in the United States than in any other country," so United States laws apply to these transactions.
Martin Köppelmann, the co-founder of the Ethereum blockchain project Gnosis, shared a series of tweets in which he observed that "out of the last 1000 blocks, 420 have been built by just Lido and Coinbase." Köppelmann stressed that only 7 organizations control more than two-thirds of all coins in staking, adding that this state of affairs is "pretty disappointing." At the same time, he clarified that bitcoin (BTC) also has a significant share of miners' computing power concentrated in just a few large pools.
Entry threshold
Speaking to Decrypt reporters, Ethereum core developer Micah Zoltu advises against using staking exchanges, explaining that "it hurts the network rather than helping" and that the return on investment at the moment, in his opinion, is not worth it. Zoltu recommends running your own staking node, which requires only "a sufficiently good computer, electricity, and internet."
That said, most active Ethereum nodes use the infrastructure of centralized providers, primarily Amazon Web Services (AWS). According to analytics company Messari, the three largest cloud providers accounted for up to 69% of Ethereum's main net nodes in August, of which about half use AWS resources.
The second most popular service among those used for hosting nodes until recently was Hetzner. That same month, hosting representatives said they were banning any applications related to cryptocurrency mining, including staking. "Crypto needs to decentralize," Messari representatives wrote in a comment on the study.
According to Nekrasov, if the entry threshold into staking is lowered for new entrants, one could face unscrupulous validators willing to risk less capital for the sake of manipulating the protocol. Limiting staking shares, according to the expert, also seems to be a complicated issue, requiring a calculation of risks and consequences.
For the user as a whole, there is no problem with the over-consolidation of nodes, Mendeleev believes. "If the validator takes a bad turn, it will lead to very unpleasant penalties from the protocol. And as long as Vitalik Buterin is alive, none of this matters at all," adds the head of InDeFi.
On the way to decentralization
At the same time, crypto projects are looking for ways to reduce the consolidation of resources, realizing the importance of decentralization for the cryptocurrency industry. Representatives of Infura announced plans to create a decentralized version of its service. Infura is the key infrastructure provider for the Ethereum ecosystem, with about 350 000 users and 430 000 developers. The company's software allows decentralized applications to use the Ethereum blockchain without having to run its own full node.
For example, the MetaMask wallet, ENS domain name service, and many other Layer 2 projects for Ethereum scaling work on the API from Infura. The company's customers don't need to spend resources to run a full node, but in return, they agree to have their IP addresses, wallet data, and other information collected.
According to company co-founder Eleazar Galano, more than half of all transactions on the Ethereum network now go through Infura in one way or another. So the company's plans for a decentralized version may have notable repercussions for the ecosystem. It's logical to assume that as the market continues to evolve, many developers and users of decentralized applications will want to move away from having to rely on a centralized infrastructure. "We have more impact than what we'd be comfortable with, on the ecosystem," Galano said in an interview with Bloomberg.
The first version of Infura's decentralized infrastructure is planned for 2023. The company intends to create a network of decentralized node operators to keep Web3 applications running. Open-source software will be used, and payment to node operators will likely be in native tokens. The company is already accepting applications from those wishing to participate in the early access program.