Where to transfer cryptocurrency from Binance under sanctions. Top alternative exchanges
Here's a look at platforms that remain neutral and do not plan to block users from Russia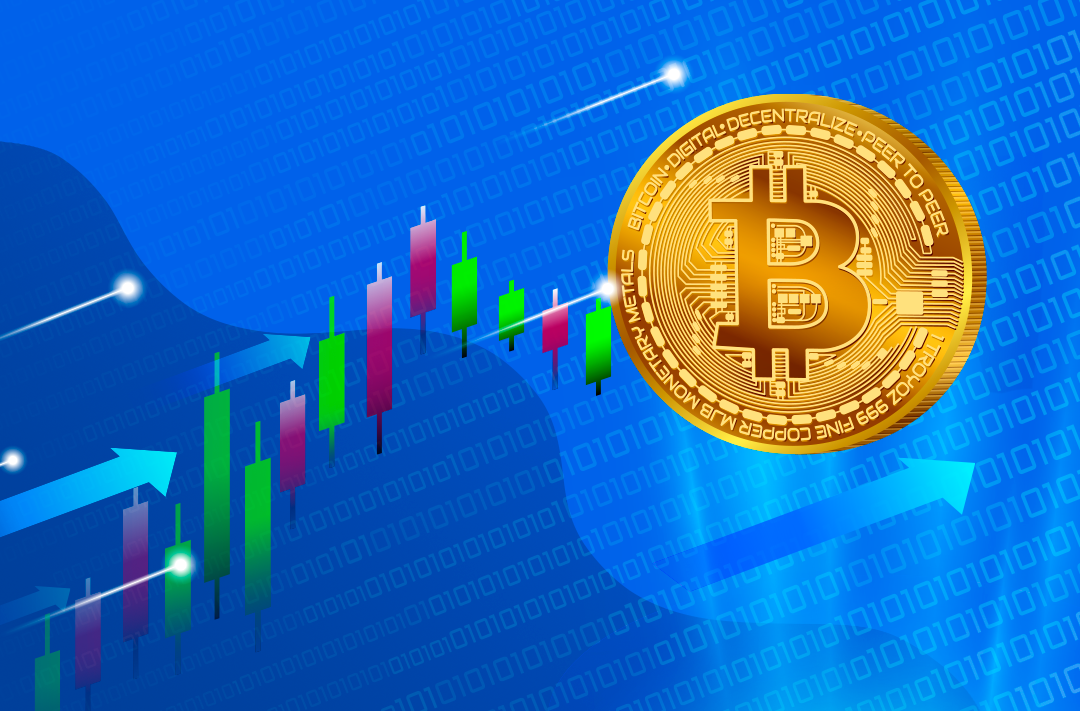 The Binance exchange has announced that it will support all restrictive measures against Russia, which will be introduced by Western countries. Since March 10, Visa and Mastercard cards issued in Russia have been unavailable on the platform. In the same month, Binance began blocking ads of P2P merchants for using cards of sanctioned banks.
Changpeng Zhao, head of the cryptocurrency exchange, wrote in a blog post that the exchange has no plans to block all Russian users until supervisory authorities require it.
Traders from Russia began to worry about the safety of their savings and are already looking for alternatives to Binance. We have selected four cryptocurrency exchanges that maintain a neutral position in the current situation and do not plan to impose restrictions against Russians.
Huobi Global
The cryptocurrency exchange Huobi Global was founded by Leon Li in 2013 in China. The platform is currently headquartered in Seychelles. It has offices in China, South Korea, Japan, and the United States. The exchange ranks sixth (hereafter according to CoinMarketCap) in daily trading volume at $2 billion as of 3 p.m. Moscow time on April 5, 2022, with 914 trading pairs. The exchange is currently blocked in the United States and Japan, with only the subsidiary platform available to users from those countries.
Features and functionality
Huobi Global offers users a peer-to-peer (P2P) trading platform for buying and selling cryptocurrencies. The platform supports options, spot, margin, and futures trading, as well as staking. Huobi provides cryptocurrency loans to individuals. The exchange also has a special bot that follows preset algorithms for automated trading and its own Huobi Wallet. The platform has issued its own native Huobi Token (HT), which is actively used in the exchange ecosystem.
Fees and buying cryptocurrencies
Fees on Huobi are not fixed, they depend on the specific cryptocurrency and its traded volume. The fees range from 0,07% to 0,2% of the transaction amount. Huobi also has a loyalty system: when the user trades, they get special points-tokens that can be spent on a discount for fees.
Huobi Global supports bank cards issued in Russia and also allows using them to buy cryptocurrencies and withdraw funds. You can deposit and withdraw digital assets to the exchange using any cryptocurrency wallet. There is no fee for depositing to the exchange.
Security
The exchange guarantees a high level of security for users. 98% of user assets are stored in a cold wallet with multi-signature, and only 2% are in a hot wallet to allow for quick withdrawals. Huobi also has a reserve stock of BTC in order to reimburse lost funds in case the exchange is hacked. The platform uses two-factor authentication and identity verification to protect accounts.
Main disadvantages:
The maximum leverage for margin trading is x3.
Low withdrawal limits before verification.
Complicated interface for novice traders.
HitBTC
HitBTC is a cryptocurrency exchange founded in 2013 in Hong Kong. The company works with both individuals and corporate clients. HitBTC has a daily trading turnover of $4,33 billion as of April 5, 2022. More than 765 trading pairs are represented on the exchange. Like Huobi Global, HitBTC is not available to US investors.
Features and functionality
Traders have access to spot and margin cryptocurrency trading, as well as futures contracts for digital assets. HitBTC provides detailed transaction and asset analytics in .pdf, .csv, .xlsx format. Trading can be done both manually and via API.
For traders whose transactions exceed $100 000, there is an over-the-counter trading service based on the Trusted Volumes platform. This platform speeds up the confirmation of transactions and provides full confidentiality of transactions.
Fees and buying cryptocurrencies
The fee depends on the trading volume and varies from 0,08% to 0,2%, based on the transaction amount. The exchange also offers a system of discounts for users with large trading volumes. HitBTC charges a fee of 0,00085 BTC for withdrawals.
The platform supports deposits in all major cryptocurrencies. Depositing directly from bank cards is not possible, it can be done using the built-in Changelly service. Mandatory proof of identity will be required to make a deposit.
Security
HitBTC uses two-factor authentication to protect accounts. All user funds are in cold wallets that use advanced encryption technology. All trader's actions on the site are recorded in the activity history, and in the personal account, you can see a list of logins by IP addresses.
Main disadvantages:
Low trading volume compared to other exchanges.
Restrictions on the deposit and withdrawal of funds in euros for Russian citizens.
Lack of a mobile version.
Low withdrawal speed.
OKX
OKX (formerly OKEx) is one of the largest Hong Kong exchanges, founded in 2013. Users of the platform can trade both fiat currency and digital assets. In 2018, the company moved its headquarters from the USA to Malta. OKX is the third exchange in terms of trading volume – $ 5,61 billion as of April 5, 2022. There are 546 trading pairs on the platform.
Features and functionality
The OKX exchange offers spot and margin trading and has been supporting options since December 2019. The platform also has its own trading bots, with which you can automate the trading of cryptocurrencies. Investment loans and staking are available on the exchange.
OKX has recently launched its own MetaX multichain wallet, which allows transactions on various DeFi platforms without switching between applications. The wallet makes it possible to trade NFT on the exchange. OKX also has a mobile application. Users get 50 satoshi for completing special tasks within the mobile version, such as reading educational articles.
Fees and buying cryptocurrencies
For a maker, the fee on OKX ranges from 0,01% to 0,08%. For a taker, it varies from 0,03% to 0,07%. Basically, the transaction fee depends directly on the level of the trader and the specific cryptocurrency. The more the user trades, the lower the fee for them.
The platform also has its own OKB token, which is used to reduce transfer fees. You can buy cryptocurrency on the exchange in any convenient way. OKX accepts rubles and other fiat currencies for payment.
Security
The exchange places great emphasis on the security of users' assets. The platform uses two-factor authentication. Encryption keys on OKX are divided into several elements and stored on servers in different countries. The exchange also has a special anti-phishing system that checks emails for authenticity. 95% of user assets on OKX are in cold storage that does not have a permanent connection to the Internet.
Main disadvantages:
Some features of the platform are only available to Chinese users.
Mandatory verification.
Large fees when working with fiat currency.
KuCoin
KuCoin is a Chinese crypto exchange founded in 2017. The platform started as a small payment service Kubi but later grew into a full-fledged financial project. KuCoin is one of the five largest exchanges, with a daily trading volume of $3,55 billion as of April 5, 2022. The crypto exchange hosts 1 096 trading pairs.
Features and functionality
Spot, margin and futures trading are available on the exchange. KuCoin provides investment loans as well as staking and mining capabilities. The platform has its own KCS token, whose holders receive daily dividends from fees and discounts on transfers. To trade on KuCoin, it is not necessary to undergo identity verification.
Fees and buying cryptocurrencies
The platform does not charge its own fee for cryptocurrency deposits. Users pay to confirm a transaction on the blockchain, this amount will depend on the specific cryptocurrency. KuCoin charges 0,1% for withdrawals, and 0,05% if there is still a cryptocurrency in the trader's account.
You can buy digital assets with Visa and Mastercard. Or you can top up your account with a direct cryptocurrency transfer from your wallet.
Security
The exchange uses two-factor authentication. Every now and then, the platform team conducts a "purge" and removes potentially dangerous coins. Most of the users' assets are in cold wallets.
Main disadvantages:
Transaction delays with fiat currencies.