BTC review dated 09.06.2022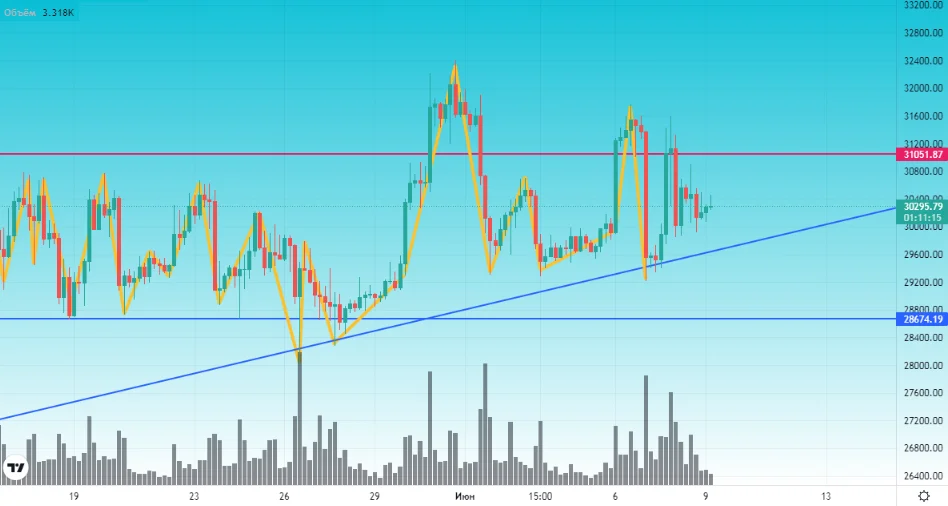 Bitcoin
The sideways market is nearing its climax. The range in which the bitcoin rate is locked is getting narrower. And momentum price moves between key support and resistance levels are becoming more frequent. It is only a matter of time before another momentum emerges to take the cryptocurrency rate out of its current sideways market.
Attention should also be paid to the S&P 500 dynamics, as bitcoin remains highly correlated with the index.
The material is not an investment recommendation and is published for information purposes only. Remember: technical analysis does not guarantee successful trading, as it is based on historical data only.