BTC review dated 09.07.2022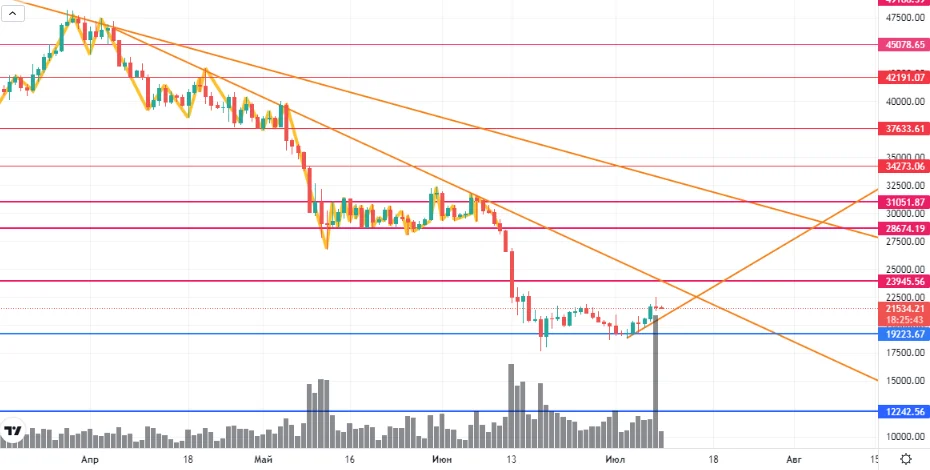 Bitcoin
In the media and social media, one can already see the euphoria that bitcoin has allegedly formed a double bottom (a reversal pattern), which indicates that the asset's decline is over and it is returning to growth. However, so far the situation is very similar to bitcoin's movements in recent months and the usual movement inside a sideways channel.
The only interesting point is the record trading volumes seen on July 8. This is the biggest spike in trading volumes since the beginning of 2022.
The material is not an investment recommendation and is published for information purposes only. Remember: technical analysis does not guarantee successful trading, as it is based on historical data only.