BTC review dated 12.05.2022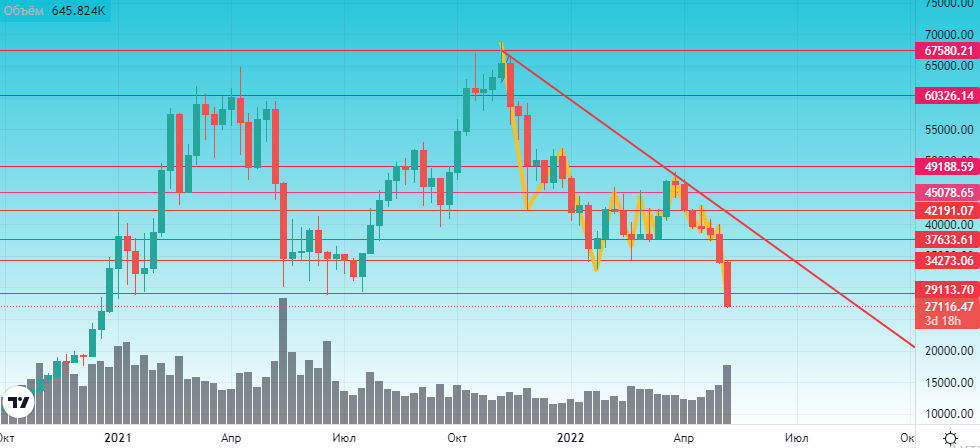 Below $27 000. It did happen. In the last week alone there have been many negative events in the market. The main ones were the collapse of Terra (LUNA) and the UST stablecoin, the key rate hike by the Fed, and the release of updated inflation growth data in the United States. All of these factors contributed to pushing the bitcoin price back to the late 2020 level.
As the market is primarily driven by emotions, recovery is unlikely in the coming months. It will take some more time to find the bottom of the current decline, which could be well below the current rate. A strong pain point for many investors, including Microstrategy, the largest holder of BTC among public companies, is around $20-21 000.
The material is not an investment recommendation and is published for information purposes only. Remember: technical analysis does not guarantee successful trading, as it is based on historical data only.