​"Black Friday" for bitcoin
The previous week in the cryptocurrency market was marked by several interesting and high-profile events under the general name "Black Friday"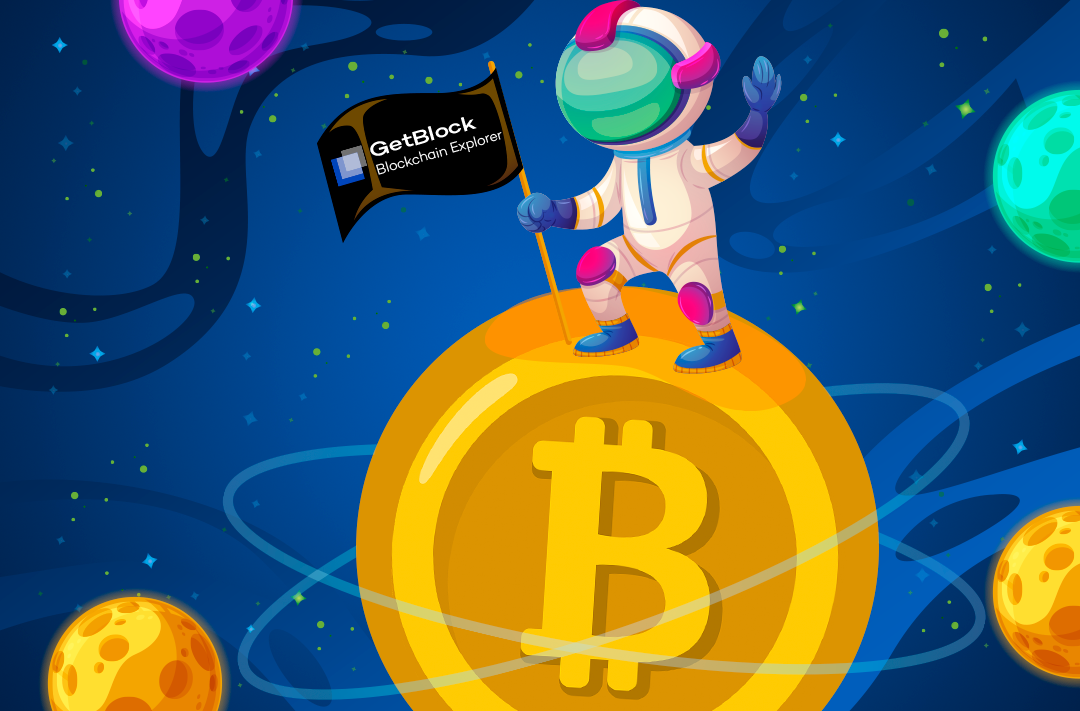 30.11.2021 - 13:55
140
3 min
0
The previous week in the cryptocurrency market was marked by several interesting and high-profile events under the general name "Black Friday." Bitcoin began its peak on November 26, and on November 27, the asset price dropped to $53 500, which gave some analysts a reason to "bury" the first cryptocurrency again.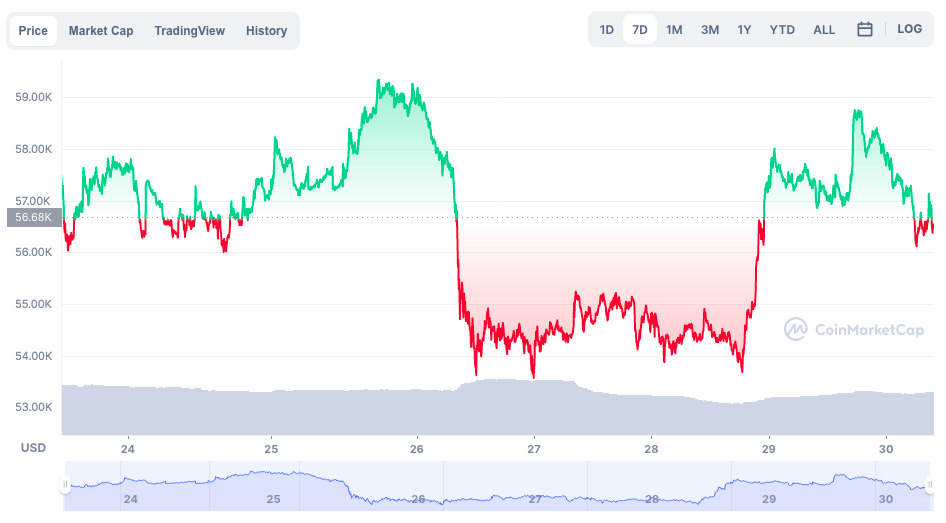 The fall was accompanied by the classic removal of the weak players from the market, with liquidations exceeding $660 million in 24 hours. Two main reasons for the fall can be identified, among them the expected correction to cool the market and the emergence of the new Covid-19 "omicron" strain. The virus has begun to spread rapidly around the world and has already led to new restrictions.
Interestingly enough, that the emergence of the new strain has benefited the owners of the Omicron token of the same name. Its value increased by almost 1000% in four days. The token was created in early November after the Olympus project split. Whether its creators suspected something about the new strain or whether it was a simple coincidence of names is anyone's guess.
As for bitcoin, the panicked market sentiment was quickly replaced by the large purchases by the whales. The Tether printing press released an extra billion coins into the market, and the whales took advantage of Black Friday by starting to buy the asset at a discount.
Here are just a few of the high-profile purchases:
El Salvador's authorities bought an additional 100 BTC for the state fund;
Microstrategy added 7002 BTC to its holdings;
The third-largest BTC wallet bought 3793 BTC during the week.
Even though the large wallets continue to be replenished, bitcoin is showing an upward trend in decentralization. For example, the number of wallets with balances greater than 100 BTC has been declining over the past few years, while the number of users holding 0,1 BTC or more has been steadily increasing.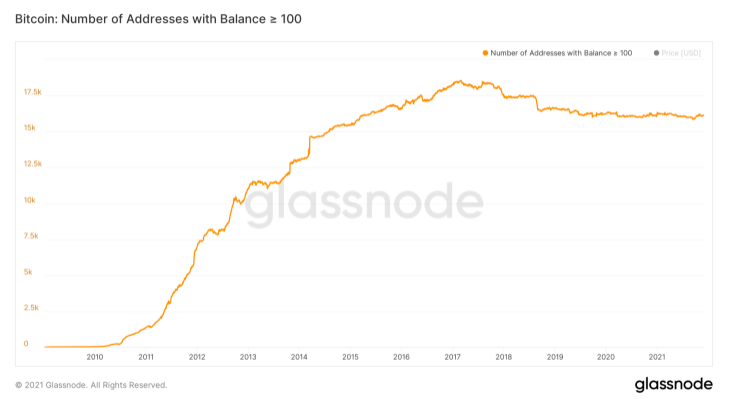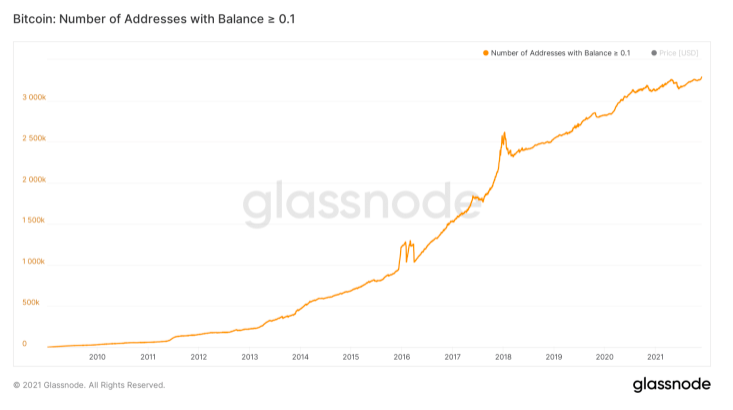 The decentralization of bitcoin is an absolute boon for the asset. The more people use and own the cryptocurrency, the less chance the big players have to manipulate the market to their advantage.
What about the altcoins?
The past 7 days have brought a good profit to the owners of the popular altcoins. Gala made it to the top with 63,4%, BAT came second with 47%, and Luna closes the top three with 32,4%. The main outsider of the week is Elrond, which lost 26,4% of its value. Other Coinmarketcap TOP-100 assets shed no more than 15%.
The metaverse tokens continue to grow steadily. Decentraland (MANA) added 13,1% and Sandbox gained 23%. According to the predictions of the Grayscale Investments fund, this trend will continue further, with the total capitalization of metaverses reaching $1 trillion in the coming years.