SudoSwap platform to conduct an airdrop of the SUDO governance token
The project team noted that the initial issuance will be 60 million coins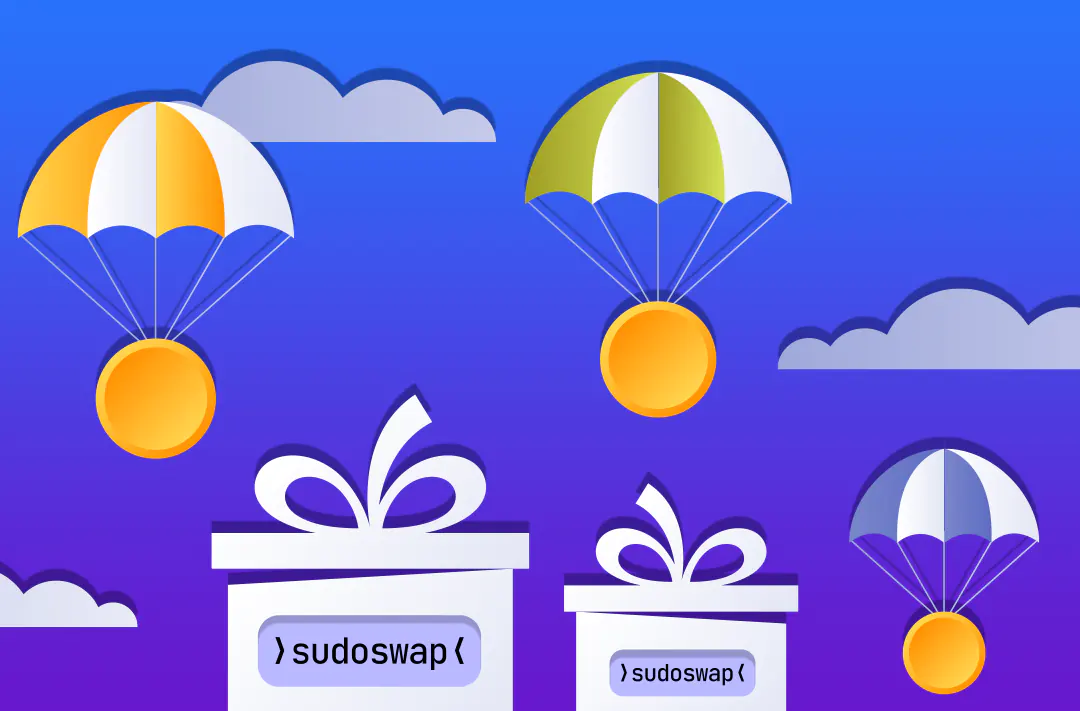 02.09.2022 - 14:30
111
2 min
0
What's new? Decentralized NFT exchange SudoSwap has revealed details of the upcoming airdrop as part of the initial distribution of the SUDO governance token. The project team noted that the initial issuance will be 60 million SUDO.
Airdrop is a common practice in the cryptocurrency industry to draw attention to a project by giving away its coins for free.
How will the tokens be distributed? The total amount of SUDO will be divided into several parts. Owners of the platform's service token, XMON, will get 25,12 million (41,9%), 0xmons NFT holders will receive 0,9 million (1,5%), sudoAMM protocol liquidity providers will also get 0,9 million (1,5%) as a retrospective airdrop. 9 million (15%) is allocated to the original team members, the project treasury will receive 15,08 million (25,1%), and SudoRandom Labs as the main developer of the protocol will get 9 million (15%).
What are the conditions for participation in the airdrop? In order to take part in the airdrop, XMON owners must lock their assets for three months. During this period of time, the token will retain its full functionality, except for transferability. The distribution, in this case, will be made on the basis of 10 000 SUDO for each blocked XMON.
Tokens unclaimed by this group of participants will be transferred to the treasury, which will be managed by SUDO holders. Project officials said the treasury will initially be used to create initiatives such as grants for future participants, integrations, tools, reward program support, liquidity, and more.
Amid the announcement, XMON's price soared from about $28 700 to $44 289 — more than 50%. As of September 2 at 12:00 UTC, the token is trading at $37 737, up 34,58% overnight, according to CoinMarketCap.
What is known about SudoSwap? It is a decentralized NFT platform based on Ethereum. It uses an automated market maker that hosts liquidity pools for NFTs.