13.08.2021 - 13:00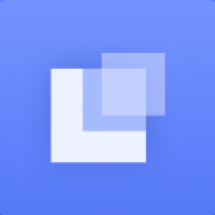 Editorial GetBlock Magazine
Злоумышленник протестировал эксплойт и вывел 10 тыс. долларов, затем успел совершить еще 15 операций до момента блокировки счетов.
Что произошло? После хакерской атаки пользователи платформы DAO Maker лишились активов на сумму около 7 миллионов долларов в криптовалюте USDC. По предварительным данным, жертвами ограбления стал 5251 пользователь. В среднем каждый из них не досчитался 1 250 долларов. Сообщается, что держатели депозитов до 900 долларов США не пострадали.
Today our SHO contract was exploited a total of 7M USD were stolen. Throughout the day we have been working with blockchain forensics companies, exchanges and etherscan in order to track down the hacker. I will go live at 3pm UTC today.https://t.co/eNnx0OMa2K— Chris Zaknun (@CZaknun) August 12, 2021
Какие меры предпринимаются? CipherBlade уже проводит расследование, а все криптовалютные биржи внесли в черный список кошелек преступников.
В течение пяти ближайших дней DAO Maker предоставит информацию о порядке выплаты компенсаций пострадавшим, а также опубликует исходный код и данные аудиторских проверок по всем смарт-контрактам. По мнению специалистов компании по информационной безопасности BlockSec, атака произошла из-за кражи приватных ключей DaoMaker. По другой версии, в преступлении участвовал кто-то из членов команды проекта.
https://t.co/XblWwlEvcBIn summary, 0x054e creates the victim 0x41b8 wallet. Then 0x054e grants the admin role to 0x0eba, who further grants the "DAO Contracts" role to 0x1c93. At last 0x1c93 withdraws the money from the victim. An insider?@bantg— BlockSec (@BlockSecTeam) August 12, 2021