As Satoshi intended. What you can pay for in cryptocurrencies
How the bitcoin and other cryptocurrency payment market looks like and what attracts new users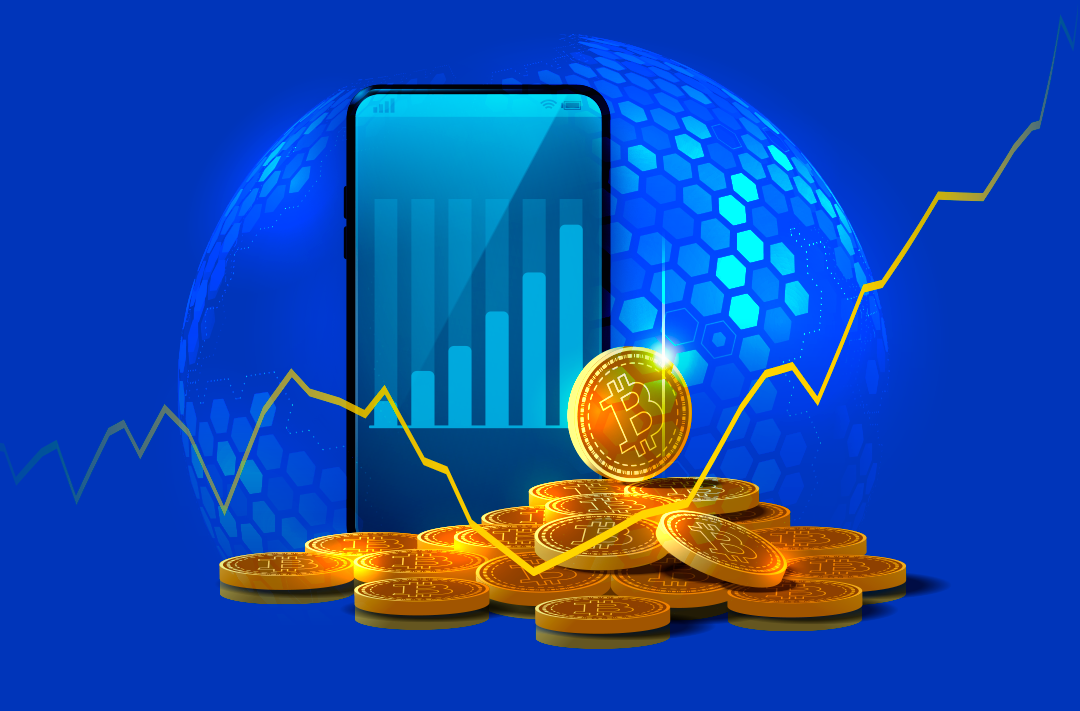 Bitcoin as the first cryptocurrency was intended by its creator Satoshi Nakamoto as a decentralized payment instrument. Established as an investment and speculative asset, cryptocurrencies as a payment method, according to critics, are not widespread and generally poorly integrated into traditional markets. At the same time, payment companies report a growth in bitcoin transactions, and mass users come to the crypto market not only through exchanges.
The week was marked by loud statements about the crypto market from representatives of the top management of financial conglomerate JPMorgan. Speaking to the US Congress, Jamie Dimon, head of the bank, referring to himself as a "major skeptic" about bitcoin and cryptocurrencies in general, called them "decentralized Ponzi schemes."
A day earlier, speaking on Bloomberg TV, the bank's global head of payments, Takis Georgakopoulos, was less categorical. According to him, demand for cryptocurrencies as a payment method has declined sharply over the past six months. While the bank's customers had previously shown a high interest in them, that has changed in the past six months. At the same time, he added that the bank will "support clients who want to use cryptocurrencies as a payment method."
When asked about other crypto assets, such as digital currencies issued by central banks, Georgakopoulos did not give specific predictions, citing the lack of experience in their implementation by anyone other than China, where the digital yuan has been tested since 2020. In his opinion, digital payments may be relevant in the future in the area of Internet of Things (IoT) and smart devices, but there is still a long way off.
At the same time, Russia is actively promoting the use of digital financial assets (DFAs) amid disputes over the legalization of cryptocurrencies. Prime Minister Mikhail Mishustin has instructed the Ministry of Finance and the Central Bank to develop a strategy for the development of DFAs by December 1. Mishustin believes that this asset class will facilitate import and export settlements. The Ministry of Finance says that the possibility of cross-border transfers in cryptocurrency may appear as early as 2023.
The head of the Central Bank Elvira Nabiullina noted that the regulator supports cross-border settlements with the digital ruble, as well as cryptocurrencies, which, however, should not penetrate the Russian financial system. The bank believes that about 60% of illegal financial transactions are either carried out in cryptocurrencies, or try to minimize the risks, sometimes disagreeing with other agencies.
What people buy with bitcoin
When it comes to markets where cryptocurrency payments are allowed and official, there are some trends that can be traced. Payment companies such as Jack Dorsey's Block (formerly known as Square) provide a payment gateway for customers to pay in bitcoin and other cryptocurrencies. Block's revenue from bitcoin payments, according to a recent quarterly report, was $1,79 billion, but amid a bear market, this revenue item is 34% lower than before.
BitPay is a leading cryptocurrency payment processor for thousands of customers, including major retailers like US electronics chain Newegg. The company recently published updated statistics on cryptocurrency payments through its BitPay payment gateway or wallets on its website. Among the most popular items are prepaid and gift cards, as well as games and online services.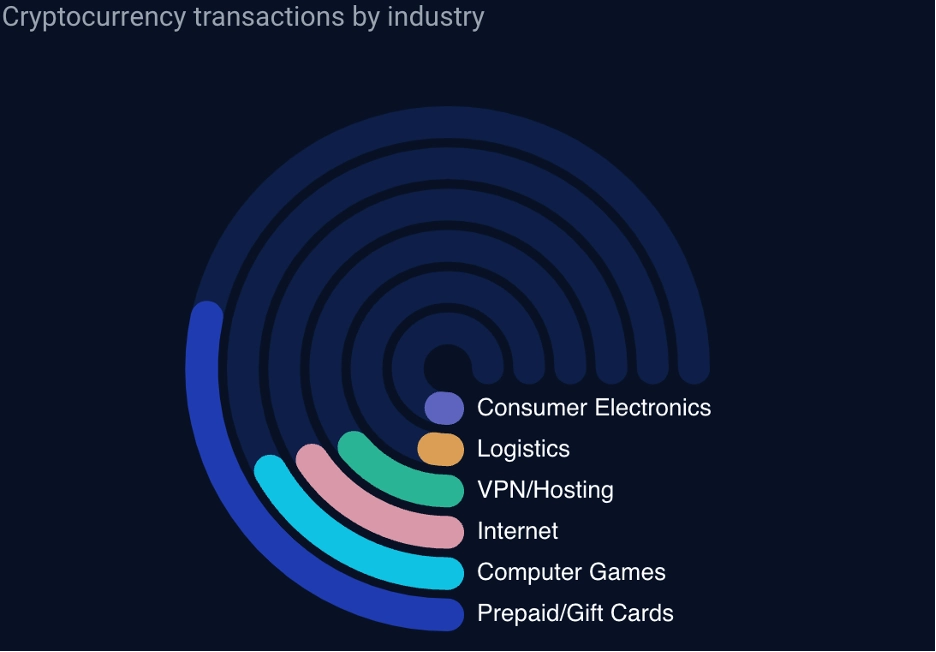 The number of transactions passing through BitPay is generally stable, despite the drop in the market. This year, the monthly transaction volume rose to 67 000. In 2021, the figure was 58 000. Most payments have traditionally been in bitcoin, but other cryptocurrencies are gaining traction as well. Litecoin (LTC) accounts for 22% of all BitPay transactions, while Bitcoin Cash (BCH) has the lowest fees.
Speaking to Cointelegraph journalists, BitPay Vice President of Marketing Merrick Theobald noted that BTC remains a leader in online payments as the oldest and best-known cryptocurrency that has proven to be a reliable payment instrument.
Entrance via gaming
JPMorgan's Georgakopoulos is skeptical about cryptocurrencies as a mass payment method for goods and services, but highlighted in the same interview that they are becoming "larger and larger" in the gaming sphere. In both traditional gaming and emerging metaverses, he said, there are plenty of opportunities to introduce digital assets and cryptocurrencies in particular.
It is play-to-earn (P2E) and NFT games that have become the main channel for attracting mass users in Central and South Asia and Oceania, according to a report published by Chainalysis on September 21. Analysts note that in the second quarter of 2022, 58% of Internet traffic flowing through crypto services in states in those regions was associated with NFTs. Another 22% of traffic is related to P2E games, whose participants receive cryptocurrencies as rewards or payment for in-game NFTs.
Blockchain games such as Axie Infinity are particularly popular in the Philippines, although they inevitably lose some users amid falling markets and the value of in-game assets. According to Chainalysis calculations, the Philippines has the second largest cryptocurrency penetration in the world, second only to Vietnam. According to the report, people in Asia received about $932 billion worth of cryptocurrencies in the past year, making the region one of the largest on the global cryptocurrency market map.
Chainalysis analysts also note that crypto services are gradually beginning to transform the remittance market. In countries such as India, Pakistan or Bangladesh, the turnover of the traditional remittance market is estimated at $20 billion per country, and their residents are increasingly turning to cryptocurrencies.
Despite the skepticism, Georgakopoulos at JPMorgan believes blockchain and digital currencies as an alternative means of payment have "some inherent advantages," but also face major obstacles to mass adoption. He said the bank is investing in its own blockchain networks that will allow both fiat and digital currencies to work as they evolve.
Bank CEO Jamie Dimon has long been an outspoken critic of cryptocurrencies. During the same speech, he said that stablecoins, with proper regulation, would work without problems, and that JPMorgan is "active in blockchain."