Splitting into two networks. Will there be another Ethereum after the transition to PoS?
What scenario can be expected after Ethereum blockchain switches to staking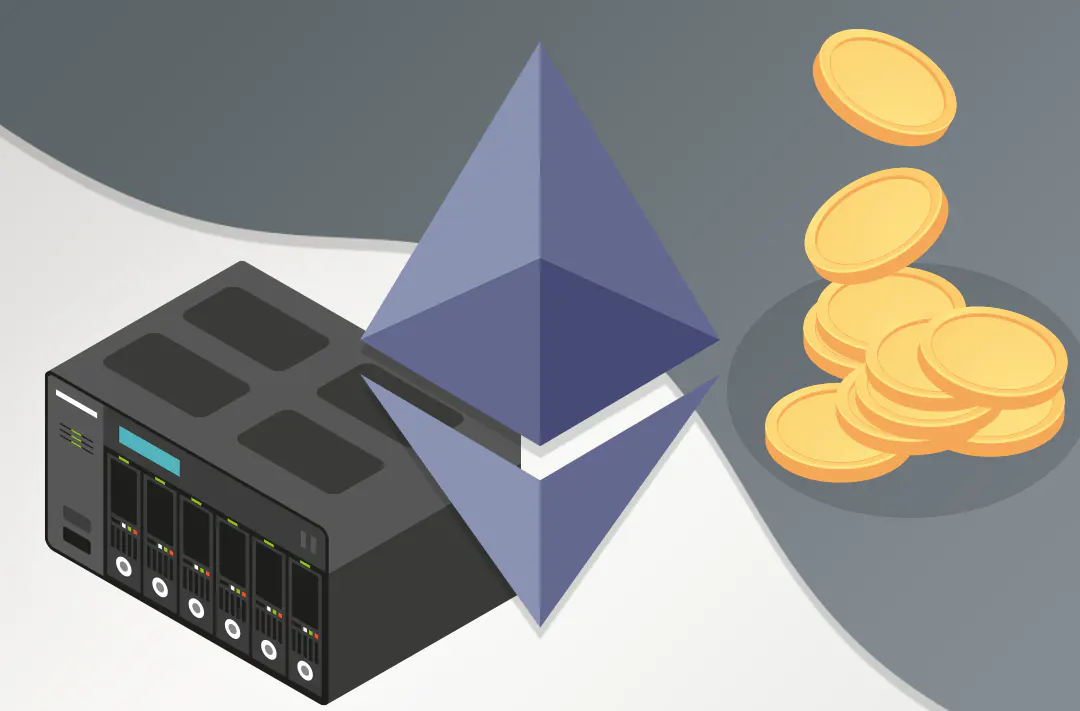 The price of Ethereum Classic (ETC) cryptocurrency increased by 135% over the month amid the announcement of the date of the upcoming Merge upgrade in the Ethereum network. The increased interest in ETC is attributed to the interest of miners, who will need to redirect their equipment capacity to another blockchain after ETH's transition to the Proof-of-Stake (Pos) algorithm in order to preserve their earnings.
Support for Ethereum Classic is also noticeable at the level of major players. On July 26, Bitmain-owned mining pool AntPool invested $10 million in the ecosystem. Even Ethereum founder Vitalik Buterin, speaking at the EthCC conference, though with a slight degree of irony, reminded that ETC is "a great network" for Proof-of-Work fans and it has a "great community" for those who will not support Ethereum's transition to PoS. However, that's not the only option.
Will miners switch to Ethereum Classic? Why ETC price increased by 50%
The community began discussing the possible branching of Ethereum into two networks after the Merge upgrade. In such a scenario, a fork of ETH blockchain may be created and it will continue to run on the PoW algorithm. The fork is actively supported by Chinese entrepreneur and miner Chandler Guo, who speaks out in favor of the fork and compares PoS and PoW algorithms on Twitter. On July 27, the entrepreneur announced his own fork called ETHPOW, for which he is recruiting a group of developers.
i fork ethereum once,i will fork it again! https://t.co/3DdlZ3zMz9— Chandler Guo (@ChandlerGuo) July 27, 2022
ETH mining on PoW is profitable due to the market value of the cryptocurrency. This is due to the popularity of Ethereum, because an entire ecosystem of blockchain-based projects is built on it. If the fork of ETHPOW does take place and can attract users, new developers will have to develop the ecosystem and create demand for the cryptocurrency in order to maintain its price and income from mining.
Chandler Guo is one of the most famous members of the cryptocurrency community in China. He was one of the first bitcoin miners and spoke out in support of the cryptocurrency long before its massive popularity. Guo ran one of the largest mining farms in China and was an investor in a number of projects in the bitcoin and Ethereum Classic ecosystems.
Guo is also famous for creating forks of popular blockchains. In 2016, he was a supporter of ETC, and in 2017 he launched Bitcoin God (GOD), which is a fork of bitcoin. According to Head of partnership development at EMCD, Igor Rylnikov, Chandler Guo is more than just a supporter of ETC. "He took part in the separation of the Ethereum network and Ethereum Classic, which took place in 2016. We can assume that Guo has experience in network branching, and the prediction he made may indeed come true," the expert admits.
As Rylnikov explains, technically creating a fork is not difficult. After the Merge upgrade, the validators will have to upgrade the software and reboot the nodes to work in the new network. If this is not done, the validator will remain running on the old network, that is, on PoW. According to the EMCD representative, the Ethereum Foundation will probably foresee such an outcome and develop a protection mechanism in which validators will be forced to switch to the new network. Even in this case, GPU miners will not be left without earnings and will be able to switch to Ethereum Classic and other PoW coins.
Question 1: What happens during the merge? If Choice 2 or 3 go to Questions 2-5.— Galois Capital (@Galois_Capital) July 27, 2022
Cryptocurrency fund Galois Capital conducted a Twitter poll to find out the community's views on Ethereum's transition to Proof-of-Stake (PoS). 53,7% of those surveyed believe that ETH will transition to PoS smoothly, without splitting into two networks. The remaining 33% believe a fork of ETH1 on the PoW algorithm will be created. In a vote on miners' preferences between ETC and the fork of ETH1 (or ETHPOW) without a "difficulty bomb," 51,8% of users voted for the former option, versus 48,2% for ETH1.
A difficulty bomb is a special code that is at the core of Ethereum's algorithm. When activated, it increases the difficulty of mining the cryptocurrency on PoW, which leads to a reduction in mining profitability.
Also, according to 66,2% of voters, the exchanges will give preference to ETH-based instruments on PoS in the fight against fraud and delinquency.
Galois Capital themselves noted that even if considering the likely fork of ETHPOW or ETH1 in isolation from "official" Ethereum, the current PoW-based ETH blockchain has a much better DeFi protocol infrastructure compared to ETC, and significantly higher network activity, which could hypothetically play a role in choosing between forks. "It's likely that ETH1 retains more value than ETC because ETH1's steady-state is effectively what we already have right now except without app dev support and oracle support and without non-duplicable assets like USDC, WBTC, likely USDT, most NFTS," Galois Capital writes.
Colin Wu, a well-known analyst in the community, wrote on Twitter that miners in China consider three scenarios for equipment capacity relocation after ETH transition to PoS. On the one hand, a giant like Bitmain supports ETC, while on the other hand, Guo is actively pushing the idea of a new fork. At the same time, Bixin, a mining company since 2013, has expressed support for other PoW-based cryptocurrencies, including Kadena, Starcoin, Aleo, CKB and Conflux. Colin also noted that $5 billion worth of mining equipment will be out of work after the ETH upgrade. Owners will have to find a way to continue mining other cryptocurrencies or put the devices up for sale.
The overall situation with Ethereum's transition to Proof-of-Stake looks uncertain, Rylnikov concludes, "Only recently, Vitalik Buterin warned that the Merge upgrade is not the final stage of the PoS rollout and the full transition of the network to the new consensus algorithm will take some more time."