BTC review dated 06.07.2023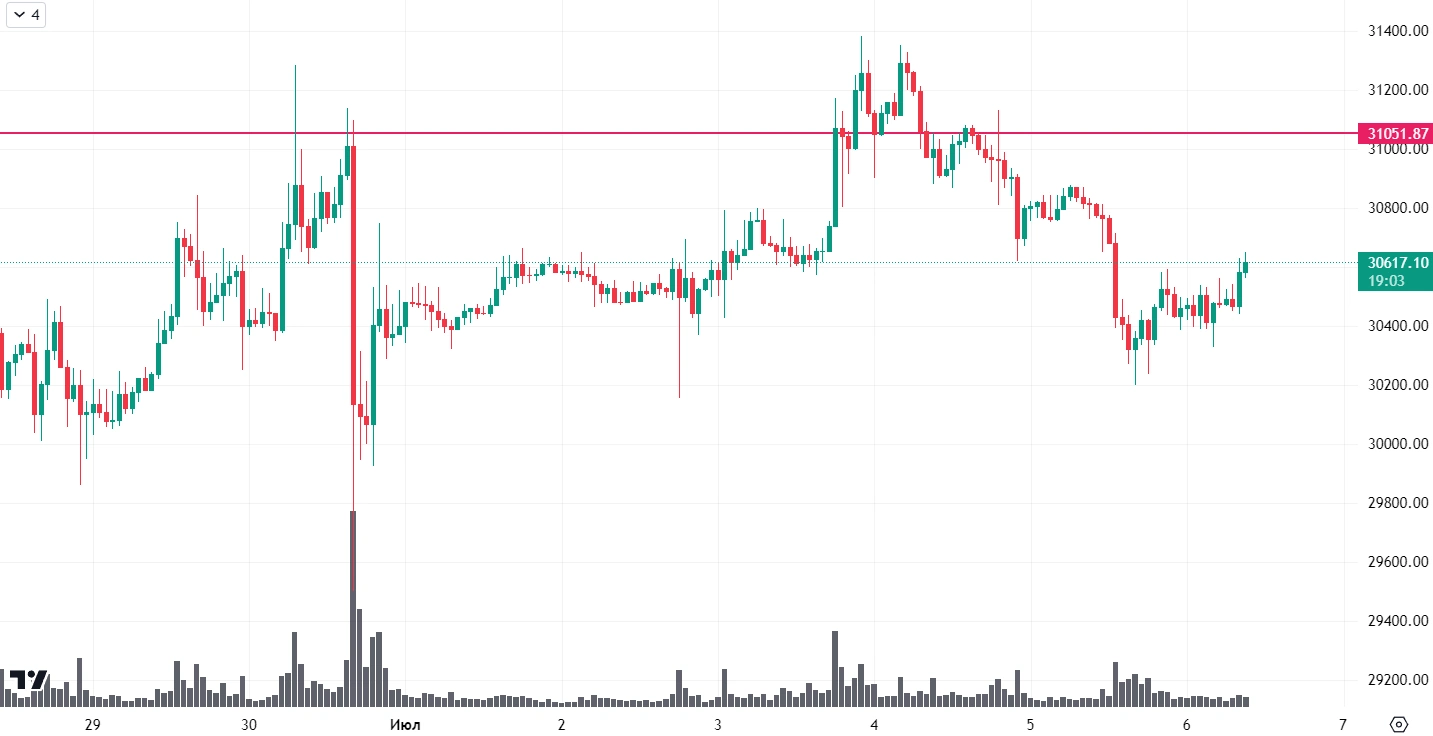 After a pullback from the resistance, bitcoin found support at the level of $30 300 and began to recover. On the wave of positive news, the asset's rate may make an attempt to consolidate above $31 000 to continue growth in the medium term.
The material is not an investment recommendation and is published for information purposes only. Remember: technical analysis does not guarantee successful trading, as it is based on historical data only.