$10 000 or $25 000. Crypto analyst Jason Pizzino predicts the most likely movement of bitcoin
The trader believes that the dollar's move to a downtrend could lead to the growth of cryptocurrencies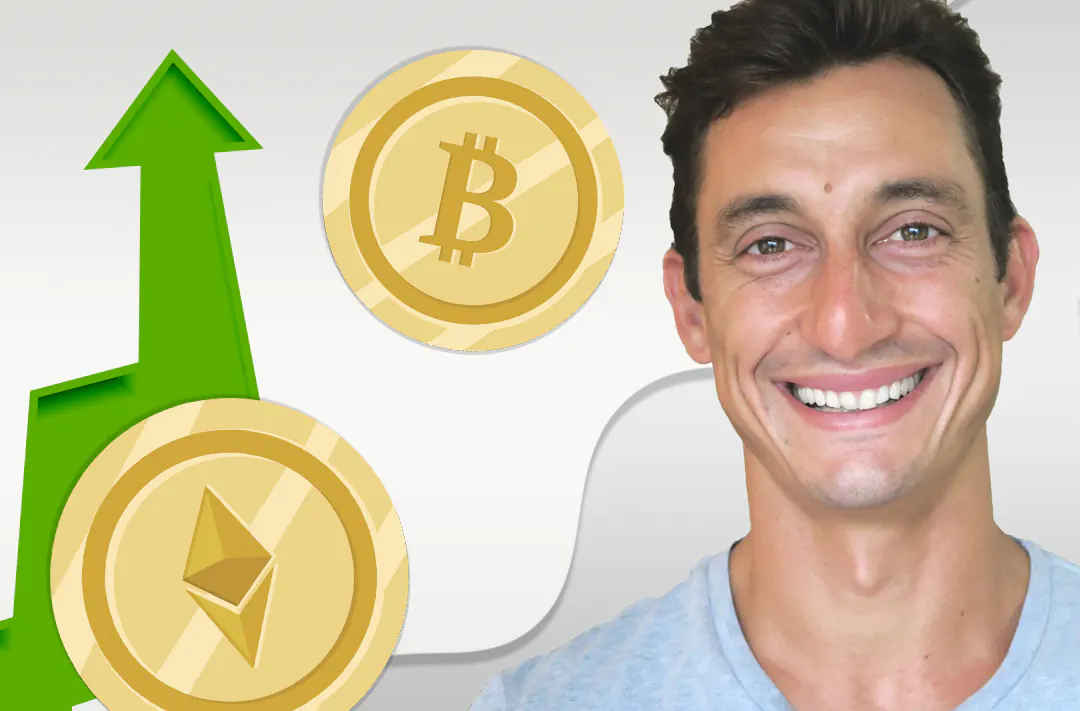 30.10.2022 - 07:30
574
2 min
0
The material is not an investment recommendation and is published for information purposes only.
What's new? Crypto analyst and trader Jason Pizzino said in his YouTube broadcast that the dollar has entered a downtrend against other world currencies. This could lead to an increase in bitcoin and altcoin rates as people will want to exchange fiat for digital assets, the expert noted. In this regard, Pizzino considers the fall of the first cryptocurrency to the $10 000 mark unlikely.
What else did the expert say? According to Pizzino, the bitcoin price continues to struggle with the 100-day simple moving average (SMA), it needs to fix a daily closing above this indicator. The Fibonacci retracement from the August highs to the level of 0,382 also coincides with the 100-day SMA, making that point a strong resistance zone. The next such point is at the level of 0,618 or $22 500, an area that saw maximum swings in September.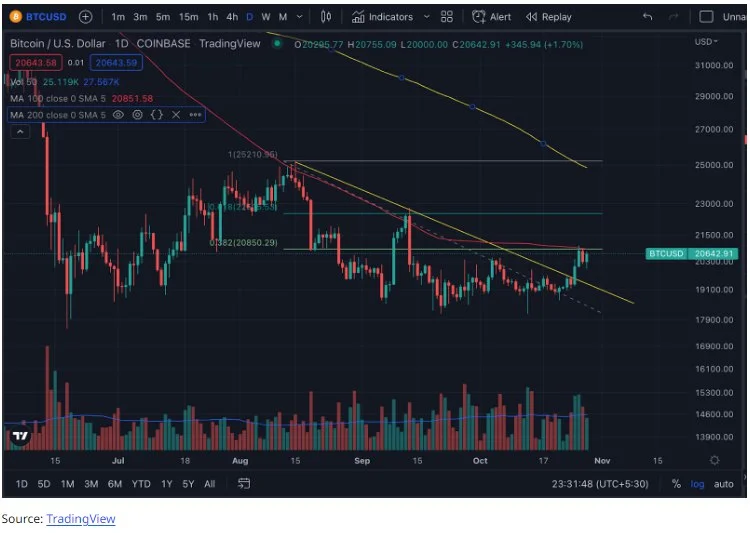 Simple Moving Average (SMA) is a key indicator for determining overall long-term market trends, helping traders identify potential areas of support or resistance, as well as indicating whether the trend is up or down. It reflects the average value of a cryptocurrency's price over a certain time period.
Fibonacci levels are an indicator that shows possible retracement levels for an asset. It is used by traders to find entry points.
The analyst noted that the key resistance is at $25 000. The 200-day SMA is also near this area. If the bitcoin price manages to overcome it, a drop to $10 000 in the nearest future should not be expected.
As of October 29, 12:50 UTC, bitcoin is trading at $20 753, having gained 2,84% per day, according to Binance.
Earlier, Pizzino said that September would be a difficult period due to the crypto market's "indecision," and therefore "explosive gains" in the short term should not be expected. However, the expert argued that the worst is over for bitcoin.