Argentina's two largest banks allowed cryptocurrency trading
Banco Galicia and Brubank customers will be able to buy BTC, ETH, USDC, and XRP through the app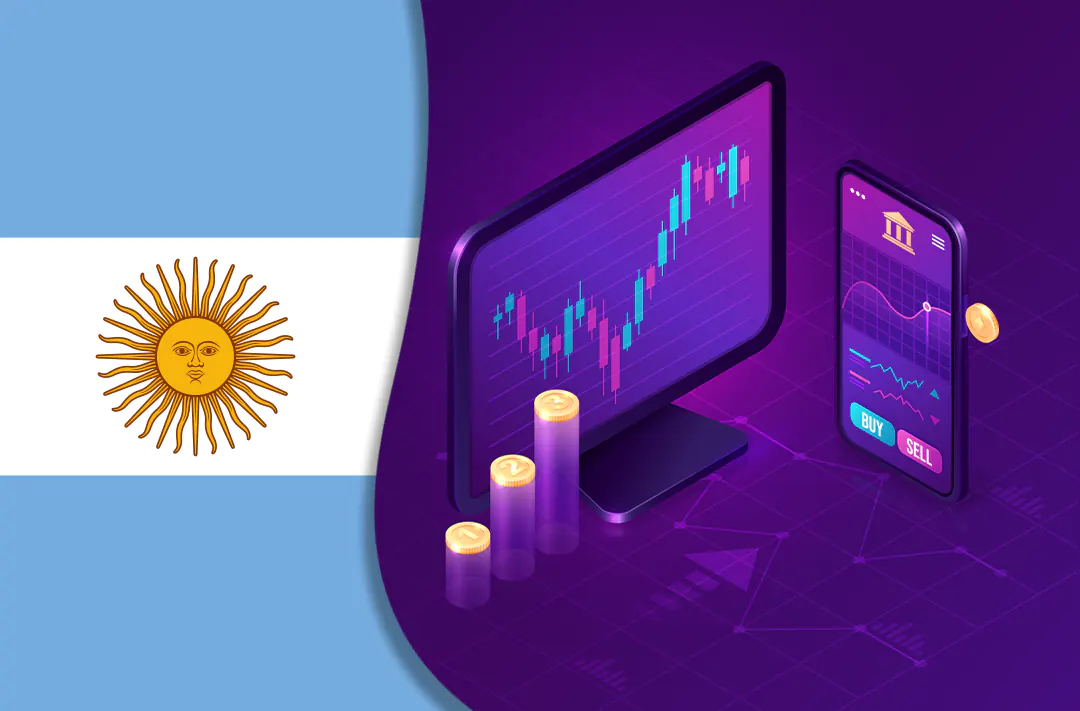 03.05.2022 - 12:05
74
2 min
0
What's new? Argentina's two largest private banks, Banco Galicia and Brubank, have allowed customers to trade cryptocurrency, Bloomberg reports. Ignacio Carballo, an affiliate at research firm Americas Market Intelligence, posted a screenshot of Banco Galicia's app interface on Twitter, showing the feature to buy BTC, ETH, USDC, and XRP.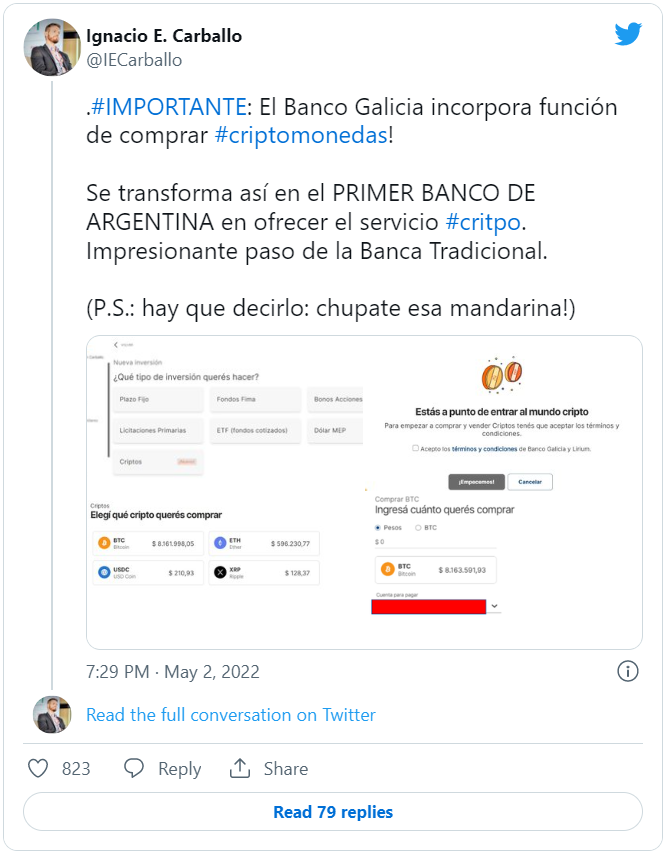 Comments from representatives of banks. Banco Galicia noted that this decision is due to high customer demand for digital assets. Earlier, the bank conducted a survey showing that 60% of respondents would like to have easy access to cryptocurrency through their financial institutions.
In the case of both banks, cryptocurrencies will be purchased through the same platform that customers use to buy bonds or shares. Banco Galicia and Brubank have partnered with the Argentine crypto wallet Lirium.
What happened before? The international recruitment company Deel indicated an increase in the percentage of cryptocurrency salaries in Argentina. Most often employees are paid in BTC with 63% of transactions, with ETH in second place at 23% and the rest falls on stablecoins and other cryptocurrencies.
Argentina created an innovation hub to support startups in the field of financial technologies and cryptocurrencies. The hub will operate under the supervision of the country's National Securities Commission (CNV), its goal is to ensure that companies communicate with Argentine regulatory authorities at an early stage.