​Cardano-based metaverse started selling its own tokens
The price of the asset is set at 14 Lonia per 1 ADA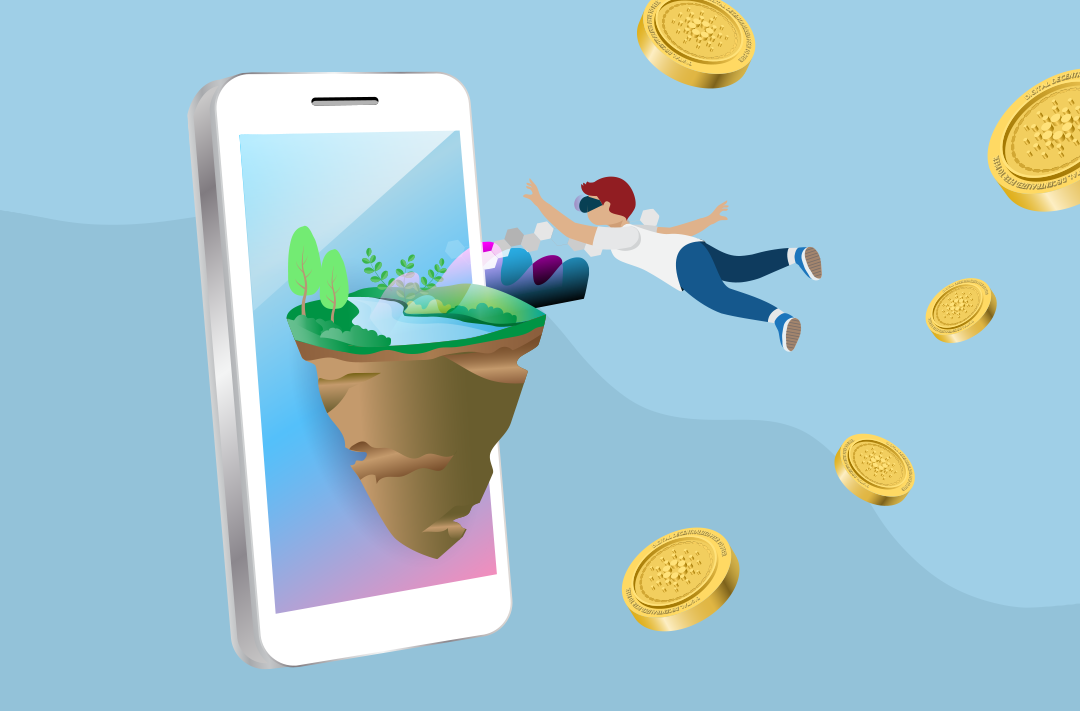 21.04.2022 - 14:55
62
2 min
0
What's new? On April 20, the Cardalonia metaverse based on the Cardano blockchain announced the start of the sale of its token, Lonia. The price of the asset is set at 1 ADA = 14 Lonia. The launch followed a successful preliminary funding round in which the metaverse raised $420 000.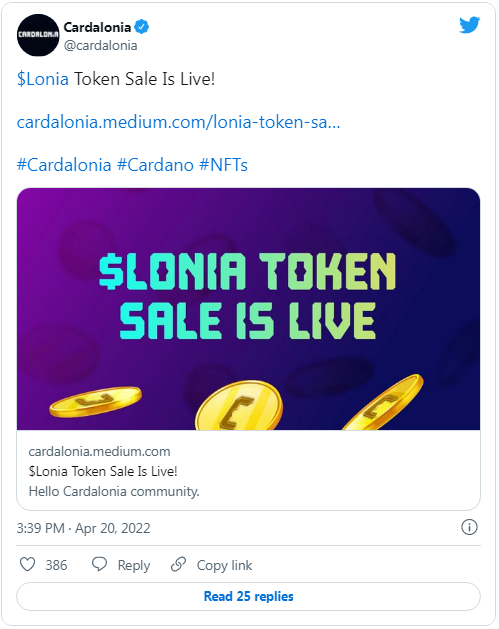 What do the project's creators say? The developers note that the sale of 50 million Lonia will be in three rounds for individual investors. The investors can purchase a minimum of 500 ADA (7 000 Lonia) and a maximum of 20 000 ADA (280 000 Lonia).
What is known about the project? Cardalonia is a virtual world created on the Cardano blockchain. The metaverse is controlled by a DAO (decentralized autonomous organization), where decisions are made by token holders. They will be able to vote and determine the future of the project. In Cardalonia, users will be able to earn, communicate and play. A demo of gameplay features is planned for the second quarter of 2022 and a public beta test is planned for the second quarter of 2023.
What had happened before? In March, the Milkomeda Foundation launched a "C1" sidechain compatible with the Ethereum Virtual Machine (EVM), which is directly connected to the Cardano blockchain. The users can now move their assets between the two blockchains, enabling the deployment of decentralized Ethereum-based applications on the Cardano network.
The creators of Cardano Input Output (IOHK) spoke about a new project, a converter, the AGIX ERC-20 Converter Bride. It was developed by the IOHK in collaboration with SingularityNET. The converter allows the conversion of Ethereum-based ERC-20 tokens on the Cardano blockchain.