Coinbase losses in the second quarter amount to 1,1 billion dollars
In 2022, the platform's shares fell 65% due to the downturn in the crypto market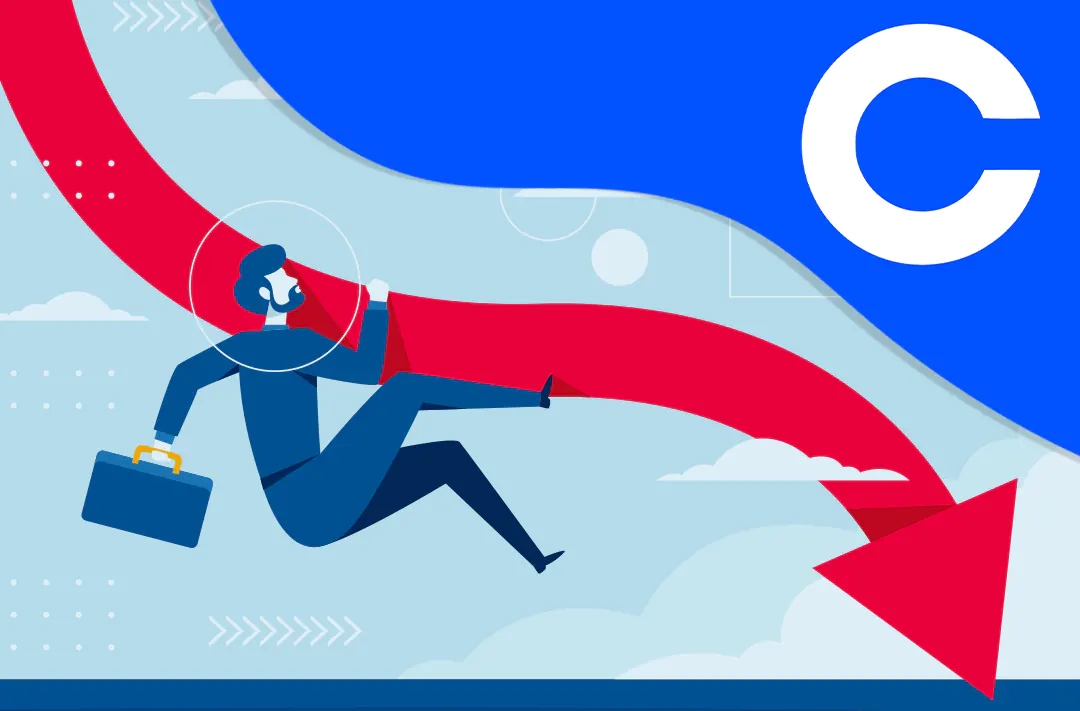 10.08.2022 - 12:35
148
2 min
0
What's new? Cryptocurrency exchange Coinbase recorded a record $1,1 billion loss for the second quarter of 2022, as well as lower-than-expected revenue. The platform suffered amid a sharp downturn in the crypto market, which resulted in a decline in trading volumes. The company's stock price also plummeted 65% in 2022 amid the crypto winter. The securities are traded on the Nasdaq under the ticker COIN, as of August 10, 12:30 UTC, the price per share is $82,25, down 6,22% for the day.
What else does the report say? Experts noted that net revenue was $803 million, down 31% from the first quarter, due to lower trading volume. Total operating expenses were $1,9 billion, up 8% from the first quarter.
The company's revenue fell by more than 60% to $808,3 million, while the monthly number of users who make transactions decreased by 2% compared to the previous reporting period, amounting to 9 million. Representatives of the cryptocurrency exchange said that they expect a further decline in the number of transactions in the third quarter.
What is known about Coinbase? It is an American public company that runs a cryptocurrency exchange platform, founded in 2012 by Brian Armstrong and Fred Ehrsam. All employees work remotely and the company has no physical headquarters. The platform offers 210 coins and 518 currency pairs and has a daily trading volume of $1,7 billion, according to CoinGecko.
Earlier, investment firm BlackRock announced a partnership with Coinbase. As part of the partnership, BlackRock institutional investors who use the Aladdin crypto platform will have direct access to digital assets.
In late July, funds from ARK Invest, one of the exchange's largest shareholders, sold $75 million worth of its shares to Coinbase.