​Crypto bloggers on YouTube fall victim to hacking and scamming attempts
The scammers posted videos on theirs profiles with text in which viewers were asked to send money to the hackers' wallets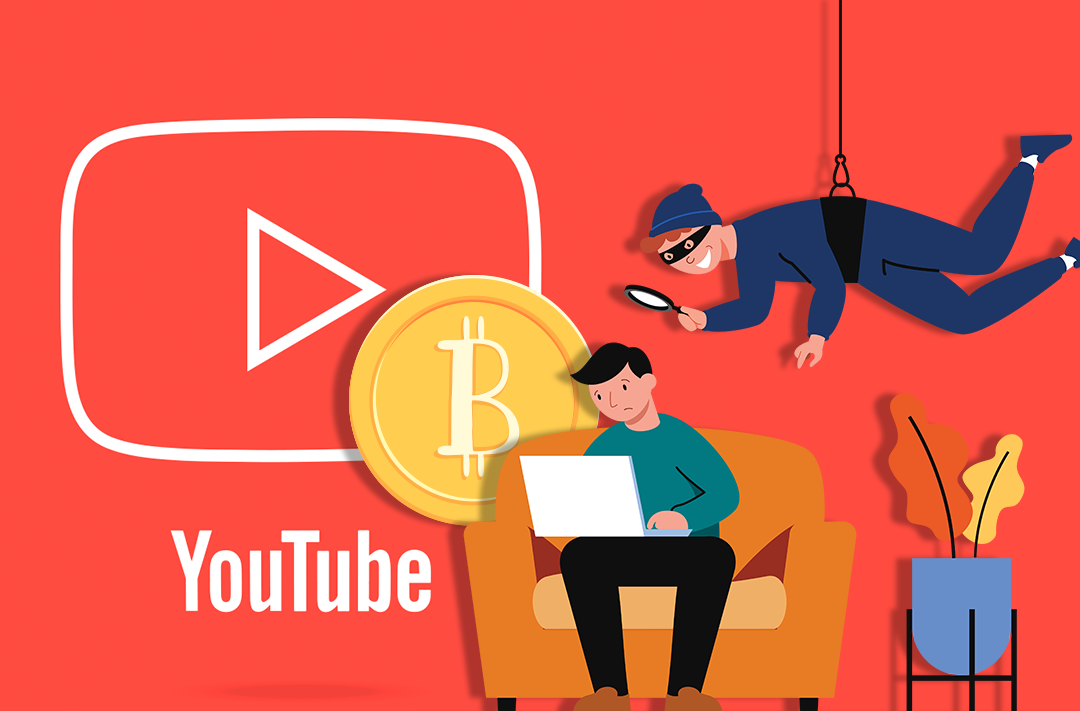 24.01.2022 - 12:45
150
2 min
0
What's new? On January 23, the hackers attacked several popular accounts of cryptocurrency YouTube bloggers. The scammers posted unauthorized videos on theirs profiles with text that asks viewers to send money to the hackers' wallets. Accounts that have been attacked include BitBoy Crypto, Altcoin Buzz, Box Mining, Floyd Mayweather, Ivan on Tech, The Moon, and others.
BREAKING: Dozens of Crypto YouTubers have had their accounts hijacked by hackers promoting a fake crypto giveaway scam. Hacked accounts include:@IvanOnTech@boxmining@aantonop@themooncarl@Bitboy_Crypto@mmcrypto@Altcoinbuzzio@FloydMayweather@crypto_banter@CoinMarketCap pic.twitter.com/ykXkZUh9cO— Mr. Whale (@CryptoWhale) January 23, 2022
What do the bloggers say? Michael Gu revealed that his YouTube channel Boxmining posted a video without his permission.
"Luckily we caught it within two mins of the video going live and managed to delete it. By that time there were already views and comments from my community."
The founder of the Altcoin Buzz YouTube channel, Shash Gupta, added that he noticed something was wrong at around 1 am Singapore time when an unauthorized video was posted on his channel.
"It is pretty unclear what happened. I am talking to Youtube to get to understand the matter and avoid such further breaches."
Another cryptocurrency YouTuber, Richard Heart, posted on Twitter that his channel had been blocked in the middle of a livestream. He believes this fact indicates that YouTube was aware of what was going on.
Hello again @YouTubecreators My channel was just banned in the middle of a livestream. I think it might have to do with all of the other youtubers that were hacked at the same time today. Could you check please, thanks! @YouTube @YouTube— Richard Heart PulseX.com! Called the Bitcoin top! (@RichardHeartWin) January 23, 2022