Crypto.com will give users one week to repay crypto loans
The community is dissatisfied with the platform's new credit policy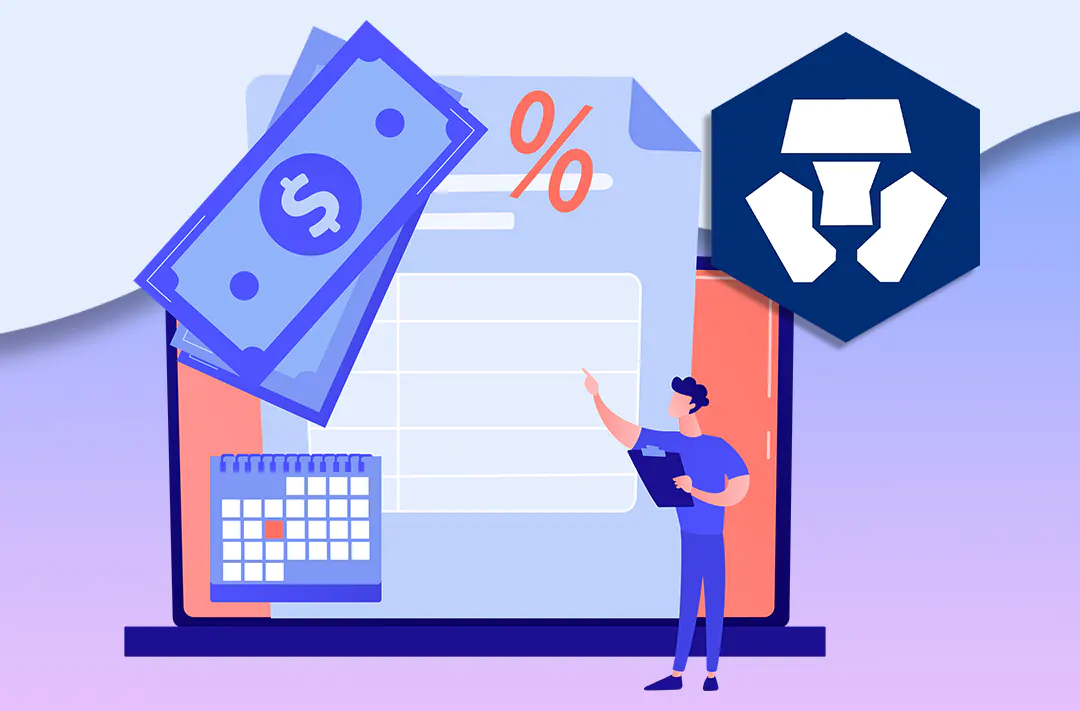 09.03.2022 - 12:45
121
2 min
0
What's new? Crypto.com exchange has updated its list of countries with a limited credit program to include 38 countries, among them the United States and the United Kingdom. The users from these regions have started receiving emails that say they have until March 15 to repay all their crypto loans in full. Under the new rules, if users do not repay their debts within a week, their collateral will be sold and their credit positions will be closed by the exchange.
What is the community's reaction? The users are outraged by the unexpected news. Also, people who have not taken out loans on the platform complain that they receive notifications and emails demanding them to repay the debt.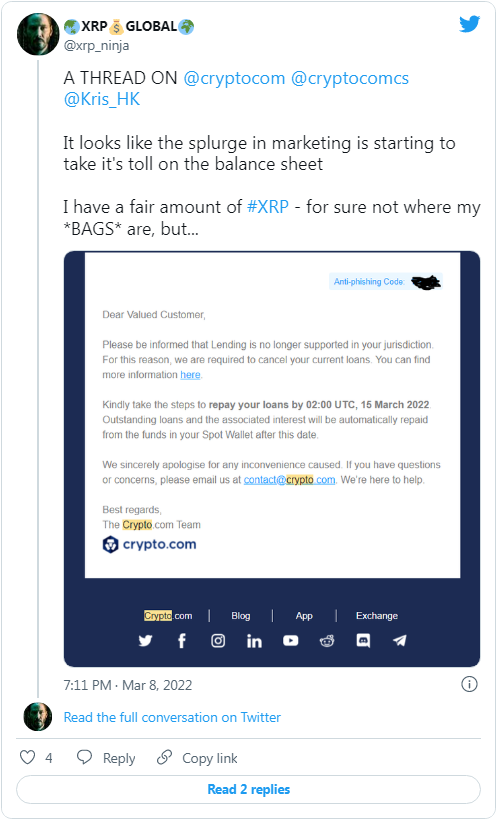 The community believes that the platform's recent spending on advertising has had a negative impact on its capital, especially since the exchange has not raised much capital from investors. Crypto.com's marketing budget spent on celebrity engagement has long been a topic of discussion on the Internet.