CryptoQuant analyst explained 10% drop in Ethereum hashrate
According to the expert, the decline in the indicator was influenced by a drop in the price of ETH, an increase in operational costs, and the network's impending transition to PoS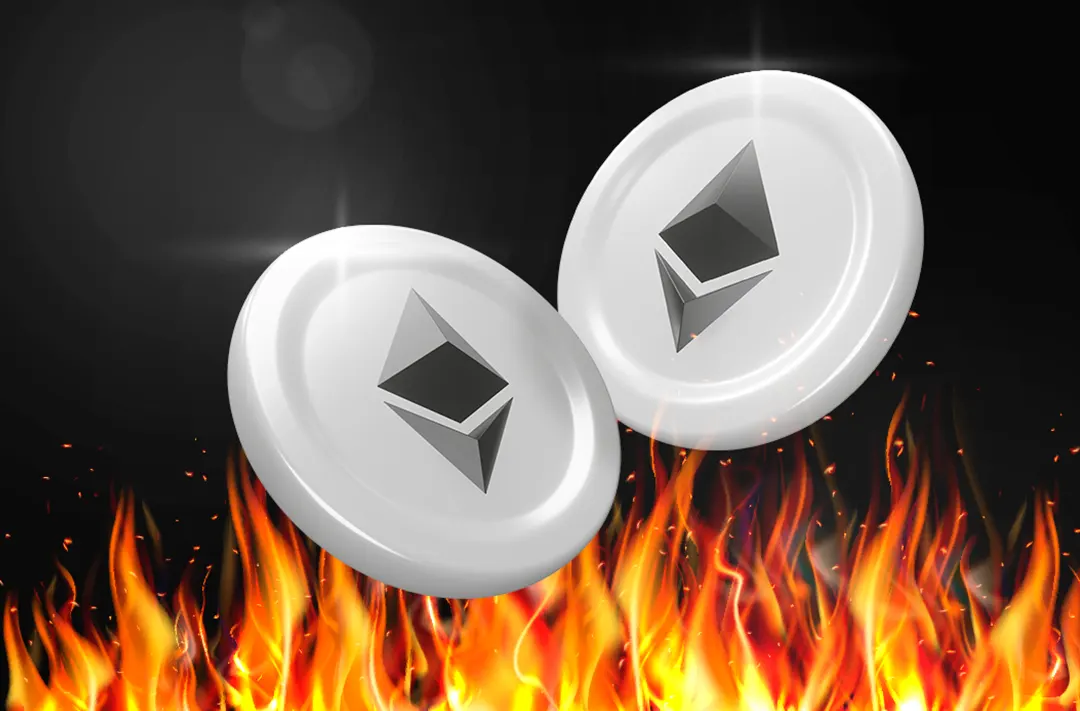 25.06.2022 - 07:25
116
3 min
0
What's new? The hashrate of the Ethereum network has declined by more than 10% over the month due to a drop in mining profitability. On June 25, it stands at 950 TH/s, the indicator was momentarily falling to 863 TH/s. The analyst of the CryptoQuant platform noted that factors such as the decline in the price of ETH and the upcoming release of "The Merge" upgrade, which will see the blockchain transition to the Proof of Stake (PoS) consensus algorithm, are forcing some miners to shut down their rigs.
Information on the CryptoQuant website
Hashrate is the total computational power in the network. The mining difficulty determines the amount of computing power it takes to find a new block in the blockchain. Generally, higher hashrate values indicate higher network performance.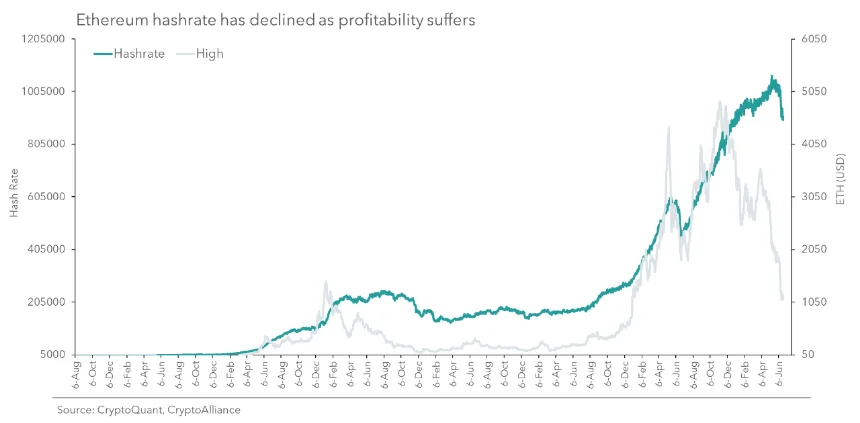 What else did the expert say? The analyst noted that the decline in the value of ETH and the ensuing rise in operational costs has made mining the asset unprofitable for some miners. They are reportedly selling their rigs to recoup some of the costs. Earlier, analytics firm Arcane Research noted that revenue from cryptocurrency mining in June fell by 80% from the peaks recorded in November 2021.
As of June 25, 07:30 UCT, Ethereum is trading at $1237, having added 8,51% in price in 24 hours, according to cryptocurrency exchange Binance.
Ethereum developers reported that the launch of the Grey Glacier upgrade, which will change the parameters of the "difficulty bomb" is scheduled for block 15 050 000. This is expected to happen on June 29. Earlier, the Ethereum co-founder revealed that the transition of the mainnet to PoS is scheduled for August 2022.
The "difficulty bomb" is a special mechanism that will gradually reduce the mining speed of new blocks on the Proof-of-Work (PoW) consensus algorithm, leading to reducing the profitability of mining.
For more details on how miners can earn after the Ethereum network algorithm change, see GetBlock Magazine's article.