Mining profitability declined by 80% since November 2021
In May, companies sold 100% of the bitcoins mined in a month, as well as cryptocurrency from reserves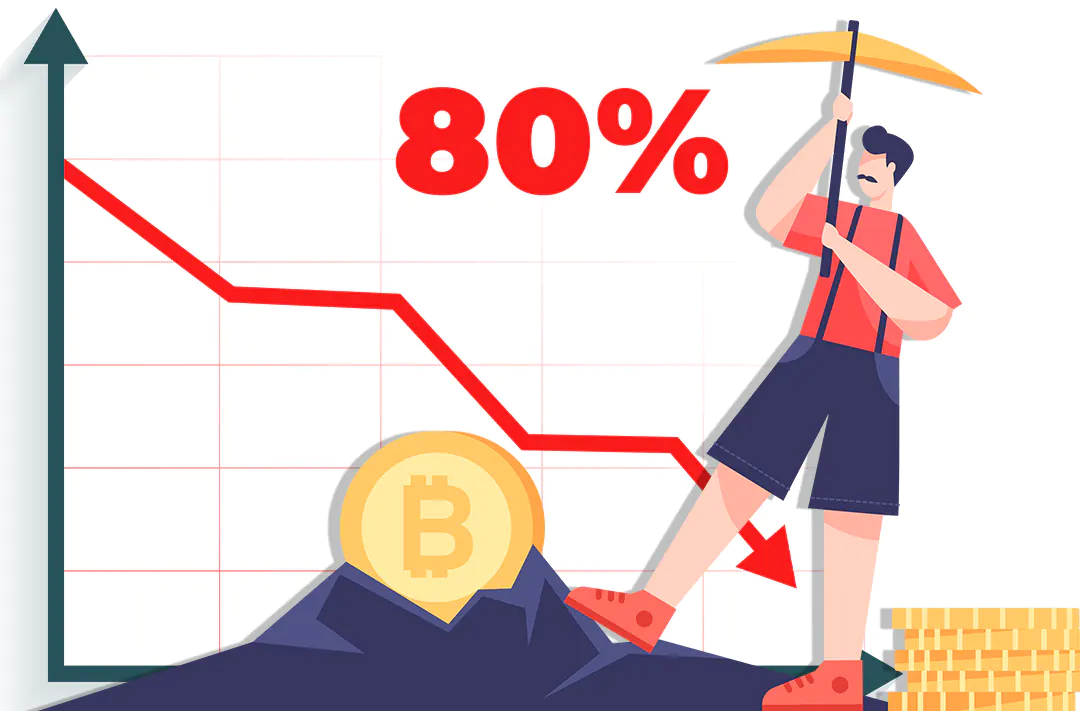 23.06.2022 - 10:05
178
2 min
0
What's new? Revenue from cryptocurrency mining in June fell by 80% from its November 2021 peaks and returned to the values from two years ago. This was reported on Twitter by Arcane Research analyst Jaran Mellerud. According to him, the old Antminer S9 mining devices are running at a loss. The new Antminer S19, when power costs are included, generates around $13 000 per bitcoin mined at a price of $40 per MWh.
Why are the #bitcoin miners forced to sell their precious bitcoin?Their cash flows are plummeting. The Antminer S19 only makes $13k per BTC - an 80% decline from the November peak (power price of $40 per MWh). https://t.co/BxVMUP4MVR pic.twitter.com/PHG4HSXhPC— Jaran Mellerud (@JMellerud) June 22, 2022
What else did the analyst say? According to Mellerud, in May, miners had to sell not only 100% of their bitcoins mined but also cryptocurrency from reserves. Normally, this figure is at 25-40% of the BTC mined. Compass Mining previously reported that the flow of large miners to crypto exchanges peaked since January 2022. Cryptocurrency mining became less profitable and its participants started selling assets on the open market to cover power costs.
The decline in mining profitability is affected not only by the decline in the bitcoin rate but also by the increased hashrate difficulty. In May, the bitcoin network hashrate updated the maximum and amounted to 231,4 EH/s. This came after the BTC price dipped below $25 000. By June 22, the network difficulty dropped to 29,57 T, with the hashrate dropping to 202,45 EH/s. As of June 23, 09:50 UTC, BTC is trading at $20 681, having gained 1,29% per day, according to cryptocurrency exchange Binance.
Hashrate is the total computational power in the bitcoin network. The mining difficulty determines the amount of computing power it takes to find a new block in the blockchain. The parameter changes every 2016 blocks, or about once every two weeks. This ensures that the time it takes to find a block is around 10 minutes.