Google Cloud partners with PancakeSwap
The exchange used cloud service technologies to scale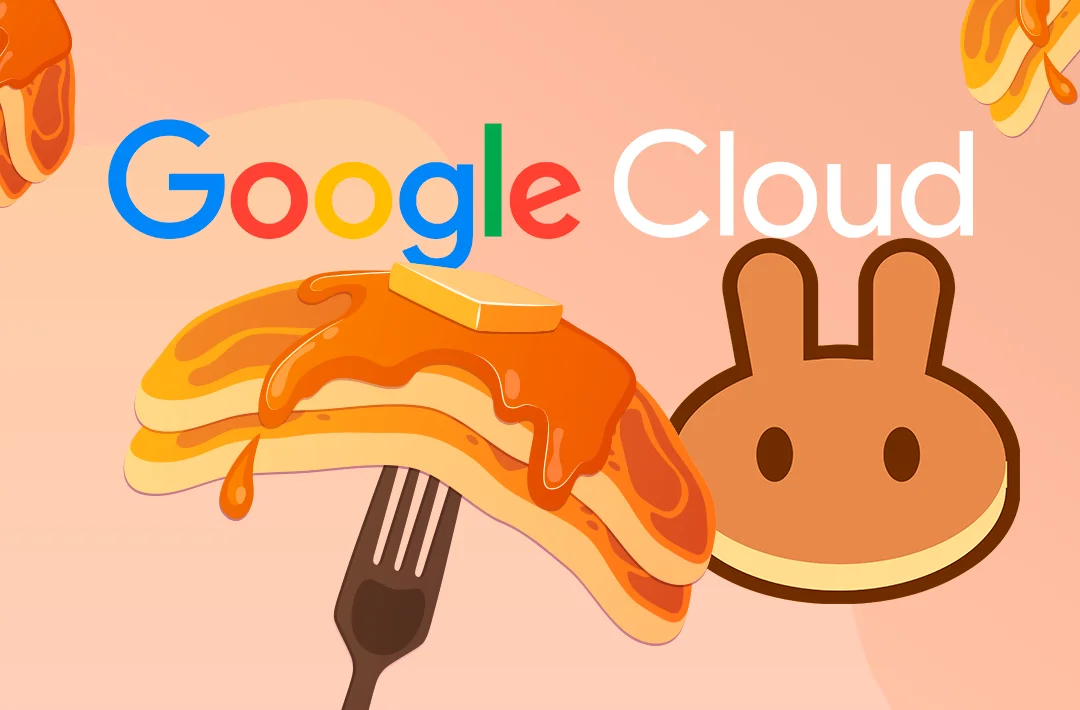 10.07.2023 - 11:25
123
2 min
0
What's new? Decentralized crypto exchange (DEX) PancakeSwap has implemented Google Cloud service tools to maintain 24/7 availability and scale. PancakeSwap's head under the nickname Jojo explained that initially, the exchange offered a simple application that directly connected to BNB Chain, but as the number of users and traffic grew, a simple infrastructure became insufficient. Consequently, the company began working with Helix Technologies, a Google Cloud partner, to implement cloud-based solutions.
Information on the Google Cloud website
What else is known? Helix Technologies helped build the infrastructure and implement the appropriate cloud solutions to meet PancakeSwap's growing needs. First and foremost, DEX needed to ensure users were always connected to the platform.
As a trading platform that provides complete autonomy to users, it is crucial for PancakeSwap to be always available, the website says. For this reason, the project's team utilizes Google Kubernetes Engine to scale nodes within seconds for a large number of requests.
To ensure the platform's stability, the team also utilized Operations Suite logging and monitoring tools, which enabled BNB Chain to handle even a large number of requests without downtime, maintaining 99,99% uptime.
Dysnix's PreditKube solution, along with Google Kubernetes Engine, accurately predicted over 90% of traffic spikes on PancakeSwap and automated the scaling of blockchain nodes in advance to properly manage the expected traffic spike. This saved over 30% in costs and reduced peak response time by 62,5 times.
After implementing Google Cloud solutions, the average request time to a node dropped to 100ms, improving the speed and reliability of the user experience.
Jojo also revealed that PancakeSwap has partnered with many audit firms to maximize the security of its smart contracts and uses Cloud Armor to filter sensitive data.
According to him, the PancakeSwap team plans to expand its services to include more blockchains, as well as explore the possibility of using non-fungible tokens (NFTs).
"We want to make it as simple as possible to trade, so that everyone can participate in blockchain trading. With Google Cloud, we can leave the infrastructure heavy lifting and focus on improving our platform, and the way people transact," Jojo said.
In June 2022, the venture capital arm of the Binance exchange invested in the PancakeSwap (CAKE) native token. In May, the platform integrated the Ethereum Name Service (ENS).