Binance invested in PancakeSwap
The CAKE token price, of the decentralized exchange, rose by 9,7% per day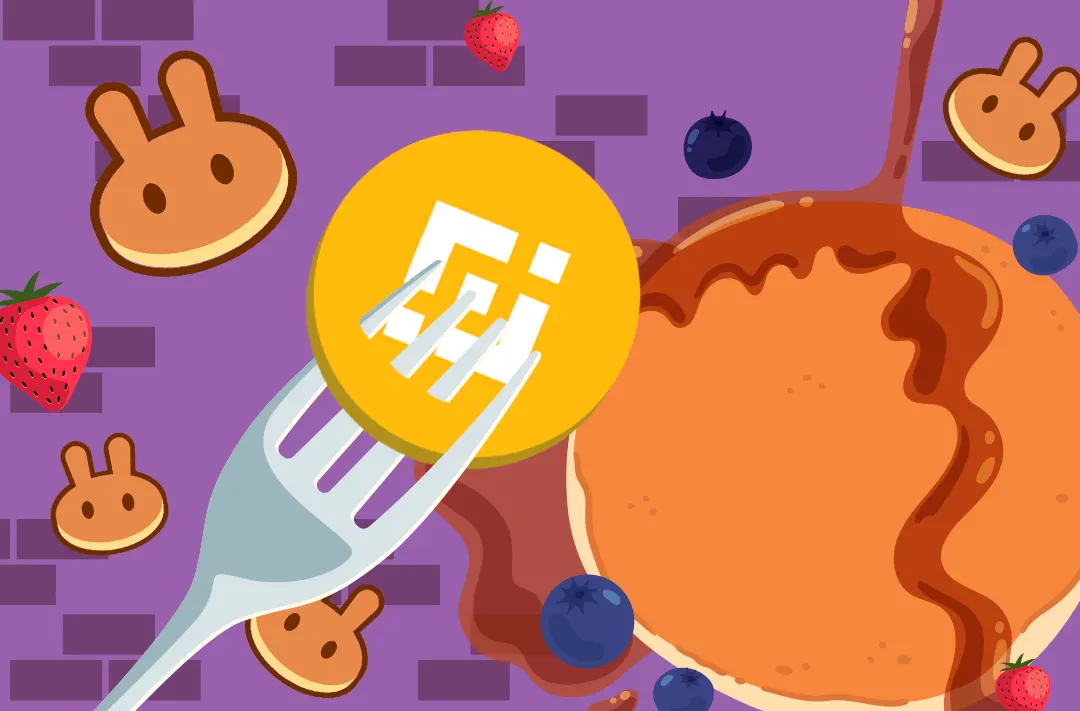 06.06.2022 - 12:45
412
2 min
0
What's new? Representatives of Binance Labs Fund, the venture capital arm of cryptocurrency exchange Binance, announced an investment in the governance token of decentralized exchange PancakeSwap (CAKE). The division representatives noted that PancakeSwap is the largest decentralized application (dApp) on the BNB Chain network, with more than 400 000 daily users. The price of the CAKE token rose by 9,67% in a day, trading at $4,71 as of June 6, 12:40 UTC.
What else did Binance say? Binance Labs head Bill Qian said that PancakeSwap is leading the development and mass adoption of the BNB Chain. The platform ranks first not only in the number of active users per day but also in the total amount of TVL among other DeFi projects on the network. Therefore, Binance intends to continue supporting the project in the future. The amount of investment was not disclosed in a press release.
TVL (Total Value Locked) is the total amount of funds locked in smart contracts and providing liquidity. The figure shows how much investors have invested in a particular project, pool, or the field of decentralized finance as a whole at the current time.
PancakeSwap is an open-source platform founded in 2020. The exchange uses the Automated Market Maker (AMM) model and allows BEP-20 tokens to be traded, exchanged, and staked. Transactions on the platform are executed using smart contracts. Access is via Web 3.0-enabled crypto wallets such as Binance Wallet and MetaMask. The platform also has an NFT marketplace. PancakeSwap's market capitalization is $806,38 million (according to CoinMarketCap).
On June 1, Binance Labs reported that it had raised $500 million to create a new investment fund, funds from which will be used to invest in projects that can expand the use of cryptocurrencies and encourage the adoption of blockchain technologies and Web 3.0.
On April 6, Binance Labs announced its strategic investments in STEPN, a Move-to-Earn blockchain game. The total amount invested in the project was not disclosed.