JPMorgan analyst predicts Coinbase revenue growth of $1,2 billion in 2023
Half of this amount is accounted for by the company's interest income from USDC reserves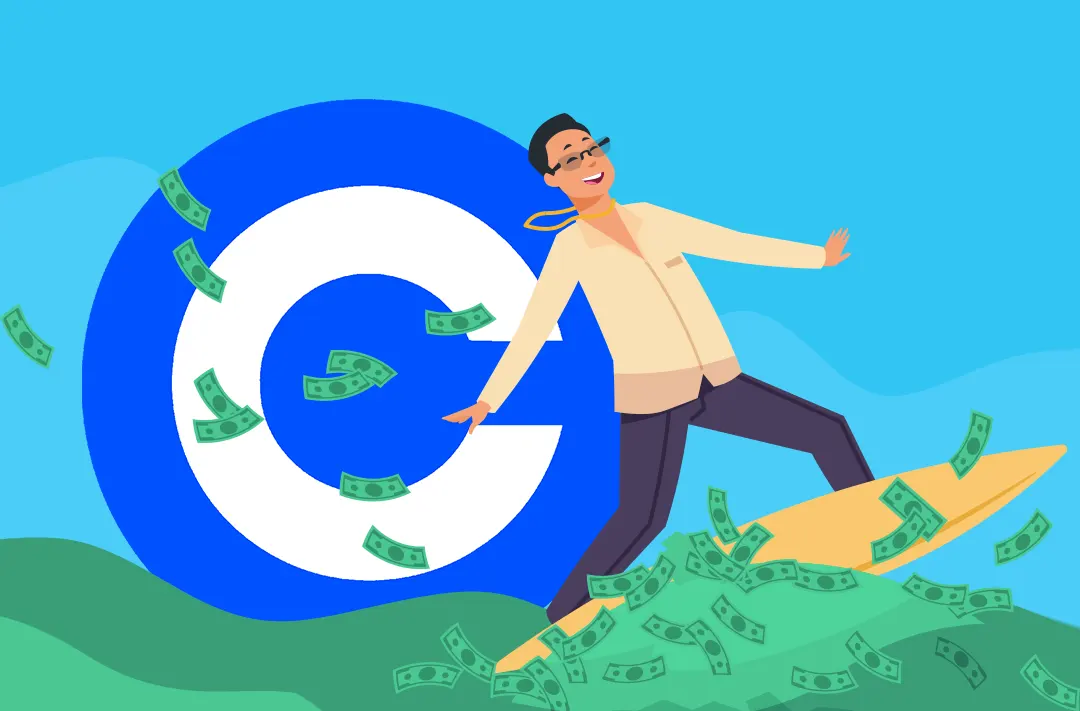 17.09.2022 - 07:30
92
2 min
0
What's new? JPMorgan analyst Ken Worthington has predicted that cryptocurrency exchange Coinbase may earn $1,2 billion in additional income in 2023 by the increase in short-term interest rates. The expert estimates that about $700 million of that amount could come from a joint project with Circle, the issuer of USD Coin (USDC) stablecoin — CENTER Consortium, which generates interest income from the stablecoin's reserves. According to CoinDesk, the analyst also noted that additional ways in which Coinbase can generate revenue are customer fiat and its corporate cash balance.
What else did JPMorgan add? Worthington believes that the main risk for Coinbase is a possible decline in the number of USDC and fiat currency on the exchange.
"We see the potential for institutional investors to hold less USDC given the opportunity cost of holding quasi-cash <…> We also see retail holding less of its fiat at Coinbase since it doesn't get a yield. As such, we see the potential for USDC balances and fiat balances to decline for Coinbase," JPMorgan's analyst writes.
JPMorgan still maintains its neutral stock rating on Coinbase, although it raised its price target from $64 to $78 per security.
As of September 17, 07:00 UTC, shares of Coinbase Global (COIN) are trading at $74, having lost 4,18% per day, according to Investing.com.
The exchange recorded a record $1,1 billion loss for the second quarter of 2022. The company's net revenue was $803 million, down 31% from the first quarter. The company's operating expenses amounted to $1,9 billion, up by 8% compared to the last reporting period.
Earlier, Financial Times reported that cryptocurrency exchange Binance gives up its fee income in order to attract new customers. For more details about the reasons behind this decision, see GetBlock Magazine's article.