Large ETH holder transfers $102 million worth of coins to unknown wallet
Whale Alert, a tracking platform, has also recorded several large transactions related to cryptocurrency exchange addresses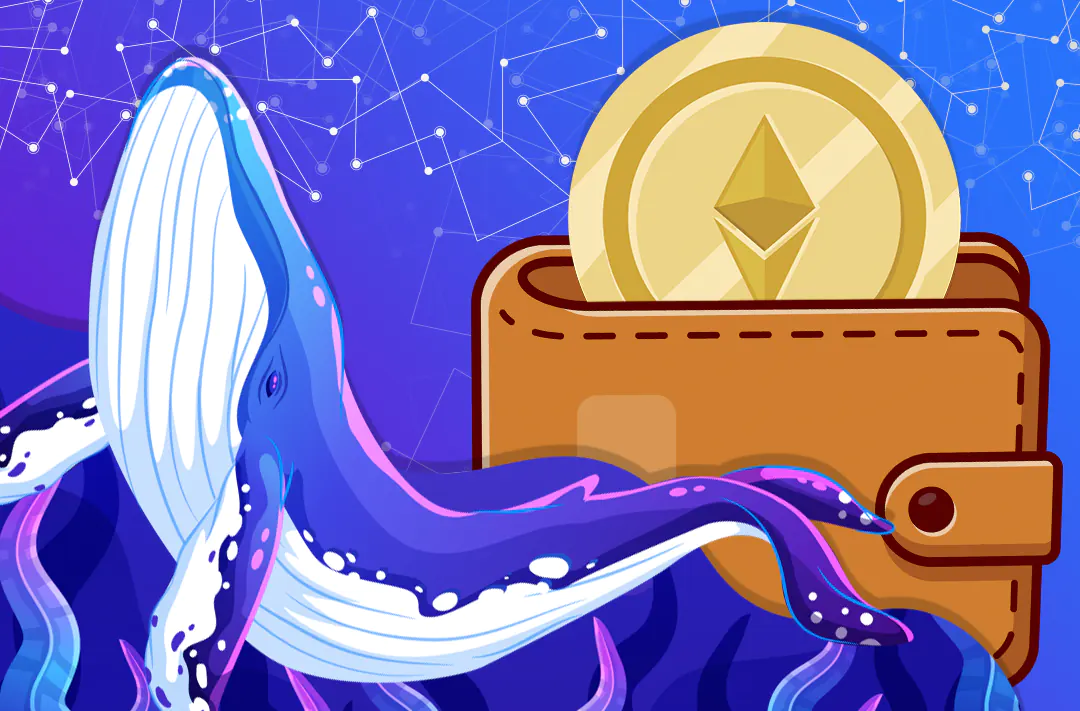 01.09.2022 - 10:15
68
2 min
0
What's new? Whale Alert, a tracking platform, has recorded a large transaction on the Ethereum network. According to the published data, 64 000 ETH ($102,13 million at the time of the transaction) was moved from one unknown wallet to another on August 31 at 05:01 UTC.
🚨 🚨 🚨 🚨 🚨 🚨 🚨 🚨 🚨 🚨 64,000 #ETH (102,134,766 USD) transferred from unknown wallet to unknown wallethttps://t.co/w3C58bfCsC— Whale Alert (@whale_alert) August 31, 2022
What is known about the sender? According to the platform, the funds were sent from a wallet belonging to the US arm of cryptocurrency exchange Binance. In addition, Whale Alert recorded a number of other large transactions on the Ethereum network this week:
- 20 054 ETH ($30,70 million) from an unknown wallet to the Huobi exchange;
- 6 601 ETH ($10,09 million) from an unknown wallet to the OKX exchange;
- 19 999 ETH ($31,57 million) from an unknown wallet to the FTX exchange;
- 6 703 ETH ($30,7 million) from the Gemini exchange to an unknown wallet.
Earlier, analysts at Santiment discovered a factor that could indicate the start of a bullish phase of ETH. Experts noted an increase in the supply of ETH, which is being held by the addresses of the leading exchanges. This is explained by the fact that traders dumped stocks to major exchanges during the market downturn. Analysts advise keeping an eye on the decline in supply volumes at ETH exchange addresses as a bullish signal.
As of September 1, 09:30 UTC, the altcoin is trading at $1543, having lost 1,81% per day, according to Binance.