Santiment analysts reveal a sign of Ethereum's bullish phase start
Experts advised keeping an eye on the decline in the volume of supply from the addresses of the largest digital asset exchanges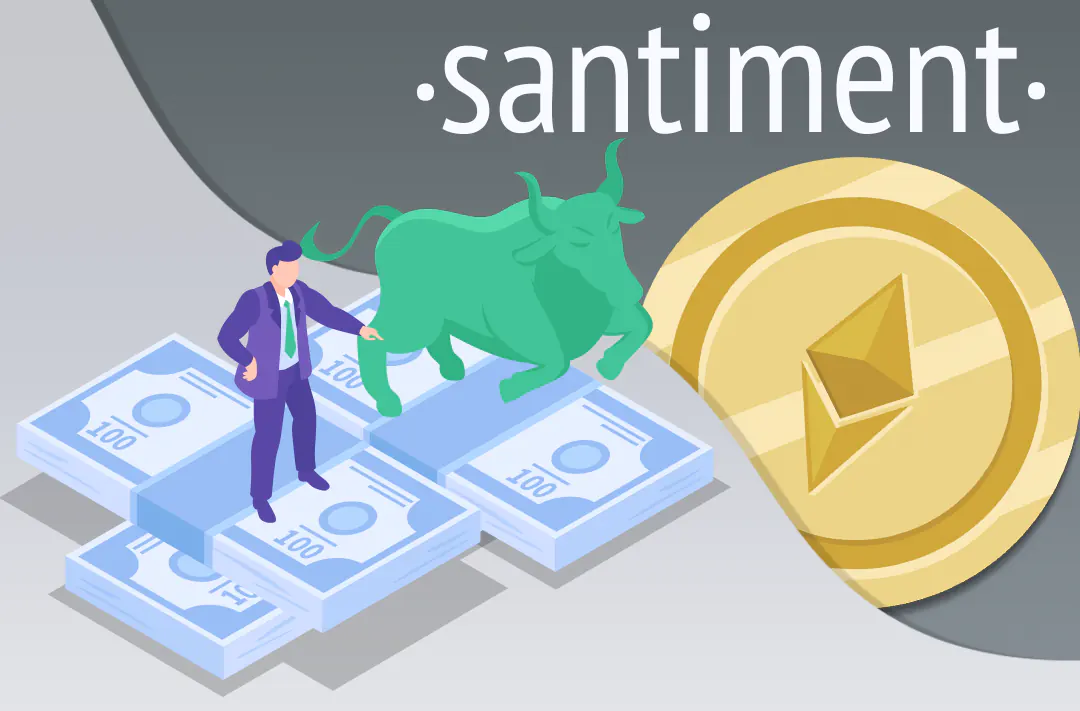 05.08.2022 - 12:30
195
3 min
0
What's new? Analysts at Santiment have discovered a factor that will likely point to the start of a bullish phase for Ethereum (ETH). Experts reported that there has been an increase in the supply of ETH, which is being held by the addresses of the leading exchanges. This is due to traders dumping their stocks to major exchanges during the downturn in the crypto market. Analysts advise keeping an eye on the decline in supply volumes at ETH exchange addresses as a bullish signal. As of August 5, 11:30 UTC, the altcoin is trading at $1694, having gained 4,82% per day, according to Binance.
🐳 #Ethereum has seen its supply held by top exchange addresses rise, which makes sense with traders dumping their holdings on to large exchanges during the 2022 slide. Watch for a decline in top $ETH exchange address holdings as a #bullish signal. https://t.co/NPq4J018bn pic.twitter.com/Y9Q1vMfn14— Santiment (@santimentfeed) August 3, 2022
What else did analysts report? According to Santiment, the number of Ethereum stored on the leading ten cryptocurrency exchanges now exceeds 7 million, last seen in May 2021. Analysts note that the ratio of ETH stored outside crypto exchanges to tokens on exchanges has reached a one-year low.
Experts also stressed that the transaction fees on the Ethereum network remain ultra-low, despite the jump in prices since mid-June. The reduction in circulation has played a big role in reducing costs. According to analysts, we can expect fees to remain acceptable until "a fair degree of fear of missing out (FOMO) kicks in from the crowd."
FOMO (Fear Of Missing Out) is a syndrome of lost profits. It has become particularly prevalent in the age of the Internet and social media. In the crypto space, this syndrome can occur in traders who see possible gains during an uptrend and seek to buy assets without thinking through all the details.
📊 #Ethereum's transaction fees have remained ultra low despite the price jump since mid-June. Scarcer circulation has played a big role in the lower costs, and fees can be expected to remain reasonable until a fair degree of #FOMO kicks in from the crowd. https://t.co/mN3CQOhCo4 pic.twitter.com/t3bCibhWvN— Santiment (@santimentfeed) August 2, 2022
At the end of July, Santiment said that the popularity of discussion of crypto assets on forums and social media declined. According to them, this implies that FOMO had not affected retail investors. Santiment also noted that Ethereum investors changed their behavior after July 13, when the asset fell to $1000. According to the company, institutional investors who own between 1000 and 10 000 ETH started to reduce their balances. Those with 10 to 100 ETH are buying the asset, while those with 100 to 1000 ETH are replenishing their wallets after the initial sale of assets.