04.10.2021 - 10:40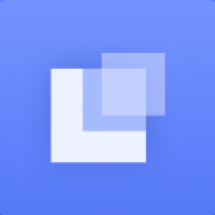 Editorial GetBlock Magazine
Код исправлен еще 30 сентября, но нужна неделя теста, чтобы узнать конечные потери.
Что произошло? Проблемы крупного денежного рынка децентрализованных финансов усугубляются: токены COMP на сумму почти $150 млн теперь находятся под угрозой. Основатель Compound Роберт Лешнер написал в Twitter, что 202 472,5 COMP (на сумму около $65 млн) были ошибочно начислены пользователям. Затем он написал, что под угрозой находятся 490 тысяч COMP, при этом 117 тысяч возвращены в систему, а 136 тысяч находятся в Comptroller.
When the drip() function was called this morning, it sent the backlog (202,472.5, about two months of COMP since the last time the function was called) into the protocol for distribution to users.— Robert Leshner (@rleshner) October 3, 2021
Сколько всё-таки денег зависло в системе? Разработчик Yearn Finance, известный как Бантег (Banteg), подсчитал, что одна треть средств, подвергшихся риску из-за бага, уже была востребована пользователями, а общая стоимость токенов COMP, подвергшихся риску из-за ошибки протокола, составляет $147 млн. Но Лешнер эту информацию пока не подтвердил, но и не опровергнул.
Монета COMP за воскресенье и утро понедельника упала с $337 до $317.