​Remittances in crypto up 900% in Latin America
People's interest in digital assets is driven by the high inflation level in some countries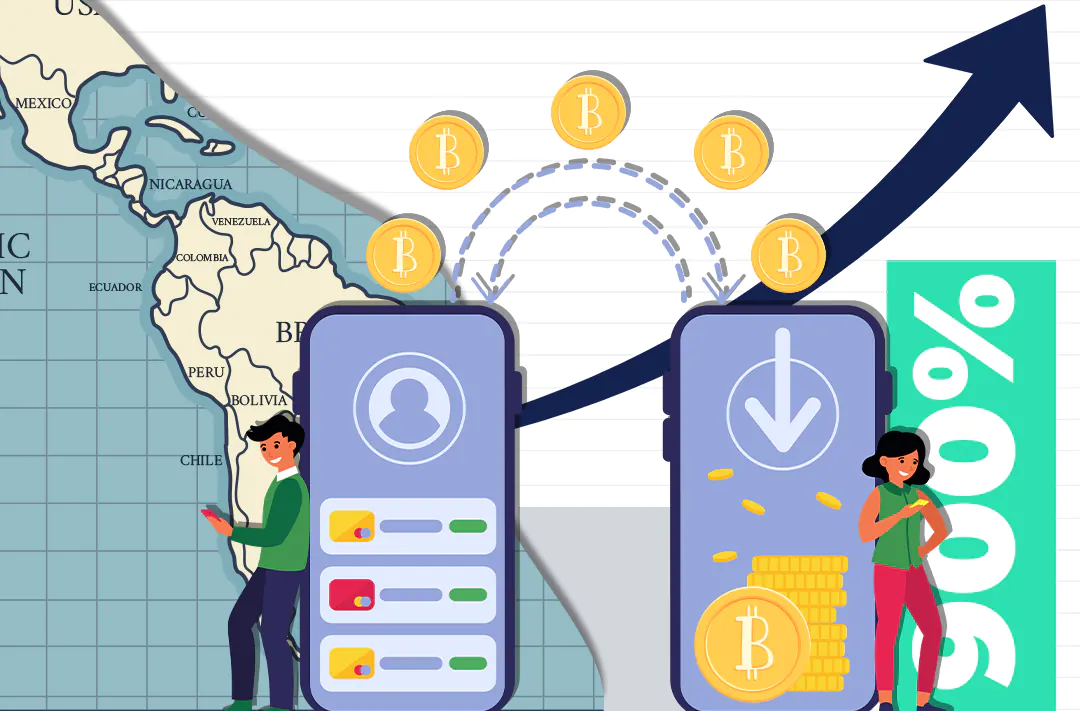 09.02.2022 - 08:35
269
1 min
0
What's new? Over 2021, remittances in crypto grew globally, with several Latin American countries showing the greatest growth. According to data provided in the Chainalysis report, in Venezuela, Argentina, Brazil, El Salvador, Honduras, Costa Rica, and Mexico this figure increased by 800-900%.
What does the research say? It shows that cryptocurrencies have become an alternative for remittances from larger economies such as the USA and Europe to Latin America. Transfers to Latin America from the United States rose from $100 million per month between October and April 2020 to $400 million per month between April and May 2021.
People's interest in sending and receiving remittances in cryptocurrencies instead of fiat money is well justified. The region ended 2021 with a high annual inflation rate (7,2%), with Venezuela seeing price increases of 686%, Argentina 51%, and Colombia 5,62%.
What does the platform's representative say? According to Jorge Pasapera, co-founder of the Coinpay.cr. platform, money transfers and cryptocurrency transactions have grown between 800% and 900% in one year. Most people use Bitcoin, Ethereum, or Ripple for transfers. He added:
"If you know how to have a good approach and the country promotes it in the right way, it can be widely accepted as it is easier than resorting to traditional systems."