​Russian court seized stolen cryptocurrency for the first time
The law enforcers blocked 24 addresses with 4 000 ETH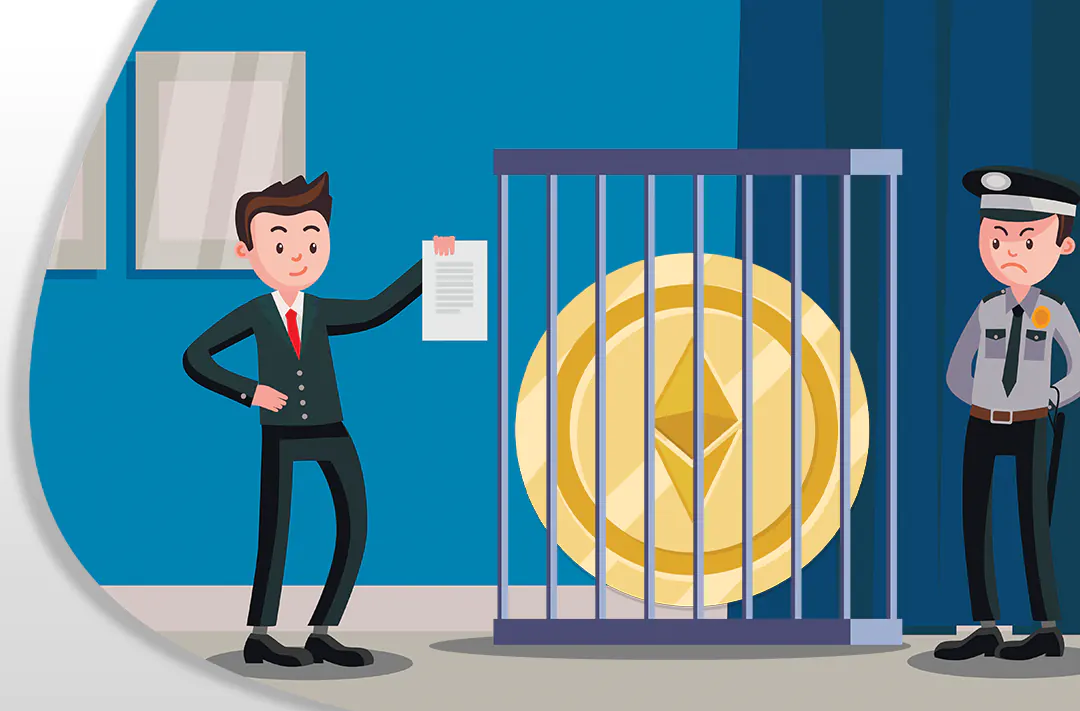 05.04.2022 - 13:30
398
2 min
0
What's new? The district court in St. Petersburg has for the first time allowed law enforcement agencies to seize the stolen cryptocurrency. The Investigative Committee has blocked 24 addresses with 4 000 ETH ($14,06 million at the exchange rate on April 5, 2022), which an attacker stole from an investor. This was reported by Russia's Ministry of the Interior's press service on its Telegram channel.
The message of Russia's Ministry of the Interior
Details of the case. The criminal hacked into the victim's cryptocurrency wallet, which held about 7 000 ETH that he had acquired back in 2017. The investor went to the police, after which a criminal case was opened under two articles: unlawful access to computer information (Part 2 of Article 272 of the Criminal Code of the Russian Federation) and theft on a particularly large scale (paragraph "b" of Part 4 of Article 158 of the Criminal Code of the Russian Federation).
The investigation identified the scammer's wallets, which contained only 4 000 ETH, while the criminal managed to spend the rest of the cryptocurrency. Later, "the court allowed the investigator to seize the Ethereum contained in 24 wallets of the accused."
The legal authority explained that the main difference between digital currency and fiat lies only in the way in which they originated. Since the concept of cryptocurrencies is not enshrined in the law, it is marked as "other property" in the documents, but a request to seize such assets is permissible.
What had happened before? In March, the first criminal case on embezzlement of crypto exchange assets has been opened in Russia. One of the suspects tried to abscond with suitcases of cash worth more than 190 million Russian rubles (RUB). The Federal Security Service also arrested the organizers of a crypto Ponzi scheme that had been operating since August 2019. The preliminary amount of damage caused by the criminals' activities was 1 billion RUB.