Scammers started sending fake LUNA 2.0 tokens
To be convincing, the attackers sent fake tokens to the addresses of famous people, such as Ethereum co-founder Vitalik Buterin and TRON CEO Justin Sun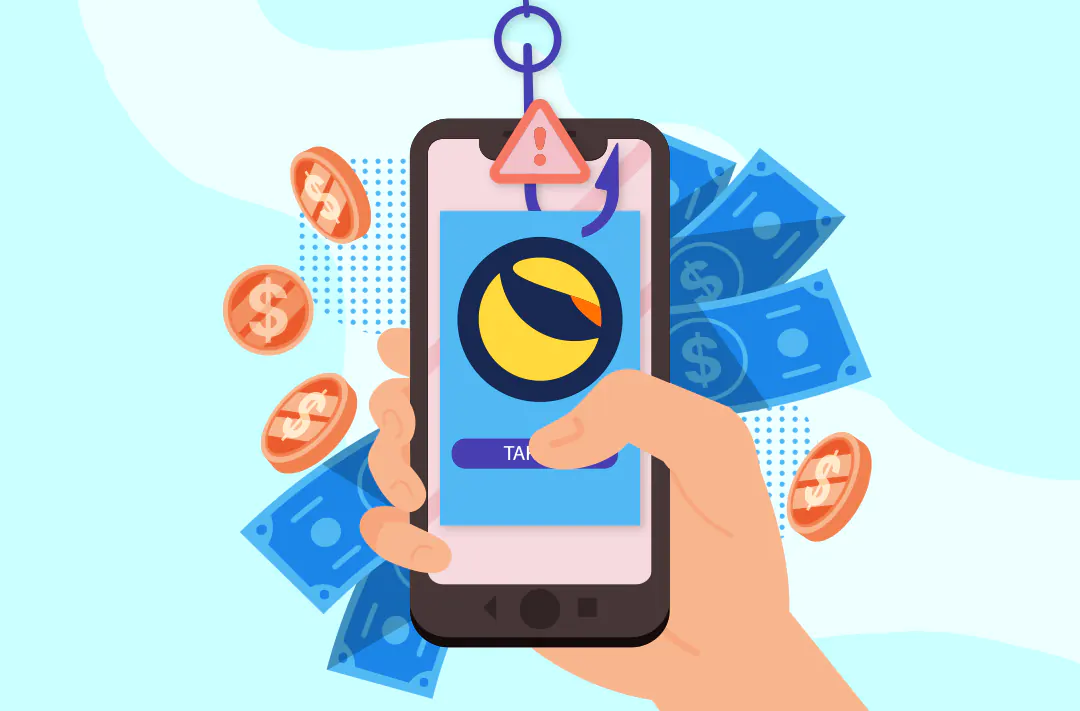 27.05.2022 - 06:40
330
3 min
0
What's new? In the run-up to the launch of the new Terra network, scammers started sending fake LUNA 2.0 tokens to users. According to analytics firm PeckShield, the attackers minted more than 1 million coins (Wrapped LUNA 2.0) and began sending them to holders of the original asset. To be convincing, the fake tokens were sent to the addresses of well-known figures and companies in the crypto industry, such as Ethereum co-founder Vitalik Buterin, TRON CEO Justin Sun, venture fund Andreessen Horowitz (a16z), and management company Three Arrows Capital. According to the scammers' idea, users had to believe that the address from which they received the coins was genuine and send their old LUNA tokens to it for liquidation.
#PeckShieldAlert PeckShield has detected Scammers sending Wrapped LUNA 2.0 to #Terra Deployer https://t.co/i590fG1nnp and airdropping to @VitalikButerin @a16z #ThreeArrowsCapital @justinsuntron @terra_money. It tricks folks it is the official #Terra Deployer #airdrop. Be Alert! pic.twitter.com/Scz1RKKOl8— PeckShieldAlert (@PeckShieldAlert) May 26, 2022
A wrapped token is a cryptocurrency whose value is pegged to another digital asset at a 1:1 ratio. Due to this, wrapped tokens can be transferred from the blockchain on which they were built to another network. Such coins support interoperability between blockchains and can be used in two or more ecosystems.
What happened before? Terra 2.0 will be launched on 27 May. The "pre-attack" snapshot is considered May 7, 2022, and there will also be a snapshot before the launch of the new network, based on which a drop of new tokens will be conducted. When Terra 2.0 is created, the old blockchain will be called Terra Classic (LUNC) and the LUNA ticker will be transferred to the new token.
The initial number of free LUNA tokens will be increased from 15% to 30%. Among the "pre-attack" LUNC holders, 35% will be distributed, while the "post-attack" asset holders will receive 10% of the token issue. "Pre-" and "post-attack" UST holders will receive 10% and 15% of the new tokens, respectively.
The share of LUNA distribution to TerraUST holders who put their assets on Anchor (aUST) during the ecosystem crash will be reduced from 20% to 15%. Initially, 30% of the funds will be unlocked during the launch, and the remaining 70% will be distributed over the course of two years.
Terraform Labs CEO Do Kwon called the burning LUNA tokens a bad idea. In his view, it would not restore the Terra ecosystem, besides, the holders would lose their assets. Despite this statement, the Terra CEO provided a wallet address for the burn of LUNA coins.
For a detailed timeline of the Terra ecosystem collapse, see GetBlock Magazine's article.