Swiss crypto bank SEBA launches ETH staking for institutional clients
The offer allows large users to receive monthly rewards for owning the asset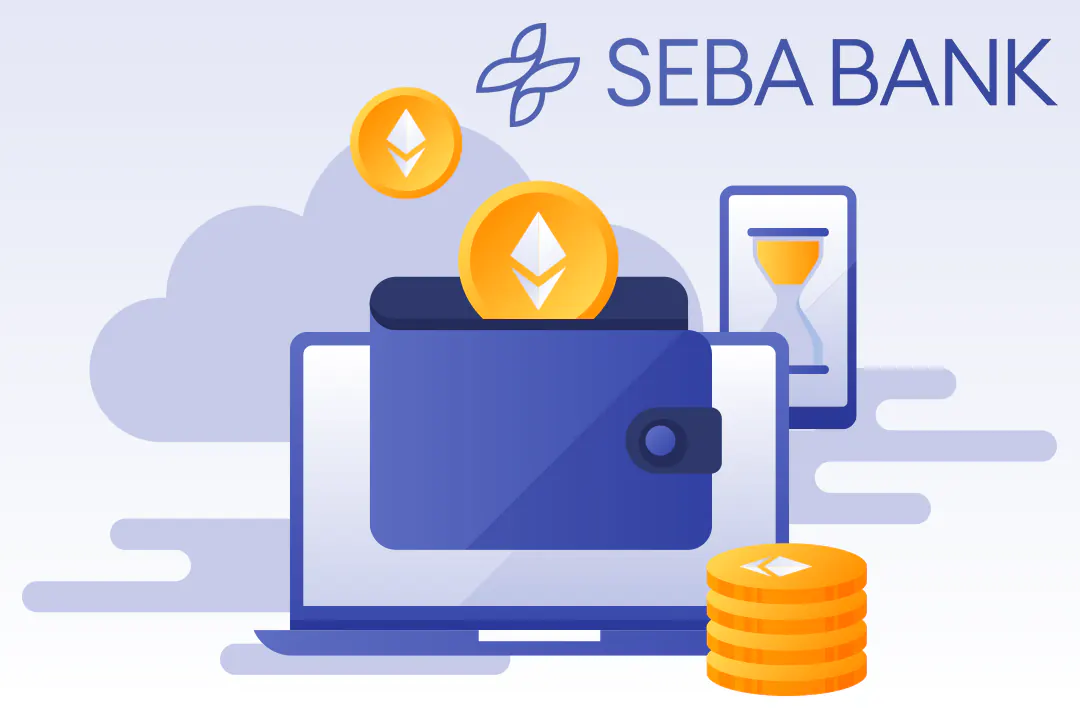 07.09.2022 - 11:35
100
2 min
0
What's new? SEBA Bank, a crypto platform regulated by the Swiss Financial Market Supervisory Authority (FINMA), has launched ETH staking for large clients ahead of Ethereum's transition from the Proof-Of-Work (PoW) consensus algorithm to Proof-Of-Stake (PoS). According to the announcement, the offer allows institutional users to earn monthly rewards for owning the asset.
What else does the press release say? After The Merge, which will take place on September 15, variable lock-up periods will be introduced. Clients will not be able to withdraw ETH frozen in the smart contract from Ethereum's Beacon Chain until after the Shanghai network upgrade, scheduled for Q2 2023.
Clients who deposit more than 32 ETH using the SEBA platform will activate a validator on their behalf, managed by the bank.
What is known about The Merge? Due to the algorithm change from PoW to PoS, the way coins are earned on the network will change from mining to staking. It may also result in a split into two networks, one of which will continue to run on PoW. In August, the developers published a document refuting misconceptions related to the upcoming upgrade.
On September 6, Ethereum developers activated the Bellatrix upgrade, which was the last step before the transition of the mainnet to PoS. 73% of Ethereum nodes upgraded to the actual version on the eve of the launch of Bellatrix. Most of the nodes not ready to operate on the upgraded Beacon Chain network fell on the popular Geth client.
What is known about SEBA? The bank was launched in 2019. SEBA offers a wide range of services designed to combine the field of cryptocurrencies and traditional banking service. These services include asset management, trading, and storage. A wallet app, e-banking, and card allow customers to convert cryptocurrencies and traditional finances. In addition to its FINMA license, the company received approval to operate from the Cybersecurity and Infrastructure Protection Agency (CISA). In early 2022, the bank raised 110 million Swiss francs ($111 million) in a funding round to support growth. A consortium of blockchain and fintech investors and cryptocurrency exchange FTX participated in the round.
In late August, Ethermine, an Ethereum mining pool, launched an ETH staking feature. The minimum amount of locked funds is 0,1 ETH, and the service offers an annual interest rate of 4,43%.