​Tether stated that there are no threats to stablecoins from CBDC
Paolo Ardoino stated that the national digital currencies will replace outdated payment systems and use a private blockchain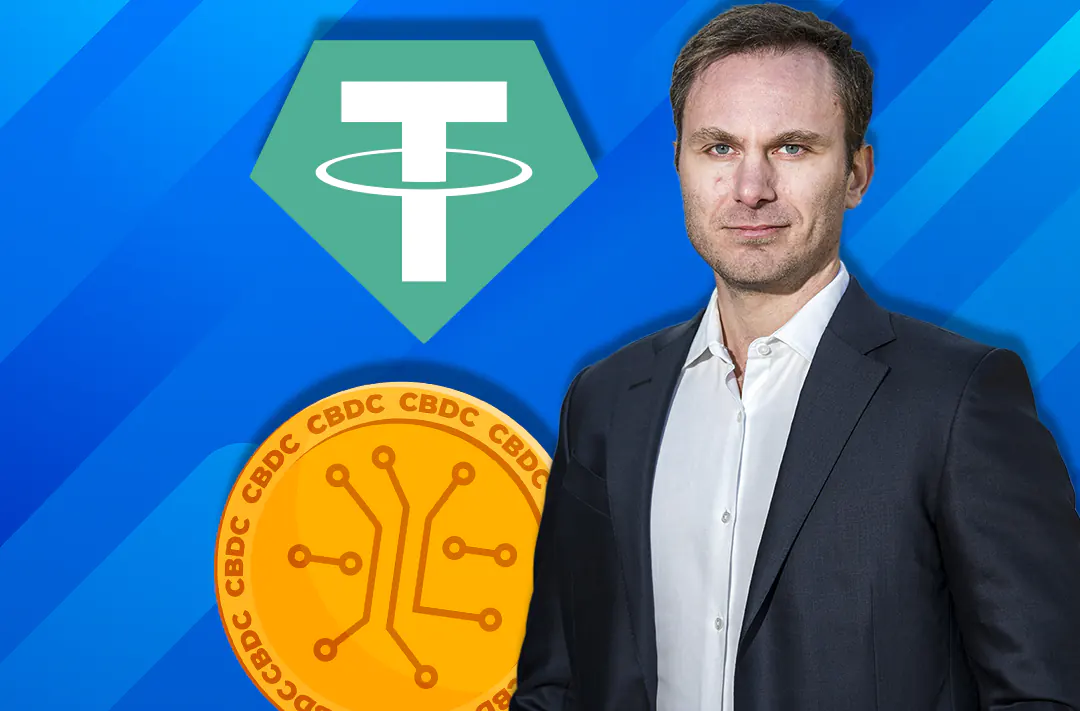 10.03.2022 - 13:35
255
2 min
0
What's new? Paolo Ardoino, the chief technology officer at Tether, believes that the development of central bank digital currencies (CBDC) on a global scale will not affect the role of private stablecoins, he shared on Twitter. Ardoino said CBDCs will replace legacy centralized payment networks such as SWIFT and use private blockchains to perform most transactions.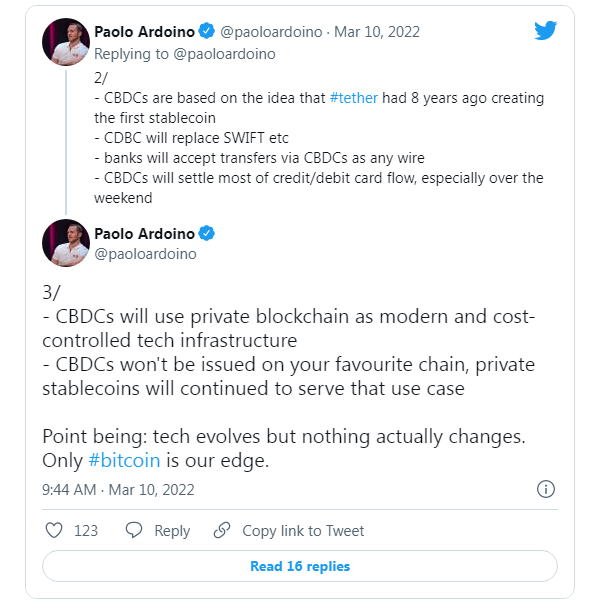 What else did Tether's CTO say? Paolo Ardoino explained that CBDCs are not designed to digitize fiat currency. The main purpose of the national cryptocurrencies is to use a private blockchain as a modern technology infrastructure with a controlled value.
What preceded it? The debate over whether CBDCs will reduce the role of the private sector of stablecoins continues. The topic of state-owned digital currencies has gained momentum in the United States following a call by a number of lawmakers to regulate the stablecoin market. According to Atlantic CBDC, 86 countries are currently in the process of developing their own national digital currency. Of those 86 countries, 9 have already launched their own CBDCs.