Analyst Justin Bennett predicts a possible 45% drop in ETH
In the expert's opinion, the asset may fall to $800, if it does not hold at the current support levels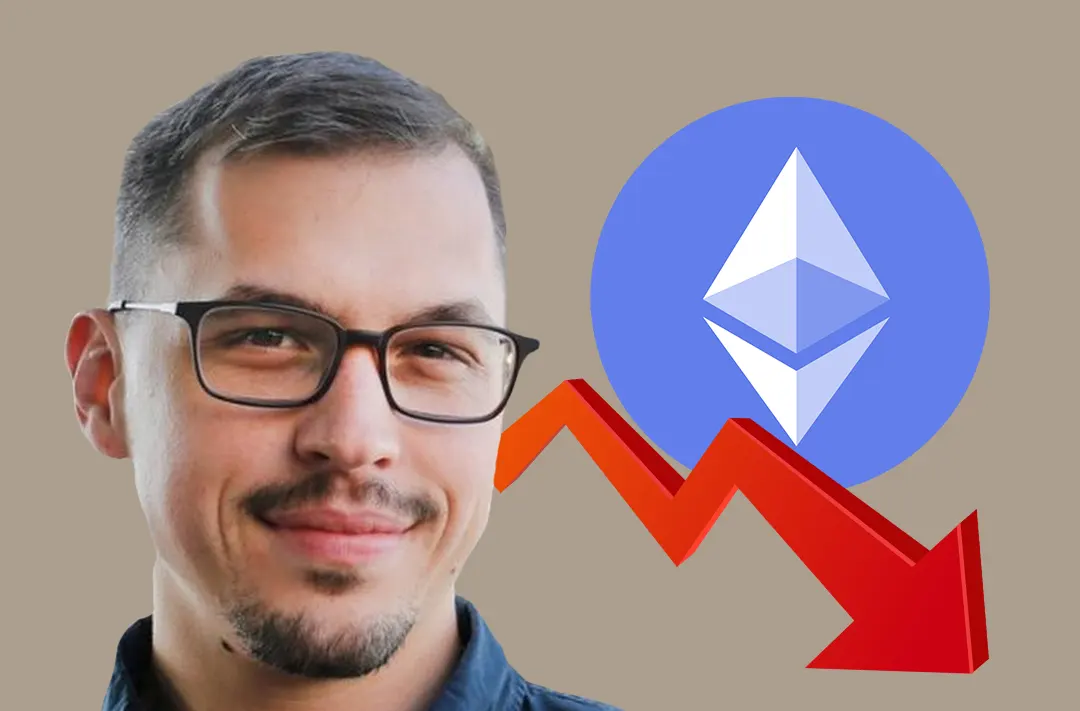 17.09.2022 - 09:00
173
2 min
0
The material is not an investment recommendation and is published for information purposes only.
What's new? Cryptocurrency analyst Justin Bennett has warned that the Ethereum rate could collapse by almost 45% if the asset does not hold at current levels. According to the expert, the second most capitalized cryptocurrency is now testing the "neckline" within the "head and shoulders" pattern. If the asset does not hold at this level, the rate of $800 should be expected. As of September 17, 09:10 UTC, ETH is trading at $1434, down by 1,34% in 24 hours, according to Binance.
$ETH is testing the neckline. 👀The target is $800 if this breaks.#Ethereum pic.twitter.com/jJbOa1sQtc— Justin Bennett (@JustinBennettFX) September 15, 2022
What else did the analyst add? Bennett also drew attention to the total crypto market cap (TOTAL). He also warned that this indicator could face upward resistance. The TOTAL line is now at the 2015 levels and amounts to $1,004 billion, down by 7,9% for the week.
GM legends.☕️$TOTAL appears to be finding resistance at the 2015 trend line I've mentioned, and #stocks look terrible. Be careful out there.#crypto $BTC $ETH pic.twitter.com/irtgQPwu4D— Justin Bennett (@JustinBennettFX) September 16, 2022
Even before Ethereum switched to the Proof-of-Stake (PoS) consensus algorithm, CNBC analyst Brian Kelly said that the network upgrade could carry risks for investors. In his view, traders may not get as much return on profitable trades as expected because of ETH's inflation mechanism.
To find out how the Ethereum upgrade will affect the crypto market, read GetBlock Magazine's article.