Analyst Michaël van de Poppe called potential entry points for three altcoins
The expert identified possible price targets for Zilliqa (ZIL), Ethereum (ETH), and Fantom (FTM)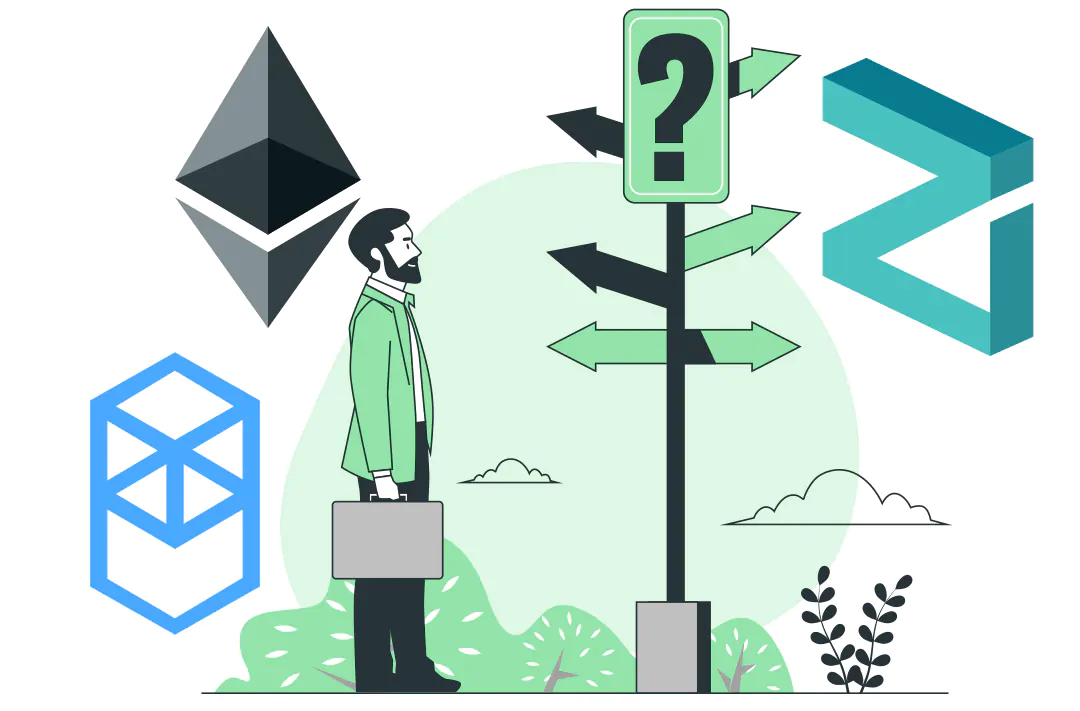 24.06.2022 - 12:20
64
3 min
0
What's new? Cryptocurrency analyst Michaël van de Poppe assessed three altcoins for potential entry points. He identified possible price indicators for Zilliqa (ZIL), Ethereum (ETH), and Fantom (FTM). Van de Poppe covered each asset in detail on his Twitter.
Analyst about ZIL. Van de Poppet reported that the token rate of the Zilliqa blockchain could break through to the $0,05 level if it can find support above $0,0375. The analyst said that he considers the ZIL levels of $0,0355-0,0375 for long positions with the prospect of a rise in the rate to $0,048. According to him, if the coin reaches the $0,048 mark, a flip strategy could be considered.
As of June 24, 11:40 UCT, the asset is trading at $0,046, having gained 12,72% per day, according to cryptocurrency exchange Binance.
Flipping is a strategy in the cryptocurrency market that refers to buying an asset in order to resell it quickly at a higher price.
Request 06 - $ZILA play I'd be looking at if we can get a clear retest.Personally would be looking at $0.0355-0.0375 for longs and then targeting around $0.048.Or a flip of $0.048 would do. pic.twitter.com/vQGKbAPH0G— Michaël van de Poppe (@CryptoMichNL) June 21, 2022
Analyst about ETH. Van de Poppe looks at the change in the Ethereum rate on a trading pair with BTC based on the daily timeframe. The expert expects a retest of the resistance level at $0,058 or even $0,063-0,065 if bullish divergence continues to develop.
A bullish divergence is a situation in which a new dip forms on the price chart of an asset, while no update occurs on the indicator chart. It may indicate a change in trend from bearish to bullish.
Ethereum is trading at 0,056271 BTC ($1192,15). The asset has gained 7,56% per day.
Request 05 - $ETH / $BTCLooking at new support now on HTF based.Expecting to see a retest at 0.058 or even 0.063-0.065 if bullish divergence continues to play out. pic.twitter.com/6SHP1Ymgdz— Michaël van de Poppe (@CryptoMichNL) June 21, 2022
Analysts about FTM. Van de Poppe intends to watch the token of Fantom, a DeFi platform, in the long term. The expert believes that the FTM price could double from its current level, overcoming several key resistance points. According to Van de Poppe, the asset needs to break the $0,34 resistance level to rise to $0,54 and then to $0,68.
FTM is trading at $0,277, having gained 2,89% per day.
Earlier, analyst Justin Bennett warned of a possible drop in the rates of three altcoins. According to the expert, Ethereum (ETH), Polkadot (DOT), and Chainlink (LINK) have not yet completed their correction.