Analyst named likely leader of upcoming "altcoin season"
According to Kevin Svenson, this will be the Loopring (LRC) protocol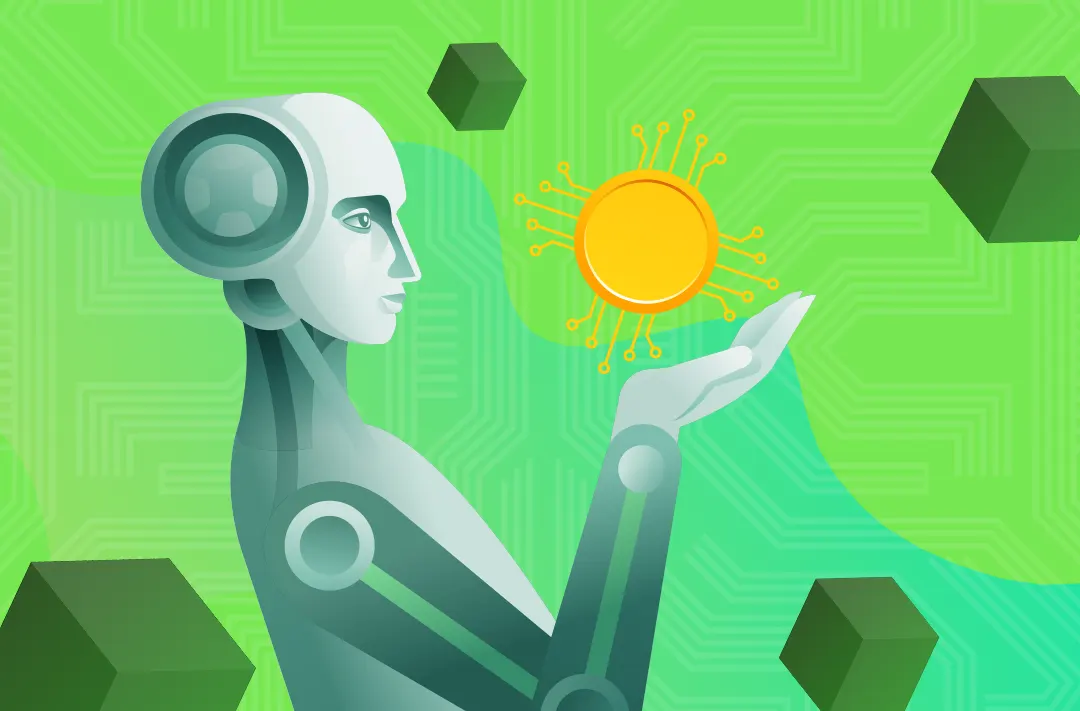 24.03.2022 - 10:55
63
2 min
0
This material does not constitute an investment recommendation and is published for information purposes only. GetBlock Magazine experts' opinions do not necessarily reflect those of the editorial team. Remember: cryptocurrency is a highly volatile asset.
What's new? Crypto analyst Kevin Svenson opined that altcoin Loopring (LRC) is likely to become the main driver of the new "altcoin season" and ahead of much of the market. Svenson noted that he actively uses this layer-2 protocol because of the low fees on the altcoin network.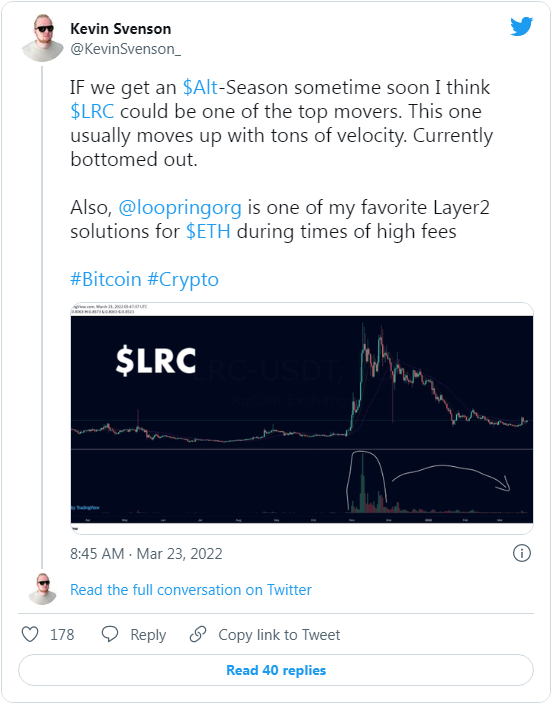 What is the "altcoin season"? It is a period of time when crypto investors prefer to buy alternative coins to bitcoin and tokens, leading to a rapid rise in their value.
What events have been happening with LRC? On Wednesday, March 23, LRC was up 46% from $0,84 to $1,23. As of March 24, the asset is ranked 66th by capitalization on CoinMarketCap's list, with a value of $1,12 per LRC token.
The LRC rate appreciated after GameStop launched a beta version of its NFT trading platform built on the Loopring L2 solution. GameStop is a major retailer of consoles and games from the USA.
What is known about the asset? Loopring allows anyone to create non-custodial exchanges based on the order book using zero-knowledge (ZK) proofs on the Ethereum network. LRC token holders can receive rewards from fees paid by decentralized exchanges that use the Loopring protocol.