Andreessen Horowitz raises $4,5 billion to invest in crypto projects
Arianna Simpson, the fund's general partner, noted that a bear market is the best time to focus on building technology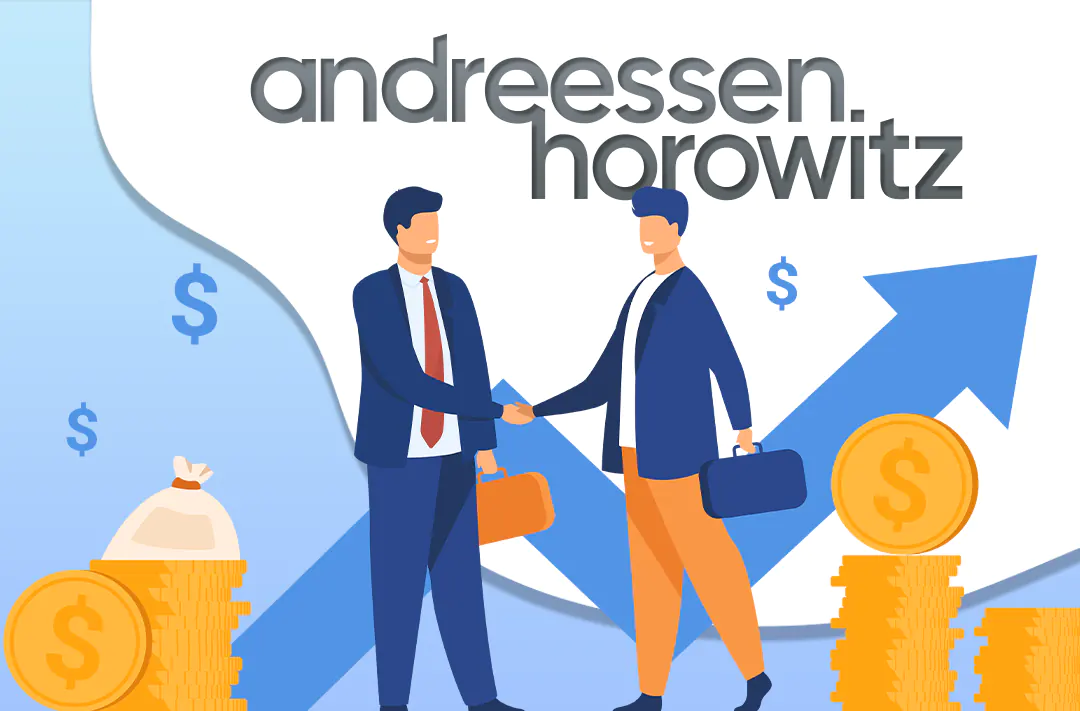 25.05.2022 - 13:00
Tatiana Darda
What's new? Venture capital fund Andreessen Horowitz (a16z) announced a new $4,5 billion fund to support crypto and blockchain companies. This is the fourth a16z fund for this asset class, and its total investment in cryptocurrencies and blockchain has reached $7,6 billion, CNBC reports.
Information on the CNBC website
How did events develop? Andreessen Horowitz's first cryptocurrency-focused fund was launched during the downturn in the financial asset market in 2018. Arianna Simpson, a general partnerAndreessen Horowitz added:
"Bear markets are often when the best opportunities come about, when people are actually able to focus on building technology rather than getting distracted by short-term price activity."
What is known about Andreessen Horowitz? It is a venture capital fund founded by Marc Andreessen and Ben Horowitz in June 2009 with an initial capital of $300 million. The fund is known for its early bets on Instagram, Lyft, Pinterest, and Slack. The first major cryptocurrency investment by a16z was an investment in cryptocurrency exchange Coinbase in 2013. Since then, the fund has supported numerous cryptocurrency and NFT startups, including Alchemy, Avalanche, Dapper Labs, OpenSea, Solana, and Yuga Labs.
What happened before? In late April, a16z led the Series A funding round of decentralized identity tools startup Spruce. The project raised $34 million. Robot Ventures, Okta Ventures, OrangeDAO, and SCB 10X also participated in the round, according to the Spruce blog.
In early December 2021, Andreessen Horowitz (a16z) announced that it would invest $36 million in Mysten Labs. The project aims to improve and simplify the Web 3.0 infrastructure for blockchain developers.