​Банк международных расчетов протестировал блокчейн-платформу для трансграничных переводов
This article has not been translated yet.
Пилотный проект реализован при сотрудничестве с регуляторами сразу нескольких стран
29.09.2021 - 09:05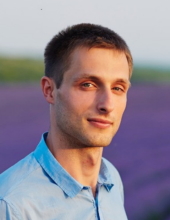 Michael Golikov
Что произошло? В официальном Twitter-аккаунте Банка международных расчетов (BIS) опубликована новость об успешном тестировании пилотной платформы для трансграничных платежей.
«Общий прототип блокчейн-платформы для расчетов…осуществлял международные переводы и валютные операции за секунды, а не за несколько дней, как это происходит обычно».
The common prototype platform for #mCBDC settlements tested by #BISInnovationHub and its partners completed international transfers and foreign exchange operations in seconds, compared with the usual several days https://t.co/OTSYc9I43A pic.twitter.com/bN0Y2gID0a— Bank for International Settlements (@BIS_org) September 28, 2021
К каким выводам пришли в BIS? Представители банка подчеркнули, что итоги пилотного проекта доказывают преимущество применения блокчейна при создании цифровых валют центральных банков (CBDC). Новые технологии позволят значительно сократить сроки и стоимость трансграничных переводов за счет исключения посредников.
Какие дальнейшие планы? Отметим, что проект платформы реализован при содействии регуляторов Гонконга, Таиланда, Китая и ОАЭ, которые будут использовать полученные данные при разработке собственных CDBC. Следующим этапом работы станет решение вопросов конфиденциальности, производительности и масштабируемости платежной платформы.