Bill Gates called NFTs "shams"
The Microsoft co-founder also defended digital banking services and stressed that he does not invest in crypto projects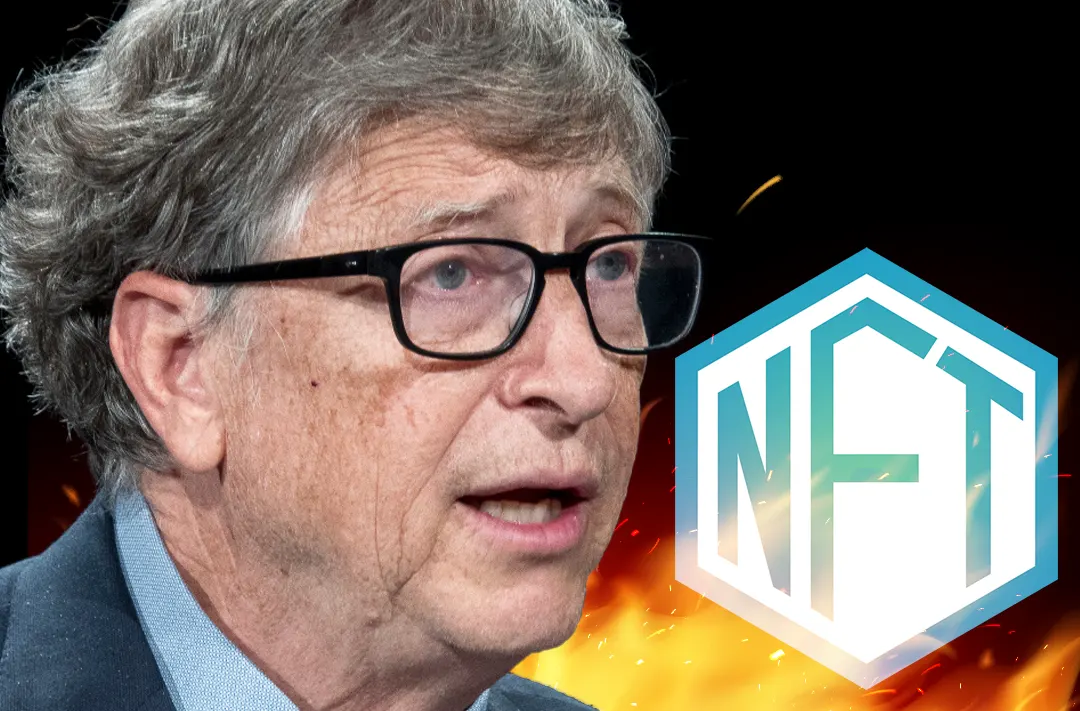 15.06.2022 - 08:50
150
2 min
0
What's new? Microsoft co-founder and billionaire Bill Gates has called cryptocurrency projects, especially NFTs, "shams based on the greater fool theory." He made this statement on June 14 as part of a speech at a conference on fighting climate change organized by TechCrunch.
News on The Times of India's website
The theory mentioned by Gates states that it is possible to earn money on the purchase of assets for the purpose of further sale, regardless of their value, since there will always be a person ready to buy an asset in the hope of also reselling it at a profit.
What other statements have been made? Gates reported that he does not invest in crypto projects. "Obviously, expensive digital images of monkeys are going to improve the world immensely," the billionaire added sarcastically. In question probably is the Bored Ape Yacht Club (BAYC), one of the most expensive NFT collections consisting of 10 000 pictures of monkeys. The minimum price of the token on the OpenSea marketplace is 14,1 ETH ($15 087 at the Binance exchange rate on June 15).
In terms of fighting climate change, Bill Gates mentioned the difficulty of hiring Silicon Valley engineers to work in the chemical and steel industries, which are in dire need of lowering carbon emissions. The billionaire also defended the digital banking services he supports with charitable foundations. He called these services "hundreds of times more efficient" than cryptocurrencies.
Earlier, Gates explained his reluctance to buy cryptocurrencies. In his view, digital assets do not benefit society like other investments. Gates said that he likes to invest in something that has "valuable output." For other prominent entrepreneurs' criticism of cryptocurrencies, see GetBlock Magazine's article.