Bitcoin's correlation with the NASDAQ-100 index reached a new all-time high
This figure has continued to rise since the beginning of the year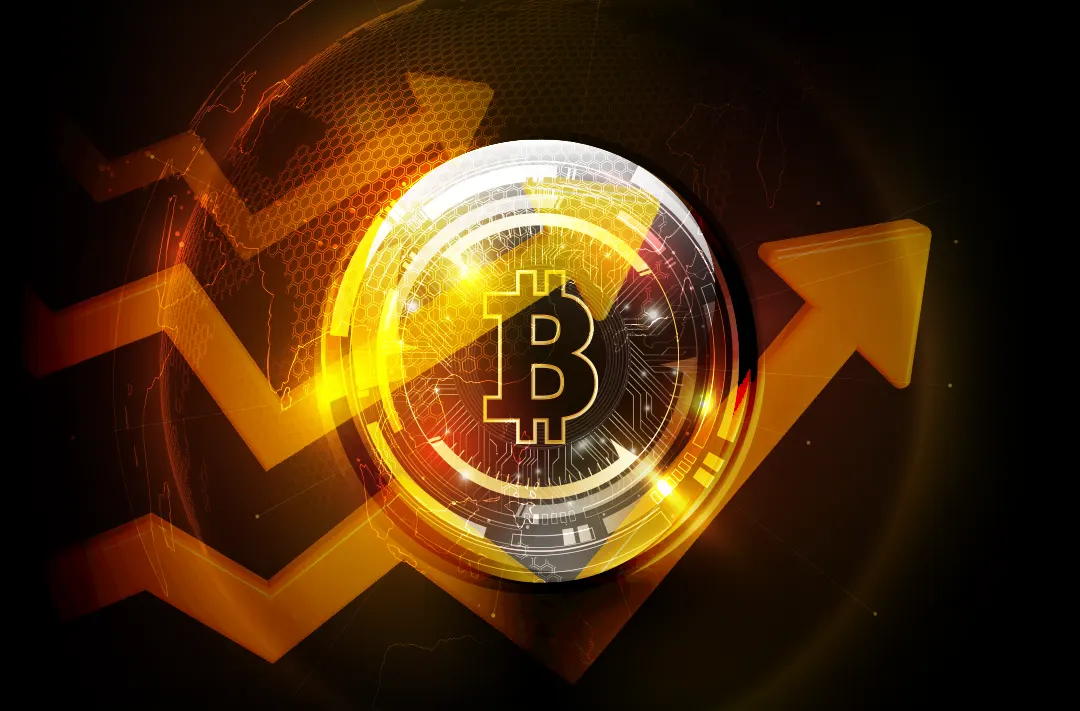 09.05.2022 - 16:10
309
2 min
0
What's new? The correlation between bitcoin and the NASDAQ-100 stock index has reached an all-time high, according to Bloomberg. This figure has been rising since the beginning of 2022: in April, the correlation between BTC and the stock index reached its high since July 2020.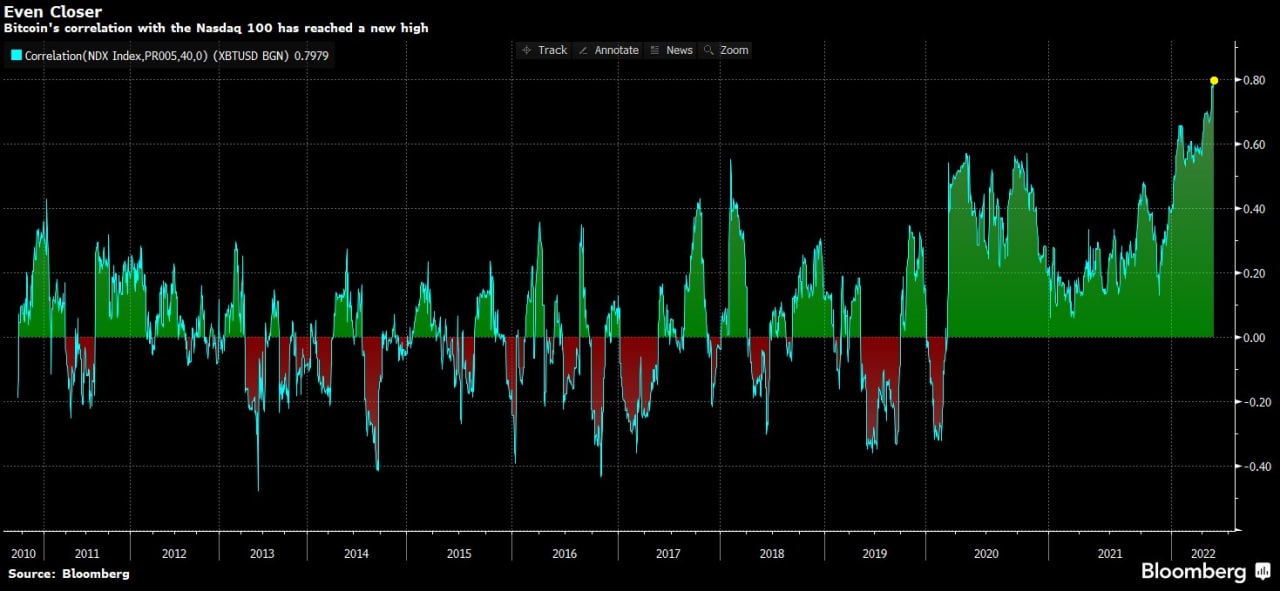 What is going on with bitcoin? On May 9, the value of the asset fell to a January 2022 low of $33 100. As of 18:35 Moscow time, bitcoin is trading at $32 304, down in price by 6,49% in 24 hours and 16,64% over the week, according to Binance.
What is the NASDAQ-100? It is a US stock index. It includes the 100 largest industrial high-tech companies by capitalization, whose stocks are traded on the NASDAQ stock exchange. The index was introduced in 1985 along with the NASDAQ Financial-100 which includes the largest financial companies.
What events happened before? Earlier, cryptocurrency analyst and trader Jason Pizzino suggested that bitcoin would reach a price of $1 million if it broke its correlation with the stock market. According to Pizzino, bitcoin is highly dependent on the NASDAQ stock index.