Bridgewater Associates founder called bitcoin not a good competitor against gold
According to Ray Dalio, the reason is the illegal status of BTC in a number of countries and its privacy problems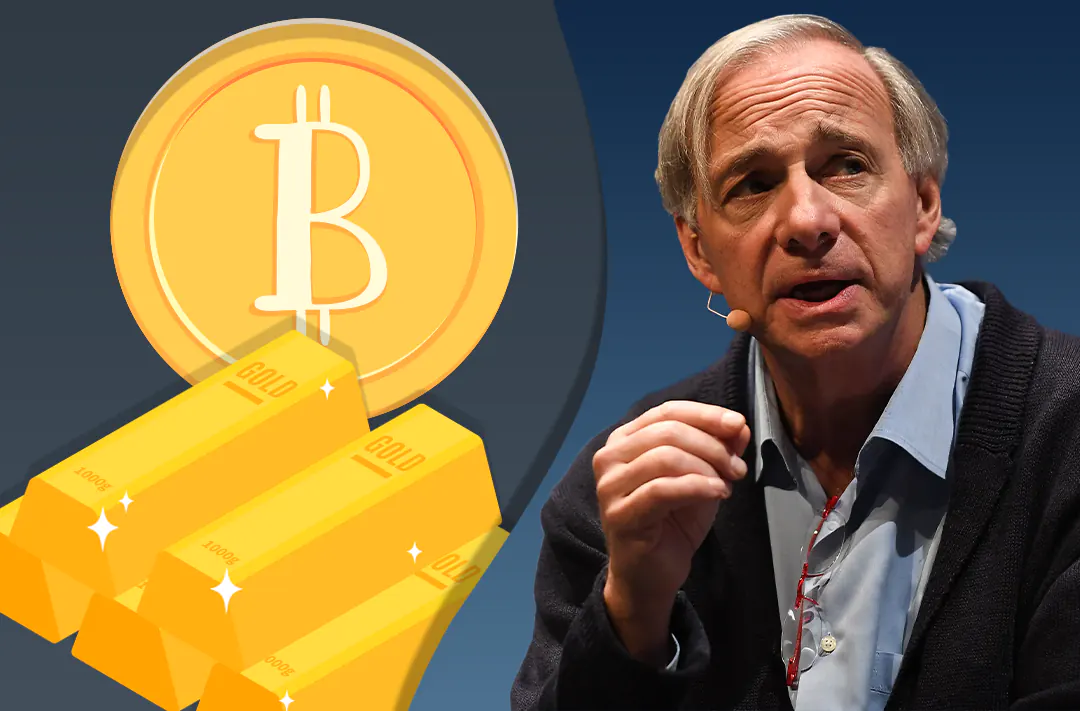 07.05.2022 - 08:40
309
2 min
0
What's new? Billionaire and founder of Bridgewater Associates Ray Dalio said that bitcoin has both good potential and some problems that will prevent the cryptocurrency from becoming a full-fledged competitor to gold. He noted that central banks in various countries do not accept bitcoin as a reserve asset. Dalio attributed this to the fact that digital asset is banned in a number of countries and has privacy issues. The billionaire told about this in an interview with Economic Times.
What else did Dalio say? According to the billionaire, investors should have digital assets in their portfolios. However, Dalio noted that gold offers better protection against inflation. He also argues that the total market value of bitcoin is less than that of Microsoft, making the cryptocurrency less attractive to store compared to gold. In this, Dalio is optimistic about the crypto industry and expects it to grow over the next 10 years. He advised investors to diversify their investment portfolios. Dalio stressed that choosing one digital currency and not having gold would be a mistake.
What is known about Bridgewater Associates? It is the world's largest hedge fund with $154 billion in assets under management. The fund is managed by billionaire Ray Dalio. Forbes estimates Dalio's fortune at $22 billion.
What events happened before? In January 2022, Ray Dalio said that cryptocurrencies could be outlawed. The billionaire also called cash "rubbish" and advised all market participants to diversify their investments in various assets and market types as much as possible. As for the billionaire's personal portfolio, according to Dalio, investments in cryptocurrencies constitute "a tiny percentage" in it.