Cardano founder offered Elon Musk help to decentralize Twitter
The community was skeptical about Charles Hoskinson's initiative, with experts saying it will take him at least 5 years to implement the project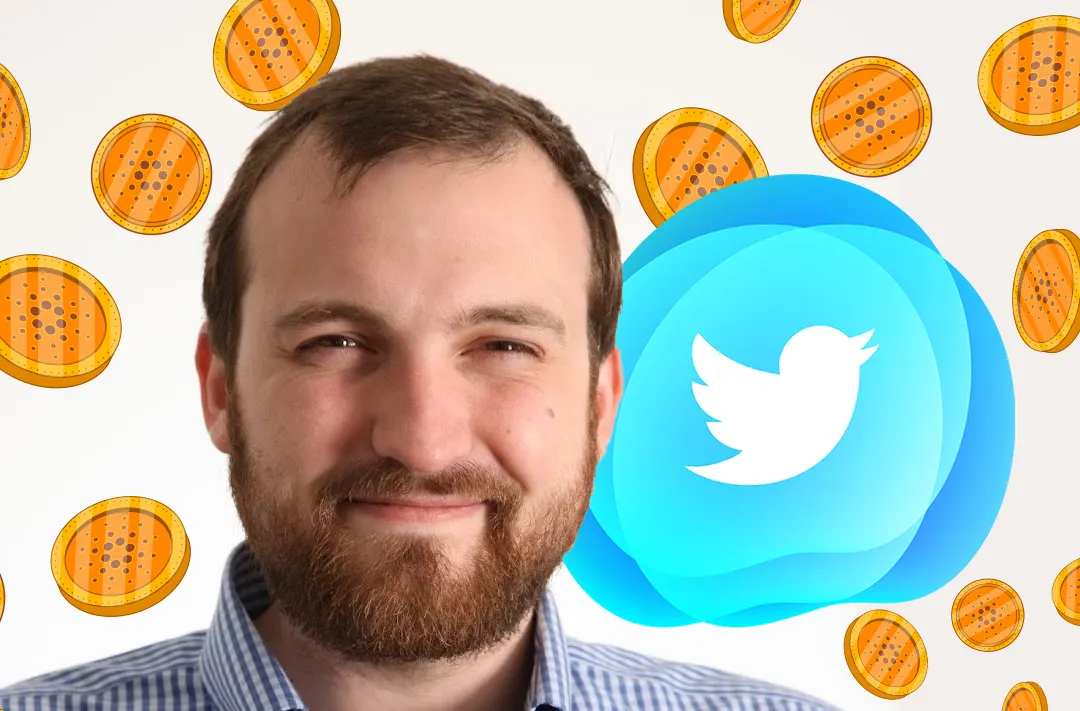 16.04.2022 - 08:15
87
2 min
0
.
What's new? Cardano blockchain founder Charles Hoskinson has stated that he is willing to help create a decentralized version of Twitter. This came after Tesla CEO Elon Musk offered to buy the social network for $43 billion. Hoskinson addressed Musk: "if Twitter rejects your offer, then hit me up."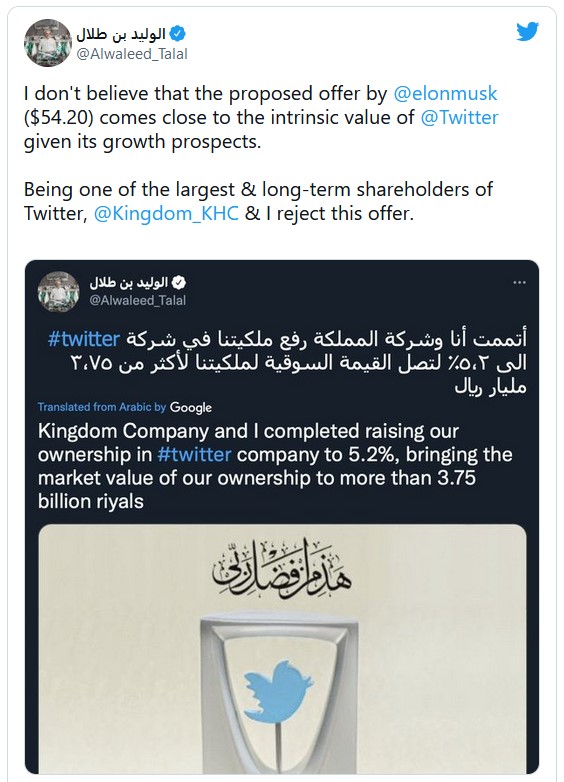 How did events develop? Musk's offer drew a mixed reaction from the board. One of the social network's shareholders, Saudi Prince Alwaleed bin Talal Al Saud, rejected the offer.
Also, the management company, Vanguard Group, increased its stake in Twitter shares to 10,29%. Musk had previously failed to join the board and now he is no longer the company's largest shareholder.
Users' reaction. The cryptocurrency community has been skeptical of Hoskinson's proposal. The chief architect of Telos blockchain, Douglas Horn, argues that in such a scenario Twitter will only be able to send 10 messages per minute, and the project will take Hoskinson at least five years to implement.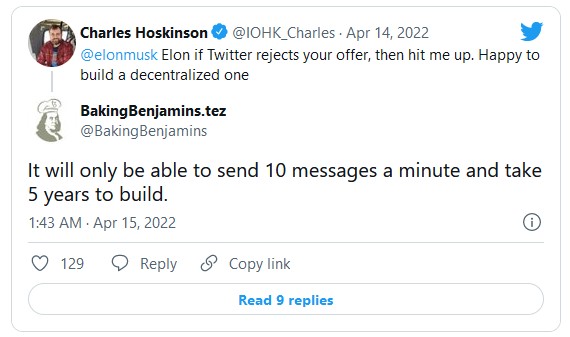 Source: Twitter.com
What is Cardano? It is a blockchain with the native token, ADA. The platform allows developers to create smart contracts and decentralized applications. The founder of the network is Charles Hoskinson, a former co-founder of Ethereum.