Coinbase to suspend Ethereum deposits and withdrawals during the network's upgrade
It is not expected to affect the trading of assets already on the exchange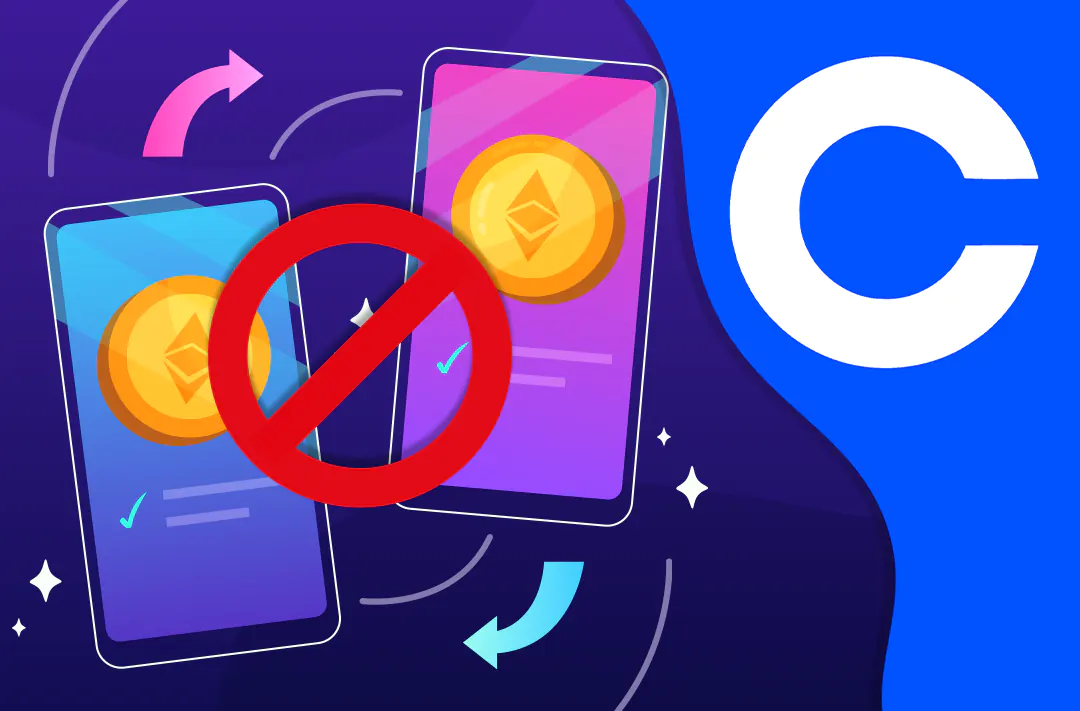 17.08.2022 - 10:20
105
2 min
0
What's new? Cryptocurrency exchange Coinbase will temporarily stop depositing and withdrawing new ETH and other ERC-20 tokens during the network's transition from the Proof of Work (PoW) consensus algorithm to Proof of Stake (PoS), which is tentatively scheduled for September 15. According to the company's blog post, such a decision should ensure that the upgrade is properly reflected in Coinbase's internal systems. It is not expected to affect the trading of assets already on the exchange. The company will announce the resumption of operations in a separate announcement.
What else does Coinbase's blog say? Ahead of the upgrade, representatives of the exchange advised users to beware of scams:
"We recommend you don't send your ETH to anyone in an attempt to "upgrade to ETH2" as there is no ETH2 token. Your assets will be safe and secure during this period and no action is required to upgrade on your part."
Customers of Coinbase Prime's paid extension have been advised to initiate withdrawals and deposits before or after the mainnet transition to PoS is complete.
What is known about "The Merge"? The upgrade will increase Ethereum's speed, efficiency, security, and scalability. As a result of the algorithm change from PoW to PoS, the way coins are earned on the network will change from mining to staking. The upgrade may also result in a split into two networks, one of which will continue to run on PoW.
For more details on the prospects of earning on the Ethereum network split, see GetBlock Magazine's article.