Dogechain developer sends 20 billion native tokens of the project to users immediately after their release
Earlier, the developers of the meme cryptocurrency Dogecoin warned that this network is not an official part of the project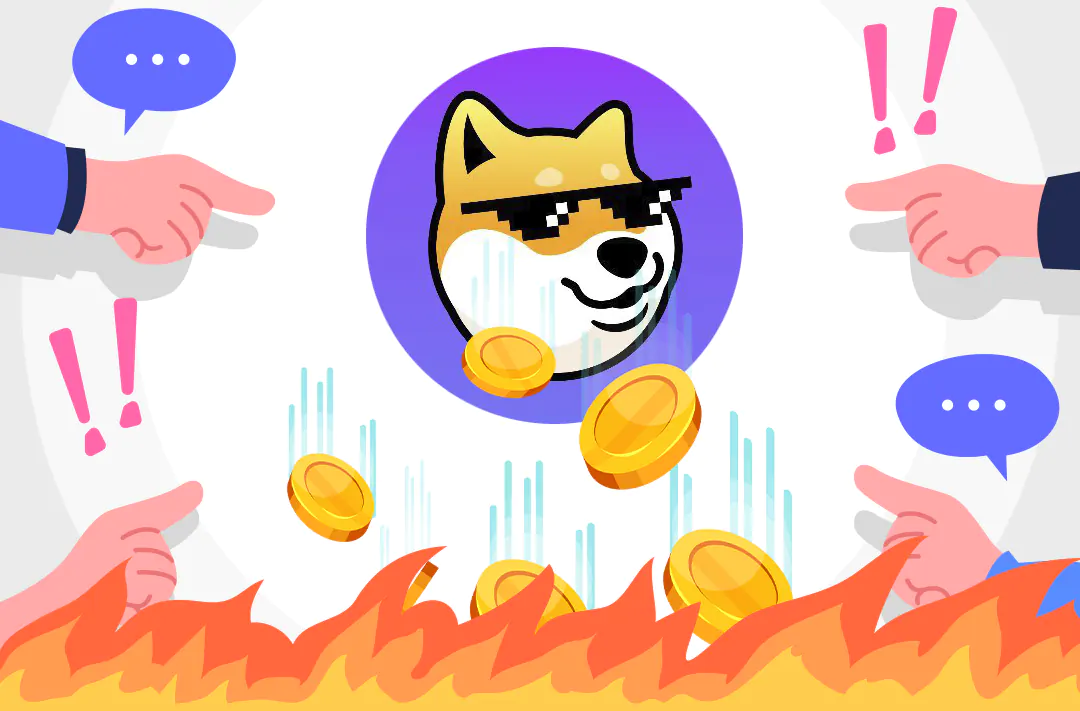 26.08.2022 - 12:00
72
2 min
0
What's new? A well-known Twitter "sleuth" under the nickname ZachXBT reported that a wallet associated with a Dogechain (DC) blockchain developer sent out 20 billion of the project's native tokens to other users' addresses on August 25. According to ZachXBT, the coins were initially sent from the developer's wallet to a certain Ethereum address 10 minutes before their official release. After that, the owner of the wallet immediately began sending these coins to other addresses at a rate of 1 million tokens per minute. At the same time, the developer owned a total of 50 billion DC, which he received 3 days before these events.
Nice a wallet that received 20,000,000,000 DC for free ties directly back to the deployer and has already started dumping tokens on people.0x7249a89195A7A532af12345E2dE0C20c8A06A0d9https://t.co/rsnYUsVzrD https://t.co/66Ulblwfcl pic.twitter.com/lsSqa4Mj9w— ZachXBT (@zachxbt) August 25, 2022
More details about the incident. The recipients of the tokens were wallets that had interacted with the protocol prior to August 23. Typically, DC holders cannot just send their tokens, as there is an 8 million DC fee to connect to the Ethereum network, and the minimum transaction amount is 9 million tokens (about $16 000).
What is known about Dogechain? It is a Proof of Stake (PoS) consensus network compatible with EVM (Ethereum Virtual Machine), with the launch of the native token DC taking place on August 25. The project is positioning itself as a Layer 2 (L2) scaling solution to bring DeFi projects, NFTs, and games to the Dogecoin (DOGE) network. The Dogechain team stated that the project stands for equity and fairness.
As of August 26, 12:40 UTC, the DC token is trading at $0,002475, with the asset's rate up by 123,31% in 24 hours, according to CoinMarketCap.
In this, Dogecoin Foundation board member Jens Wiechers previously warned that Dogechain is not a related product to the main project and that "paid media," including social media front men, are spreading false information to the contrary.
Dogechain is not linked with #Dogecoin in any way.➡️ It's another knockoff token.➡️ Avoid the influencers collaborating with them.➡️ Don't risk your precious Doge.➡️ Share with other shibes.➡️ Do Only Good Everyday! pic.twitter.com/b3AE97oNeP— DogeDesigner (@cb_doge) July 27, 2022