ETH worth $1,8 billion withdrawn from Coinbase on May 16
A total withdrawal from the crypto exchange amounted to 900 634 ETH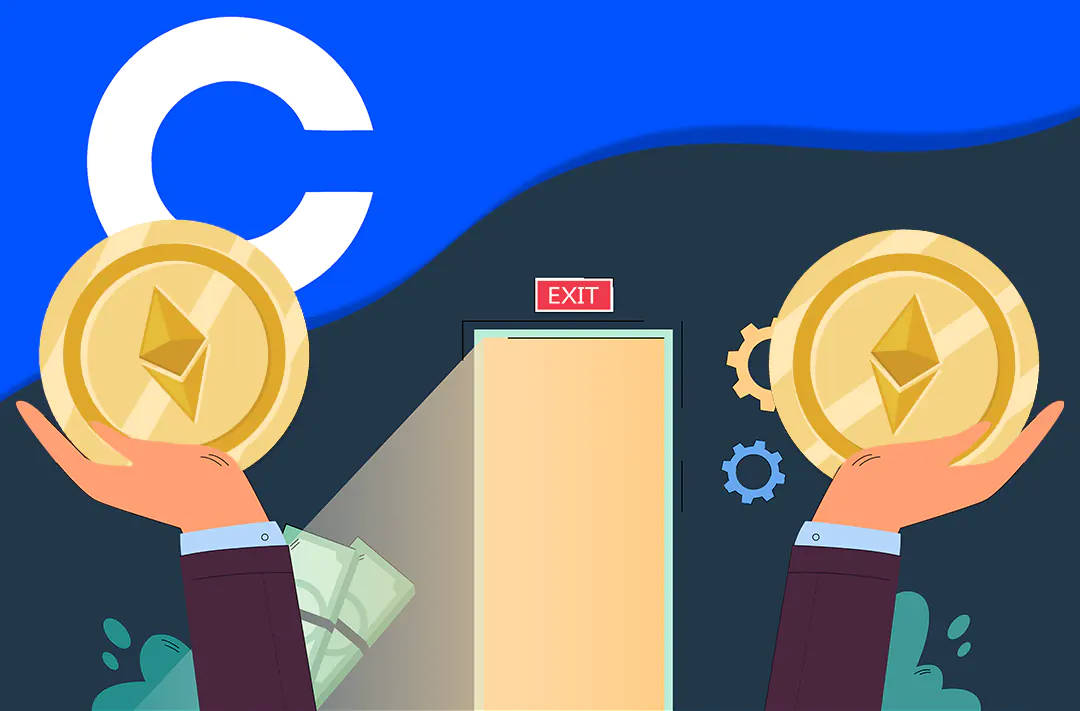 17.05.2022 - 07:30
205
2 min
0
What's new? Analytics firm CryptoQuant has published data showing the withdrawal of a large sum of the Ethereum cryptocurrency from the Coinbase exchange on May 16. A total of 900 634 ETH tokens ($1,837 billion at the Binance rate as of May 17, 09:30 Moscow time) were withdrawn from the platform.
900,634 $ETH flowed out from @coinbase today.Live Chart 👇https://t.co/EpALQfP9Af pic.twitter.com/57dTIj6dvN— CryptoQuant.com (@cryptoquant_com) May 16, 2022
What is going on in the market? In addition to the withdrawal of a large volume of Ethereum from Coinbase, on May 16 analysts recorded the lowest BTC netflow on the platforms over the last 8 months. The netflow indicator is calculated based on the difference between bitcoins coming to the exchange and those withdrawn. A positive value for the indicator points to an increase in reserves. For spot markets, a high value usually indicates increasing selling pressure.
What events happened before? On May 10, the largest bitcoin inflow to crypto exchanges since December 2019 was recorded, with investors depositing $1,27 billion worth of bitcoins on platforms per day. Most of these funds probably came from the wallet of the Luna Foundation Guard (LFG), a non-profit organization created to support the Terra ecosystem. On May 10, 28 205,54 BTC was withdrawn from the LFG's reserve wallet, to support the pegging of the UST stablecoin to the dollar. On May 16, the organization confirmed the sale of $2,3 billion worth of bitcoins to support UST.