Ethereum developers delayed the release of the upgrade to increase mining difficulty
The launch of the mechanism will take place at the end of June 2022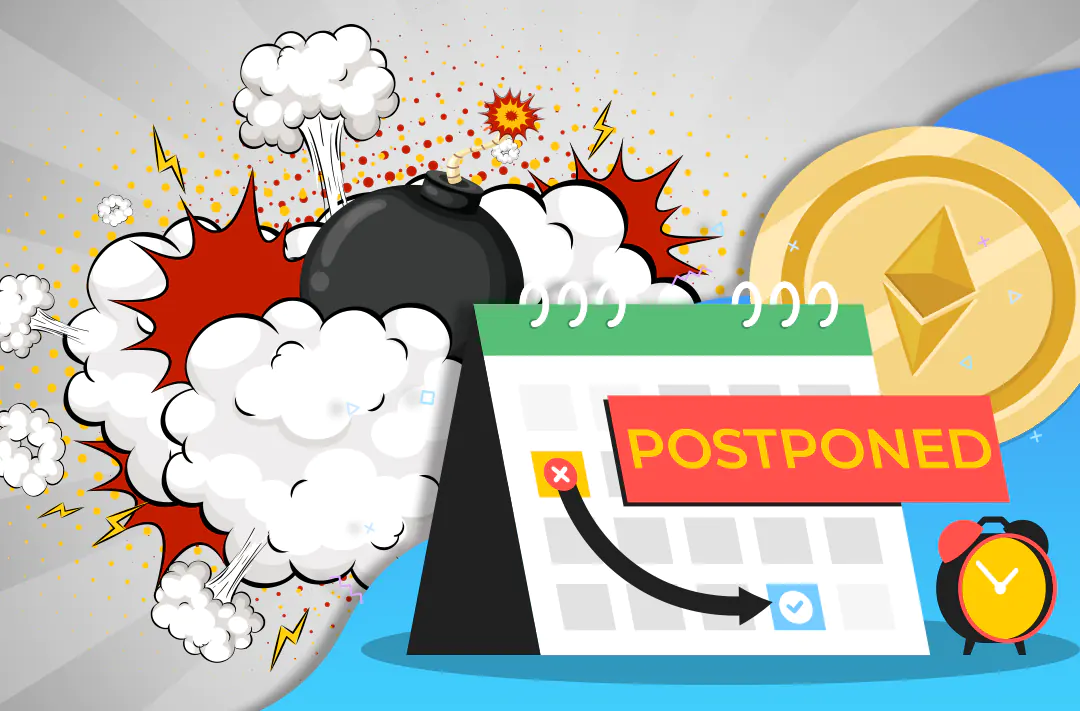 14.06.2022 - 07:25
113
2 min
0
What's new? The Ethereum team has announced that the activation of the "difficulty bomb" has been delayed for two months. All numbers and calculations will be checked before that. The preliminary launch date for the upgrade is late June 2022. This was stated on Twitter by the lead blockchain developer Tim Beiko.
In short, we agreed to the bomb delay. We were already over time, and want to be sure that we sanity check all the numbers before selecting an exact delay and deployment time, but we are aiming for a ~2 month delay, and for the upgrade to go live late June.— Tim Beiko | timbeiko.eth 🐼 (@TimBeiko) June 10, 2022
What is the "difficulty bomb?" It is a special mechanism that will gradually reduce the mining speed of new blocks on the Proof-of-Work (PoW) consensus algorithm of the Ethereum blockchain. This will lead to reducing the profitability of mining. The ultimate goal is to force miners to stop supporting the blockchain and facilitate the network to switch to the new Proof-of-Stake (PoS) algorithm.
Earlier, on June 8, the merger of blockchains on PoW and PoS in the Ropsten test network was successfully completed in preparation for the release of Ethereum 2.0. This was a "dress rehearsal" before Ethereum migrates to PoS on the mainnet, which is scheduled for August 2022.
Ethereum 2.0 is a major upgrade to the network, preparations for which began back in December 2020. The upgrade will change the consensus algorithm from PoW to PoS, increasing the speed, efficiency, and scalability of the network. With it, the system will be able to provide an increased level of security and process more transactions. For more details about the upgrade and how ETH miners will be able to earn in the changed conditions, see GetBlock Magazine's article.