Glassnode: volume of USDC at the addresses of large holders reaches a 22-month low
The number of exchange deposits reached a 17-month low and amounted to 138 250 on August 22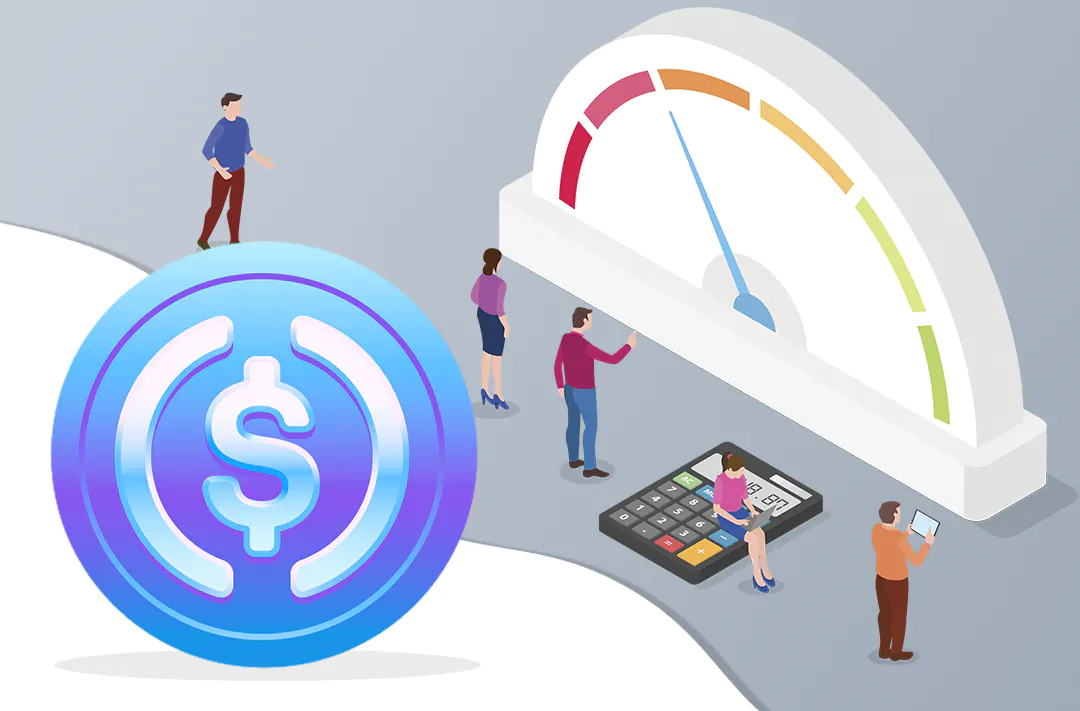 23.08.2022 - 10:55
106
2 min
0
What's new? According to analytics firm Glassnode, the number of USD Coin (USDC) stablecoins from the issuer Circle at the addresses of the asset's largest holders, which are in the top 1% of holders, has reached a 22-month low. Their share at the time of publication was 87,667%. The previous 22-month low was recorded on August 20, 2022, and was 87,669%.
📉 $USDC Percent Supply Held by Top 1% Addresses just reached a 22-month low of 87.667%Previous 22-month low of 87.669% was observed on 20 August 2022View metric:https://t.co/EU57HUtLdu pic.twitter.com/dG7Qj1bAjF— glassnode alerts (@glassnodealerts) August 22, 2022
USDC is a centralized stablecoin backed by the US dollar with a market capitalization of $52,26 billion (as of August 23). The token is ranked fourth by CoinMarketCap. As of June 30, the asset had $55,7 billion in collateral: $13,58 billion in fiat placed at regulated banks and $42,12 billion in US Treasury short-term bonds.
What other data were released? The number of exchange deposits hit a 17-month low and amounted to 138 250 on August 22. The previous low was 138 810 recorded on March 23, 2021. The volume of transactions with USDC herewith reached a one-month high of $722,52 million.
Earlier, VanEck crypto fund strategy advisor Gabor Gurbacs reported that investors transferred about $1 billion from USDC to Tether (USDT) stablecoins over the past month. A significant portion of the amount migrated to USDT after August 10, amid the fact that Circle blocked the funds of users associated with the crypto mixer Tornado Cash, against which US authorities imposed sanctions on August 8.