Hetzner cloud hosting bans mining-related applications
Herewith, at the moment, the service accounts for about 16% of Ethereum nodes and 42% of Solana nodes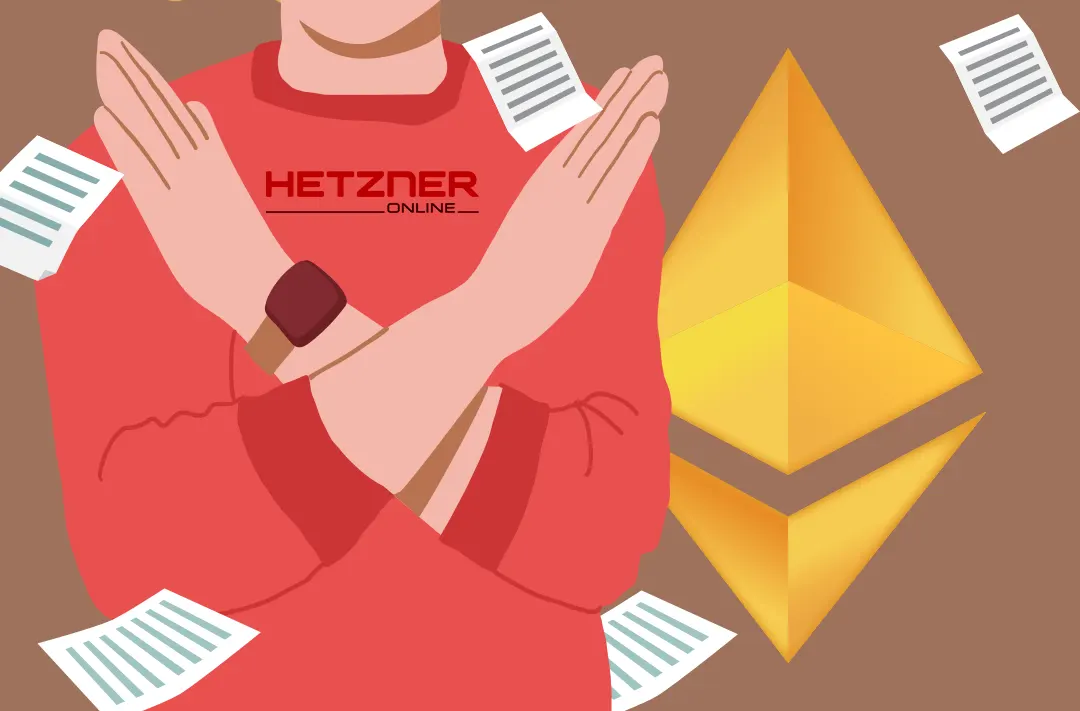 27.08.2022 - 10:40
136
1 min
0
What's new? Representatives of Hetzner, a German cloud hosting service, said in a post on Reddit that the user agreement bars any applications related to cryptocurrency mining, including staking. It is also prohibited to run nodes, store blockchain data, and trade digital assets, according to the company's announcement. Notably, Hetzner currently accounts for 16% of Ethereum nodes and 42% of Solana nodes.
More details about the situation. According to the company's representatives, they are aware that Hetzner has a lot of Ethereum users, so they "have been internally discussing how we can best address this issue."
"If you, or any other potential customers are unsure about whether your use case will violate our ToS, please reach out to us," the post says.
Reddit users are concerned that if the service does ban staking-related transactions, the decentralized network will be greatly affected. According to ethernodes.org, more than 60% of Ethereum nodes are hosted by cloud service providers. The majority (54%) is hosted by Amazon.
In May, Google Cloud Vice President Amit Zavery reported that the service would form a Web 3.0 development team as customers asked for more support for the decentralized economy and cryptocurrency-related technologies.