​Капитализация рынка стейблкоинов достигла рекордных 120 млрд долларов
This article has not been translated yet.
Основные причины для роста — высокий спрос и легкость в применении из любой точки мира
20.09.2021 - 07:05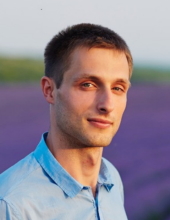 Michael Golikov
Что произошло? Портал the Block опубликовал статистическую информацию, посвященную рынку стейблкоинов. Согласно актуальным данным, капитализация этого вида активов превышает 120 млрд долларов, из которых 72 млрд приходится на стейблкоин USDT.
Источник данных на портале The Block
В чем причины роста? Аналитики считают, что использование стейблкоинов позволяет жителям любых стран мгновенно взаимодействовать с долларом США без необходимости прибегать к услугам банков и других посредников.
Что говорят эксперты? Райан Уоткинс из Messari отмечает, что для работы с этим видом активов достаточно иметь публичный адрес в блокчейне, а сами транзакции при этом остаются условно конфиденциальными. Поскольку на доллар США приходится более 50% от всех мировых финансовых операций, стейблкоины позволяют мгновенно удовлетворить этот спрос и предоставить доступ к американской валюте. Еще одна важная тенденция, по мнению Уоткинса, — это возможность использования стейблкоинов на оффшорных рынках.
While the size of the offshore dollar market (dollar deposits held outside the US) is difficult to estimate, data from the BIS suggests it could be over $57 trillion dollars. It may sound crazy, but this is the market stablecoins are beginning to eat into. pic.twitter.com/o5KvNrbE08— Ryan Watkins (@RyanWatkins_) September 17, 2021
«Это может показаться безумием, но именно на рынок оффшоров начинают претендовать стейблкоины», — заявил аналитик в своем Twitter.