​Luna Foundation Guard will burn 4 million LUNA tokens
The organization will burn LUNA tokens to increase the stability of the UST stablecoin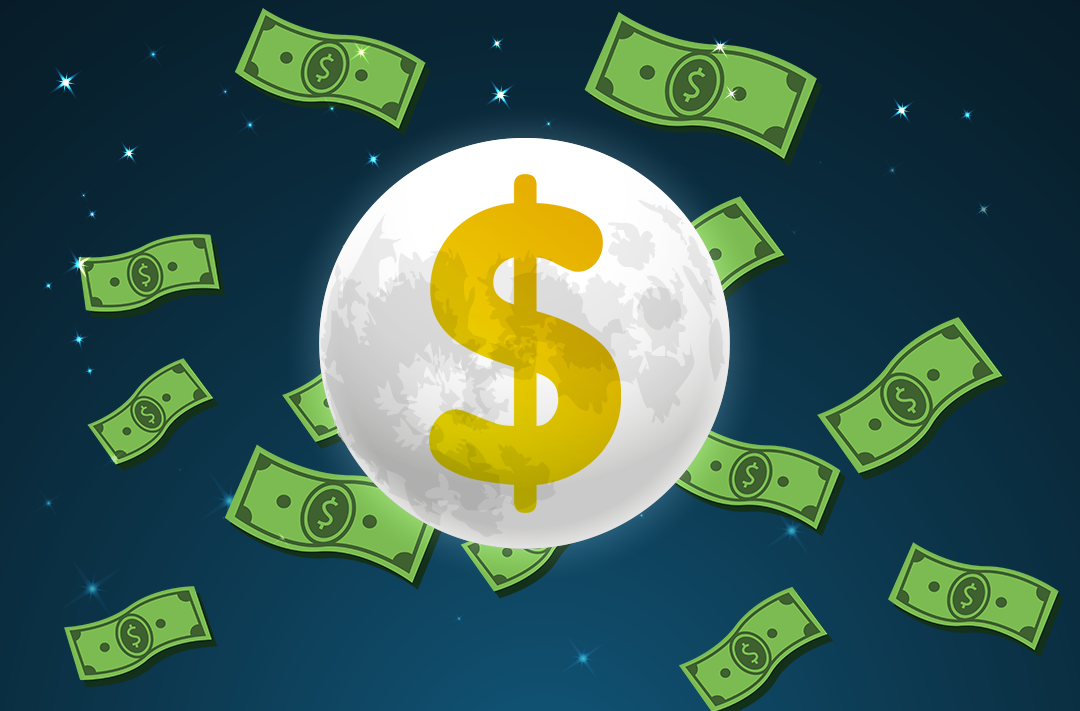 16.03.2022 - 09:35
234
2 min
0
What's new? Luna Foundation Guard (LFG), a non-profit organization, will support the development of UST stablecoin by burning 4 million LUNA tokens and further issuing $372 million in UST. LFG announced this on Twitter.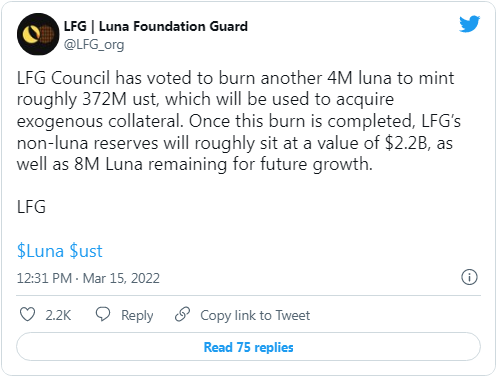 "LFG Council has voted to burn another 4 million LUNA to mint roughly 372 million, which will be used to acquire exogenous collateral. Once this burn is completed, LFG's non-luna reserves will roughly sit at a value of $2,2 billion, as well as 8 million LUNA remaining for future growth."
How will this support UST? The organization's representatives believe that their decision will enhance the sustainability of the UST's 1-to-1 peg to the US dollar. The UST stablecoin issuance mechanism involves burning native LUNA coins at the appropriate cost. The coin itself provides stablecoins and reduces their volatility. In addition, LUNA holders have voting rights in the community.
Luna Foundation Guard, a non-profit organization, works to promote open source technologies. LFG performs two main tasks: supporting UST and developing the Terra ecosystem.