21.08.2021 - 07:05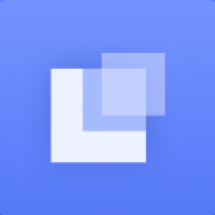 Editorial GetBlock Magazine
Серия невзаимозаменяемых токенов была создана в сотрудничестве с художником Кори Ван Лью и представлена на торговой площадке OpenSea.
Что произошло? 20 августа экс-чемпион мира по боксу в тяжелом весе среди профессионалов Майк Тайсон выставил на продажу на торговой площадке OpenSea коллекцию NFT. Серия создана совместно с начинающим цифровым художником Кори Ван Лью.
Какие NFT вошли в коллекцию? Коллекция включает набор неоновых изображений Lifetime из десяти токенов, набор Knockout из пяти токенов (по 50 экземпляров), коллекционное издание из 250 карточек «Самый плохой человек на планете» и единственный экземпляр под названием The Ultimate Mike Tyson. Все представленные работы — это переосмысление художником наиболее памятных моментов славного пути чемпиона: победы, нокауты и даже нападение на полицию во время поединка с Эвандером Холифилдом.
The buy now NFTs sold out in less than an hour even with some tech glitches. Check out the auctions this weekend and how art assassin @coryvanlew created my vision with neon precision #baddestnftcollectionontheplanethttps://t.co/uy20252rGi— Mike Tyson (@MikeTyson) August 19, 2021
Тайсон заявил, что все произведения, которые были выставлены по фиксированной цене, раскуплены в течение часа. На момент написания этого материала продано 517 NFT.